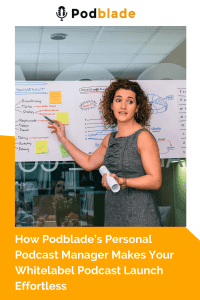 If you are recently hearing about the Whitelabel podcast launch but still apprehensive about going ahead, here is one of the most pressing reasons you should consider the Whitelabel podcast launch! i.e your persona podcast manager!
Among many other reservations that podcast editing agencies might have, one of the most concerning aspects is how they can trust outsourcing their Whitelabel podcast launch to someone else.
Well, the answer to this apprehension and many others is having a personal manager for your account at your outsourced agency.
Not sure how having a personal manager for your Whitelabel podcast launch can solve all your problems including the aspect of reliability?
Read on as we lay out the mechanism with which personal managers help you and all the super amazing benefits that your podcast business can gain simply by having a dedicated manager for your business.
What Is Meant by Having A Personal Manager for Your Whitelabel Podcast Launch?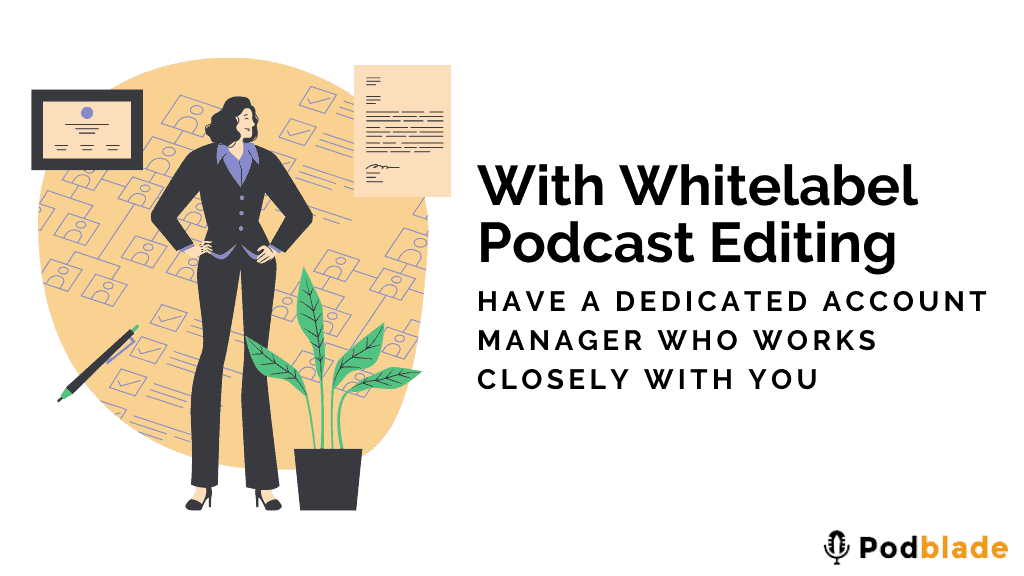 You get to hear the term "personal account manager" quite often. You may even have a dedicated account manager who works closely with you. But why exactly is this personal manager crucial for a project's success?
First of all, it is important to understand what having a personal manager for your whitelabel podcast launch means.
It's simple. When you sign up with a Whitelabel podcast editing agency, the agency assigns you a personal manager solely dedicated to looking after your account including your work, clients, concerns, and queries.
Your podcast manager at a whitelabel podcast editing agency is your voice. Simply put, a personal manager for whitelabel podcast launch is your go-to person for everything.
A personal manager not only helps you in your Whitelabel podcast launch, but they continue to work by adopting a systematic procedure to manage and prosper your business. Their work is not only getting the editing done; rather, they work to establish a system that can generate long-term revenue and fruitful relationships with clients. In short, having a personal podcast account manager is one of the top reasons to outsource Whitelabel podcast editing.
Mechanism With Which Personal Managers Help You With Your Whitelabel Podcast Launch
You're excited, and enthusiastic for your Whitelabel podcast launch and partnering up with an agency to outsource the core operations. Reputable agencies assign you a personal manager as soon as you sign up with them.
For instance, at Podblade the only way, we proceed after onboarding a client is to assign a personal manager for that client. This personal manager then works closely with the client to fulfill requirements effectively and efficiently.
Let's say, you sign up with Podblade for your Whitelabel podcast launch and we assign you a personal manager. First of all, the personal manager will conduct a meeting with you to better understand the idea, philosophy, mission, and vision of your brand.
Enlightened with the core idea behind your brand, the personal manager then move on to form a team that will be working for your clients. One of the focal responsibilities of the personal manager is to formulate a team that can fulfill your requirements with an upbeat quality and ease. The manager then oversees and looks after each client that you have. Not only that, but your personal manager is always there for you whenever you have a problem or you want to add more services to your podcast editing or marketing rostrum.
This is the simple mechanism through which the feature of having a personal manager for your whitelabel podcast launch can help you in more than one ways.
Get ready to witness a one-of-its-kind Whitelabel podcast launch when you sign up with an agency. If you want to discover more about Podblade's features, schedule a call with us here and our team will guide you about everything you need to know.
The Need To Have A Personal Manager For Your Whitelabel Podcast Launch
If you are wondering what's the need for having a personal manager? This section should guide you in detail.
It's not hard to see how the podcast industry is booming and as podcasts continue to grow, more people, businesses, and brands are launching their podcasts. This rapidly increasing trend also increases the workload of podcast editing agencies. To lessen the burden or as a smart strategy to scale the podcast business big, many people rely on Whitelabel podcast editing service providers.
This means that whitelabel podcast service providers work with not a handful, but a large number of brands. Without the personal manager feature, carrying out operational activities and managing your whitelabel podcast launch will be no less than a hotchpotch.
Let's clarify this further with the help of an example. Suppose that a whitelabel podcast service provider is a factory and clients are products that are coming in large numbers on the assembly line. In the absence of a personal manager, these products (clients) will go haywire; whereas, when there's a personal manager at the end of the assembly line, they can pick up the product, handle it with care, direct it in the right way and keep it save for as long as it has to stay in the factory.
At a whitelabel podcast agency, personal managers act the same way. They pick your brand, manage your work, deal with you and your clients and ensure that you get everything you sign up for to boost your podcast editing and marketing business or to make a smooth whitelabel podcast launch.
Benefits Of Having A Personal Manager
Having a personal podcast account manager for your whitelabel podcast launch is no less than a blessing. From developing trust, and attain mutual benefits to get all the work done with supreme quality every time are some of the greatest benefits you can reap from a dedicated account manager.
It won't be wrong to state that a dedicated resource responsible to look after your account is all that it takes to create a successful podcast business. That's not all; there are many other great advantages that a personal podcast manager can render you. We think these benefits deserve a little bit more attention, so let's peek into them here!
Consistent & High-Quality Deliverables
Once you are on board, you get your very own podcast account manager for your whitelabel podcast launch. The manager works closely with you right from the very first episode you send in for editing.
Your podcast account manager first spends time understanding your client's ethos, tone, topic and then gets the work done according to your vision and philosophy. The same personal is then assigned to your upcoming projects to ensure consistency. This way, all the deliverables reflect the same standards and quality. Working with the same team members every time a project comes in streamlines the operations and keeps everyone on the same page. Eventually, you say yes to brand consistency when you work with a whitelabel editing partner.
Optimize Operations
At first, you may not think of this benefit, but when you start working closely with a personal manager for your whitelabel podcast launch, you begin to understand how they can help you in optimizing your operations.
Reputable agencies like Podblade, train their managers to spend time in understanding the needs and expectations of each client and then devise strategies to meet those needs and expectations within the given time.
Once a personal manager understands what exactly your requirements are as well as has a blueprint of strategies in hand for your whitelabel podcast launch, the manager then collaborates with the internal team to find the best solution for your business. The manager brings together like-minded editors, sound engineers, post-production crew, and resources from operations under one umbrella to work on your project. The same team then continues to work on all of your projects. This ensures using the resources to their optimum level as well as consistent quality and standard.
Clear & Smooth Communication Channel
One of the best advantages that you can get from having a personal manager for your whitelabel podcast launch is that you know your communication channel. With a personal and dedicated manager, you have one point of contact.
Your personal account manager is your main communication point. Right from the beginning, you communicate with your personal account manager. Whether you have a concern, want to highlight an issue, or just want to avail more services, you know you can talk to your manager directly.
Customer Satisfaction Assured
Personal managers for your account at your outsourced agency can also help in ensuring a high level of customer satisfaction. One of the underlying roles of dedicated podcast account managers is to nurture and establish long-term relationships with clients. While directing, leading, and guiding their internal team to fulfill all the requirements of your whitelabel podcast launch, personal managers can alter, prioritize and adjust response time, ensure timely delivery of work, and accuracy of order fulfillment. All these things result in a high level of satisfaction of clients, ensuring that they not only stay loyal but also recommend your brand to others.
Ensure Business Growth
As personal managers work in such proximity with you and your business, they grasp an in-depth understanding of the needs and processes of your business along the way. This understanding enables them to come up with specific growth strategies for your business.
These personal managers also work on the analysis of your client's portfolios. They keep a track of everything and can aid you in devising strategies to retain clients who are likely to generate more revenue and profitability. To do so, they understand the specific requirements of each client and then work on it to deliver the best quality work, which in turn increases the profitability of your business.
The Trust Pillar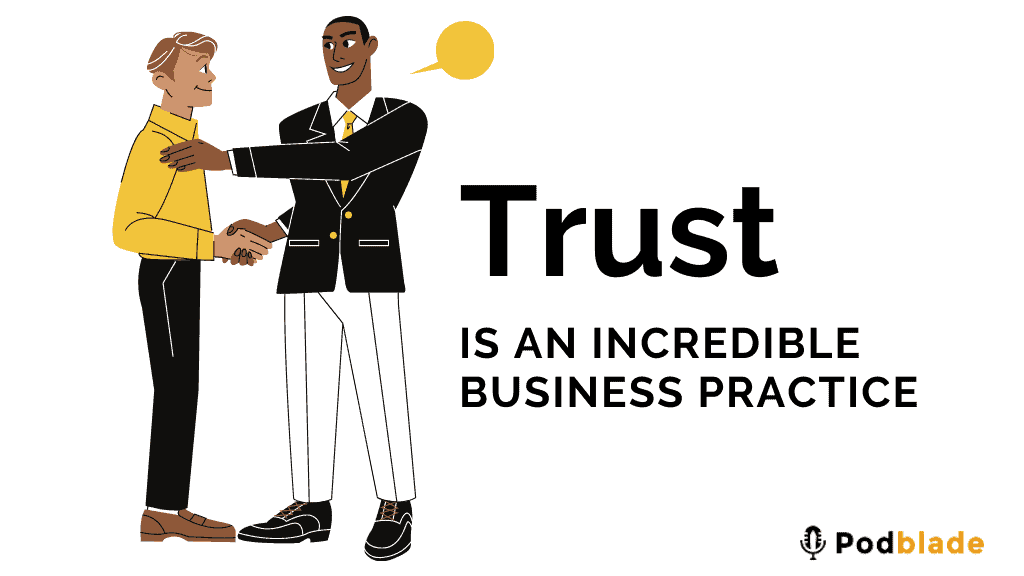 Last but not the least, a personal podcast account manager can build and continue to win your trust. Trust is an emotion that can always be regarded as a work in progress. This is indeed the first place where your business relationship begins to grow with your agency.
When you choose to partner up with a renowned and reputable agency for your whitelabel podcast launch, you are sure to have a dedicated resource that goes out of the way to make you feel that your business is in safe hands. Your podcast manager guides you in navigating your business in a direction that can bring your business success and growth.
For a podcast editing agency owner, it may not be an easy job to know everyone working on their project at the outsourced agency, but they definitely know their account manager. If there's a problem or you have an idea that can improve operations, you can discuss it with your manager. In short, your personal account person is your go-to person for everything business.
Final Thoughts
Partnering up with a whitelabel podcast editing agency that promises to render effective account management by providing you a personal manager is a key to your successful whitelabel podcast launch.
The purpose, mechanism, and many benefits of a dedicated person for your Whitelabel podcast launch mean that there's a resource to understand you and your brand deeply and ensure you get the best services.
With a dedicated podcast account manager, you can be sure that the task of your Whitelabel podcast launch is in reliable hands and there is a dedicated advocate who works on your behalf.
Now that you know how the feature of having a personal manager for your Whitelabel podcast launch can have a remarkable impact, don't defer your decision to opt for this amazing service. Schedule a call with us and our team will guide you about our services.
If you liked this article and would like to gain more in-depth insights about podcast and whitelabel podcast service agency business, check out our other blog posts.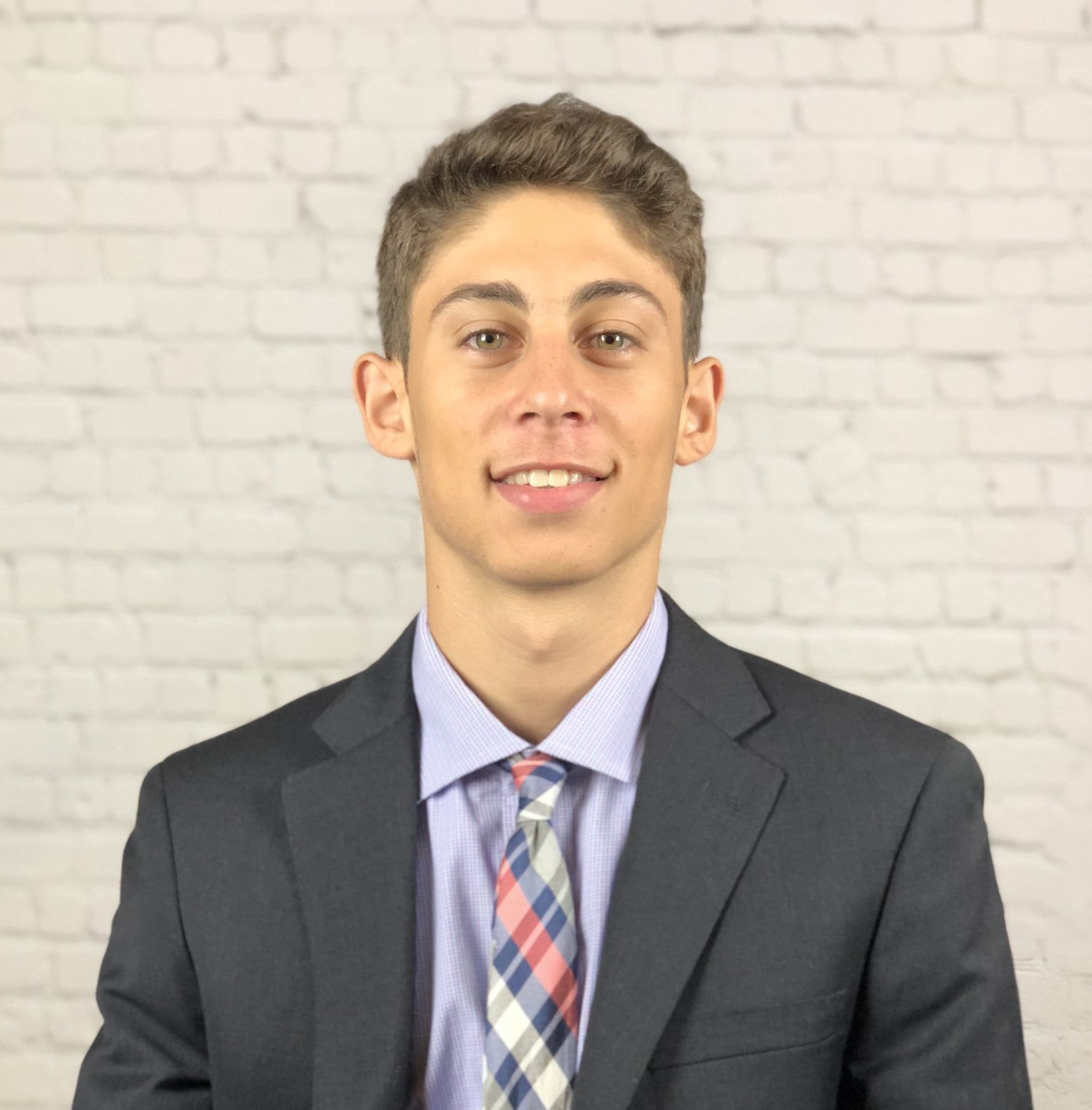 Rom is a podcasting specialist, ranking his show in the top 100 for all business podcasts in only his first 6 months since launching. He is also the co-founder of Podblade, creating an affordable yet professional editing solution for podcasters. When he isn't working, you can find him watching his favorite soccer team (Tottenham Hotspur) in action.