The legend goes that a business with the fastest route to revenue always wins! Whitelabel podcast editing does just that for your agency!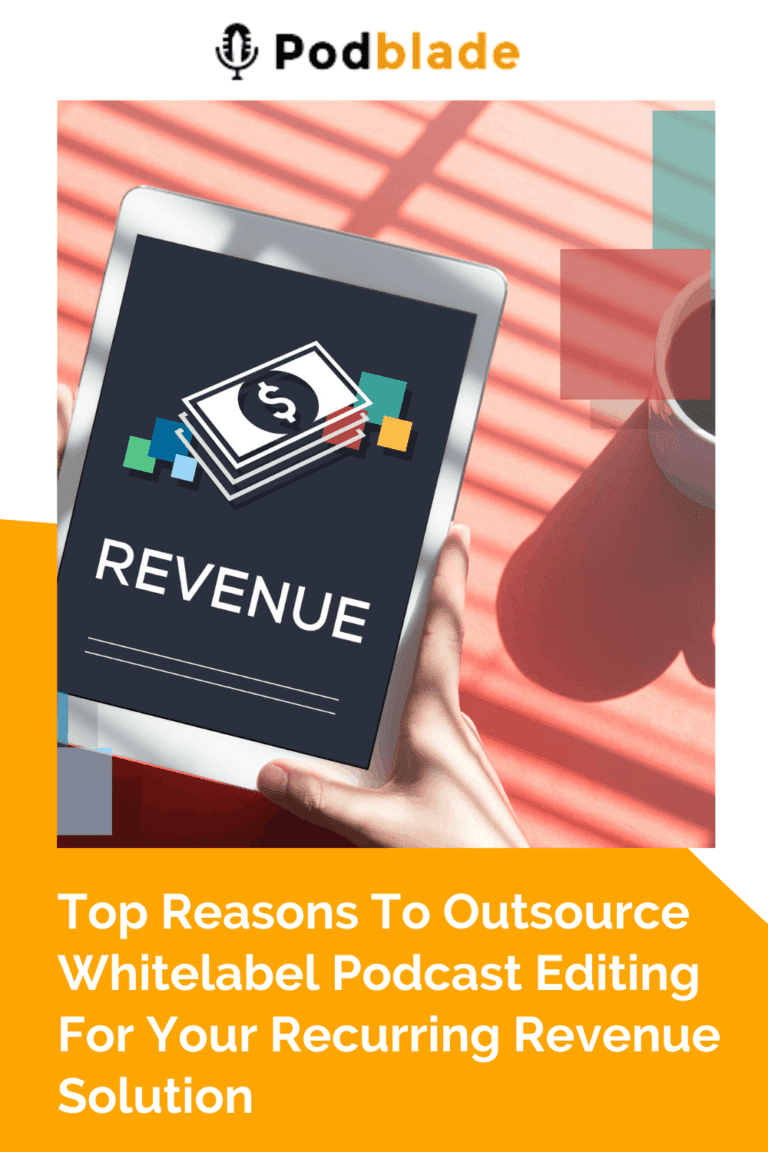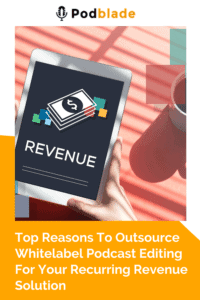 The most imperative goal for any business is to create a sustainable model that ensures recurring revenue. This goal becomes even more pressing for a podcast agency as they have to place the utmost importance on consistent podcast editing quality no matter what!
With the influx of podcasting agencies providing editing services to their clients, it's betting inevitable to outsource some or all of the editing and marketing tasks to simplify the process. It is easy to see why podcast editing agencies choose whitelabel podcast editing services since it provides relief to owners from trying and tackling everything on their own. The podcast coaches and agencies can boost efficiency and lower stress with a podcast system in place that supports and encourages outsourcing.
But, is the stance of outsourcing whitelabel podcast editing to worth it for locking recurring revenues?
When deciding, whether to outsource a whitelabel podcast editing task, an agency owner takes into consideration several variables such as return on investment, reliability, and cost versus quality.
But one of the most important facets that an agency owner must seek while deciding on outsourcing whitelabel podcast editing services is the surety of recurring revenue.
Having recurring revenue is a top priority for agencies, but the strategy of outsourcing enables agency owners to scale their business without much hassle, that too at an affordable cost.
Read on to find everything about how outsourcing whitelabel podcast editing can help your business to have a recurrent revenue stream.
The Phenomenon Of Recurring Revenue And How Whitelabel Podcast Editing Can Positively Impact It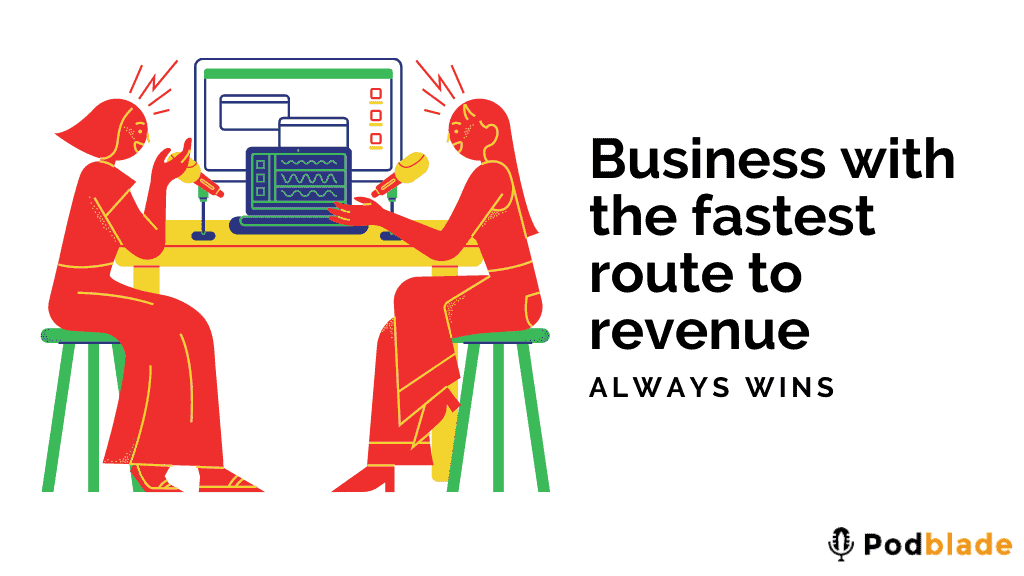 What does smooth recurring revenue mean to your podcast editing agency?
For starters, it may be a signal of having a thriving business and for established agencies; it may be an opportunity to scale even bigger.
Nevertheless, recurring revenue is of utmost importance to all podcast editing agencies- be it big or small, new or old.
Recurring revenue can simply be defined as an income or money that a business can reliably predict it will earn from stable transactions in the future regularly.
In every business, ensuring recurring revenue is absolutely significant. In the field of podcast editing business, recurring revenue remains in the doldrums, but it can be guaranteed when agency owners opt for whitelabel podcast editing. Before we look into how outsourcing can make recurring revenue inevitable for your business, we must first understand the issues most podcast editing agencies face in ensuring recurring revenue for their agencies.
Common Issues Faced By Agencies In Ensuring Recurring Business Revenue
Podcast editing agency business has a great potential as we see an influx of new podcasters who increasingly want their editing tasks managed by a professional agency or coach. As much as they want to outsource, they are equally conscious about the quality of services. As an agency, the challenge for you is to ensure that every single project is delivered with utmost quality, impeccable communication and a step by step process. But many factors might make this process unpredictable for you like:
Inconsistency of editing quality
Podcast editing agencies relying on various freelance editors
Agency owners too occupied with the menial task of editing that they can't make value-added offers to their clients
Increased work pressure and lack of resources
Limited time and resources to spend on marketing and promotion
On the contrary, opting for a whitelabel podcast editing platform allows you to scale everything including your offerings, cost, and more importantly revenue.
Wondering how?
Let's delve into this discussion and know more about it.
Unique Ways In Which Whitelabel Podcast Editing Can Ensure Recurring Revenue
Whitelabel podcast editing provides agency owners multiple benefits.
When you outsource whitelabel podcast editing, you free up yourself from performing repetitive work. This gives time to you to focus on activities that can attract more clients and escalate your revenues.
You can work on offering innovative services in the form of packages and offer great deals to your clients for entering into long-term contracts with you.
We are highlighting some of the unique ways in which whitelabel podcast editing can help you improve and ensure recurring revenues for your business.
Outsourcing Podcast Editing Allows You To Form Long Term Contracts With Your Clients
One of the greatest benefits that you can get by outsourcing podcast editing is that you can form long-term contracts with your clients.
These contracts are like a ticket that can guarantee recurring revenues.
Entering into a long-term arrangement usually means that the agency must deliver the same kind of work over and over again, which means, the agency needs to maintain a similar staff of editors and resources. When agencies rely on freelancers, it becomes difficult for them to render editing services with consistent quality.
Whitelabel podcast editing is a strategy that enables agencies to form long-term contracts with clients and deliver quality work consistently. When you outsource podcast editing to a third party, you get the same quality work time and time again, and you can promise the same to your clients.
Forming a prolonged contract ensures that the client would stay with you and would continue to avail your services, which in turn means, your revenue stream will be steady.
If you are intrigued by this idea and thinking about the option of outsourcing podcast editing, then Podblade is a trustworthy choice.
Podblade is a number one podcast reselling service agency that provides a range of services. Partner up with us and witness your business grow and flourish. Schedule a call with us and know more about our services here

Customer Retention Made Easy With Whitelabel Podcast Editing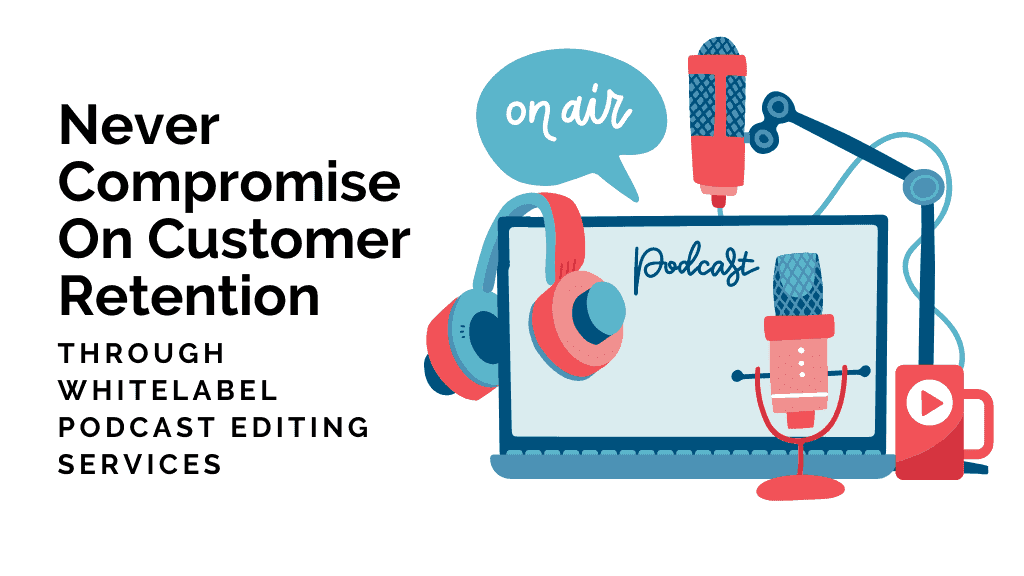 Customer retention and recurring revenues are closely linked. When the rate of customer retention is high, it indicates that there's great and smooth recurring revenue. Business owners spend a considerable amount of time devising strategies for customer retention so that they can ensure a steady recurring revenue stream. Hands down, whitelabel podcast editing is one the most effective and smart ways to help you retain your customers and hence it ensures a steady recurring stream of income.
In addition, to save a lot of money, whitelabel podcast editing provides consistent and high-quality work, which in turn helps you in gaining your clients' trust and loyalty. Podcast outsourcing companies have strict quality control departments in place to ensure that the work delivered by them is of top class. There are companies like Podblade that even assign dedicated account managers and a team of skilled and expert editors to work on a particular account.
A whitelabel podcast editing company takes all these measures to provide the best work to agencies. When agencies deliver supreme quality work, it makes their clients keep coming back to them instead of doing business with their competitors. Through this mechanism, podcast editing agencies achieve a great client retention rate and witness an impressive graph of recurring revenues.
Ensure Recurring Revenue By Minimizing Recurring Cost
That's a no brainer for sure!
We cannot talk about recurring revenue without mentioning recurring costs. In the podcast editing agency business, the cost of performing the core task of editing is the recurring expense of the business. The higher your recurring expenses are, the more time it is going to take for your agency to have steady recurring revenue.
So, what's the deal?
It's simple! You can keep your overhead cost in check through a podcast reselling service and level-up recurring revenue. A great solution to do this is to opt for a whitelabel podcast editing service provider.
The major reason for a podcast editing agency to outsource whitelabel podcast editing is cost-cutting. When your agency decides to outsource podcast editing, it can minimize recurring costs almost to none. Cutting costs without making even the slightest compromise on quality is the most ideal way to keep revenues rolling in.
Outsourcing podcast editing task is a smart, viable, and a cost-effective way that can bring about a positive change in your revenue figures. All you have to do is make sure that you put your business in the right hands.
Outsourcing Podcast Editing Creates Endless Possibilities To Ensure Recurring Revenues
Outsourcing whitelabel podcast editing exponentially reduces the operational cost and saves a lot of time, which in turn opens up doors to many opportunities to scale your business.
As you can save heaps of money if you choose to outsource podcast editing, you can reinvest that saved up money back in your business. When you pay heed to the factors of growth (e.g. promotion, expansion, development) you do a favor to your business.
How To Outsource Whitelabel Podcast Editing To Gain Optimal Benefits?
While we undertook an in-depth discussion about how outsourcing whitelabel podcast editing can provide agencies unique ways to make sure that their revenues are recurrent, it is equally important to shed light on effective ways to opt for this service.
There are a few strategic things every entrepreneur should know about outsourcing. These strategic aspects make sure that the whole process of outsourcing whitelabel podcast editing only ends up giving benefits to your agency and clients.
First of all, it is indispensable for you to understand your motives and define your goals before you even look into outsourcing whitelabel podcast editing service.
Also, an editing agency owner needs to understand that when they outsource podcast editing, they puts a lot at stake.
It can undoubtedly be a deal that can make or break your business. However, if you as an agency owner take care of a few things, then the strategy of opting for a whitelabel podcast editing can do wonders for your business.
So, what are these considerations that you must take before outsourcing podcast editing to a third party?
Well, these are any other important considerations that you take into account while forming a business alliance.
For instance, you must:
Ally with a trustworthy and reliable name
Outsource Whitelabel podcast editing to a company that understands your mission, vision, and values
Partner up with a whitelabel podcast editing company that provides the best return on investment
Outsource to a company that has expertise and experience to do the job
Opt for a whitelabel podcast editing company that provides value-added benefits. For example, at Podblade, we not only offer podcast editing, but we also provide customer support. That means, all the communication with your clients is handled by our staff so that we better understand their expectations and work accordingly.
If you'd take into account all these factors while selecting the company to outsource whitelabel podcast editing service, then you'd be able to reap the benefits.
Wrapping Up
There's no doubt that whitelabel podcast editing can prove to be an excellent opportunity. This allows agencies to expand the roaster of their offerings, optimize business operation as well as boost up the cycle of recurring revenues.
However, when you decide to outsource podcast editing, you must be careful about your partner company. Although your partner company performs the tasks for your customers, your customers trust your agency. Besides this, consistent quality should be your top most criterion of choosing and working with a whitelabel podcast partner because they should never be any compromise on quality. Therefore, you must only form an alliance with reputable and reliable names in the whitelabel podcast editing industry.
Podblade is a number one whitelabel podcast service provider and has carved out a reputation in the industry through its unmatchable services. If you wish to know more, we'd love to discuss the opportunity to collaborate with you. Schedule a call with us and we'll guide you on how our partnership can do wonders for your podcast agency.
If you want to gain more knowledge about different aspects of the podcast business, be sure to check out our other blog posts.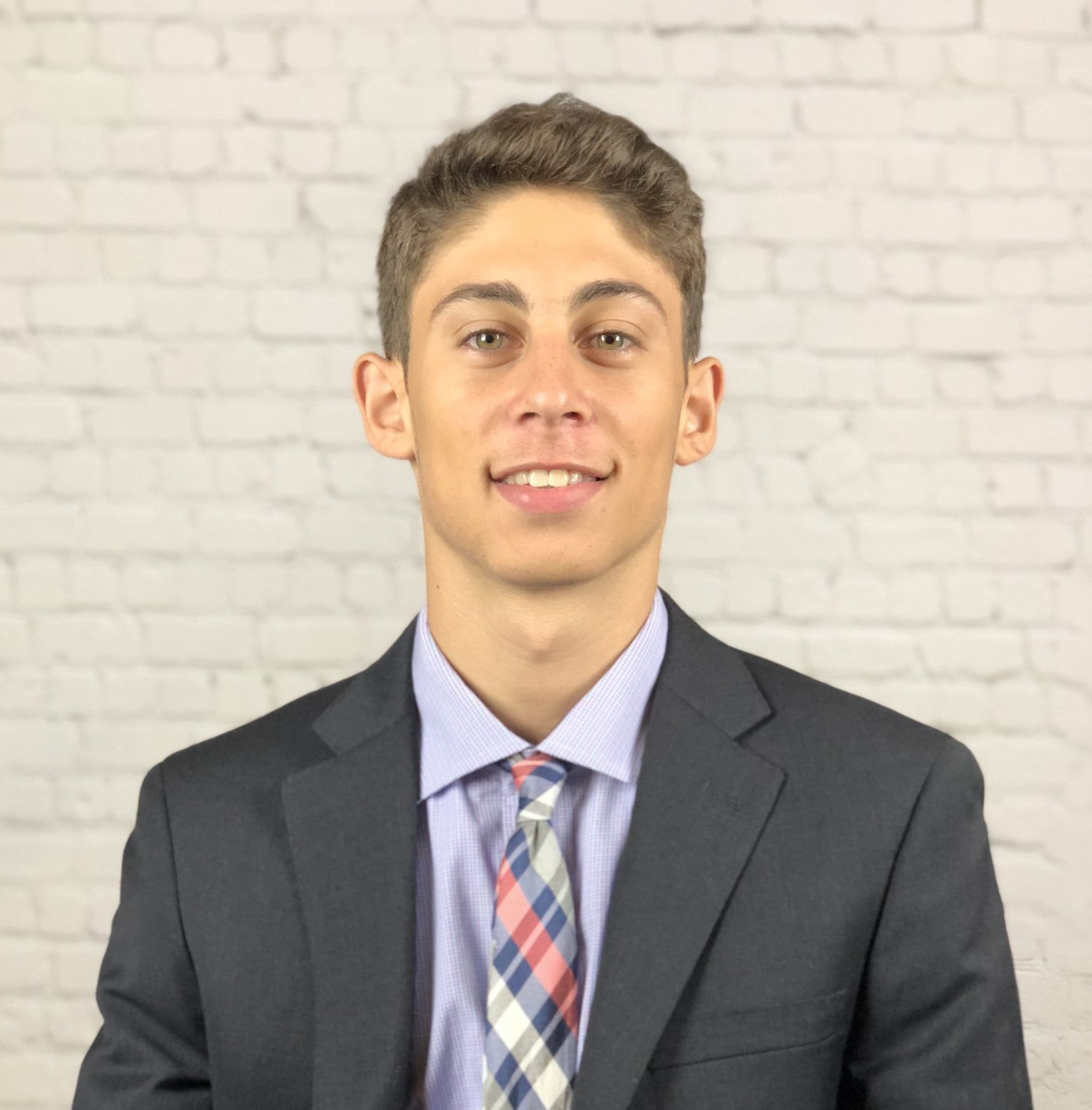 Rom is a podcasting specialist, ranking his show in the top 100 for all business podcasts in only his first 6 months since launching. He is also the co-founder of Podblade, creating an affordable yet professional editing solution for podcasters. When he isn't working, you can find him watching his favorite soccer team (Tottenham Hotspur) in action.