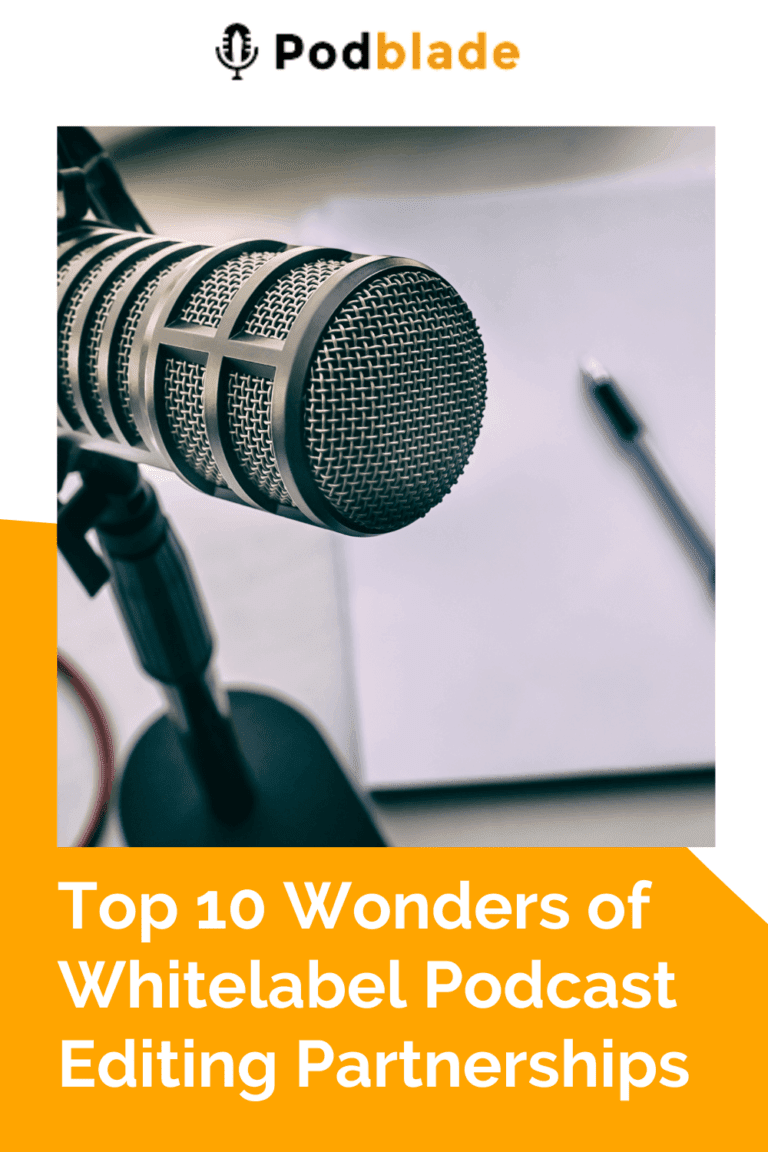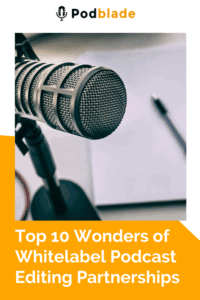 It's stressful, nerve-racking, and not everyone's cup of tea. The interaction with multiple clients at the same time makes this a very demanding job, and the fact that every one of these clients seek nothing short of perfection makes the whole ordeal a lot more taxing.
Handling multiple clients, and various teams that handle the work of these clients can get to you, and the results start mirroring this. At some point, you're left wondering what you can do to manage things better. The answer to that question is Whitelabel podcast editing partnerships.
What are Whitelabel podcast editing partnerships?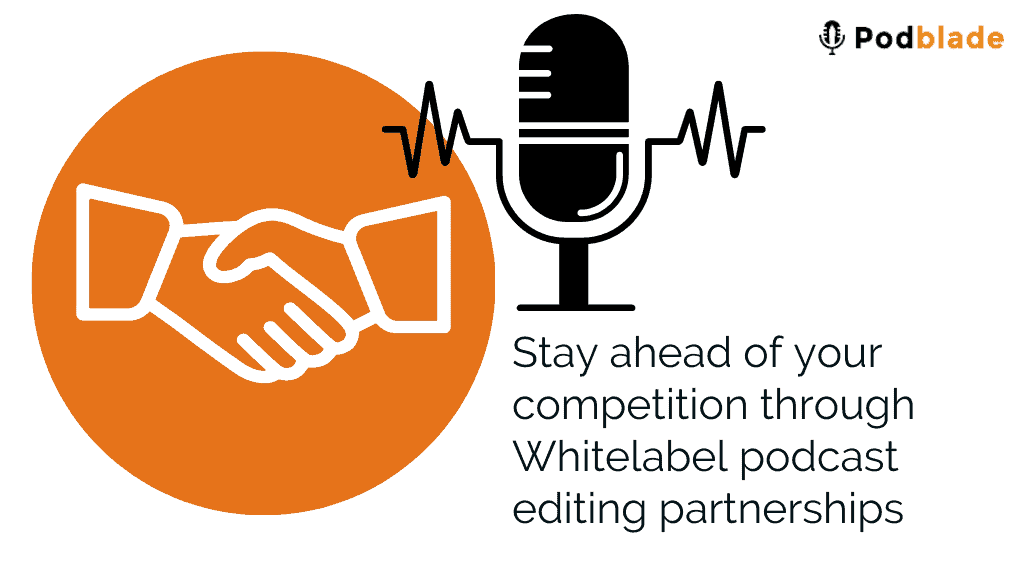 Whitelabel partnerships allow you to offer a custom service under your label without going through the hassle of any task execution from your end. You buy a personalized service under your banner, pay a set fee and offer it forward to your clients.
If you own an agency and want to make your life a whole lot easier, then you can partner with a Whitelabel Podcast Editing firm like Podblade. But how exactly does all this work? You'll find the answers to these questions after perusing through the top 10 wonders of Whitelabel podcast editing partnerships :
No more stressful team management
Team management is an essential skill for any podcast editing agency. The team is essentially the cogs that make the gears of the company turn smoothly. The importance of building a podcast team cannot be understated. Various steps need to be gone through, different roles assigned to different individuals, and only then can a good team be built.
Once this team is built, podcast editing agency owners have to manage, and sometimes even micromanage. You can either go all out to deliver the best work or risk losing your client. But what if all of this stress was magically taken away from you? That's what you can expect if you sign up for a Whitelabel podcast editing service like Podblade. Imagine not having to waste countless hours interviewing countless individuals, shortlisting, and them training them after they've been onboarded. That's not all, The costs being saved are astronomical.
Not only do you not have to hire a single individual, but you don't have to pay them salaries, or even the rent of a large office along with utility bills. In a nutshell, there is absolutely no hassle, and stuff just gets done! Podblade's experienced team will handle everything for you, and deliver the podcast according to the client's detailed requirements.
A seemingly unlimited capacity for clients
It wouldn't be incorrect to say that the growth of a podcast editing agency and podcast coaches is directly proportional to the number of clients that they have in their arsenal. This might seem like a sweeping generalization, but if you get down to the nitty-gritty of things, it's actually quite simple to see the correlation between the growth of your career, and the number of constant, satisfied clients that you have. So what's the problem?
The issue is that dealing with one client can be a challenging task on its own, especially when the client demands perfection from you; but dealing with multiple clients, all at the same time can be a ticket to a mental breakdown. It's just not humanly possible to deal with multiple clients at the same time, while also maintaining your standards of professionalism, and delivering the work at the pre-set deadlines.
This is where Whitelabel Podcast editing services like Podblade come into the picture. As the entire process is standardized, all you need to do is use the client portal that will be designed for you, and interact with as many customers as you want!
Want to know more about whitelabel podcast partnership? Get in touch with us here

Seamless integration with your website
The biggest question in every podcast agency owner's mind would be regarding the technology used, and how it makes things simpler and easier to use for both the client and themselves. While each Whitelabel podcast editing service has its technology and modes of integration, Podblade makes this entire process extremely easy. Once you sign up after explaining your business and unique use case to their team, the team will give you a short time frame where they make sense of your requirements.
When everything is crystal clear, Podblade's designers will create a mirror of your client portal, along with any edits that you have. If you're satisfied, the Podblade team will integrate your portal with your website seamlessly, so that you can interact with your clients without any hassle! The whole process is simple and is designed in such a way that that it does not interfere with your current workflow, making everything a lot easier to do.
More profit in your pocket
At the end of the day, everyone does business to make money and it's important to have clarity regarding how much money you can expect to make in a partnership with a Whitelabel podcast editing service like Podblade. Other Whitelabel podcast editing services do charge a hefty premium for their services, with different tiers dedicated to various services. But, Podblade operates differently.
Apart from a fixed setup cost of $1000, which includes the development of your personalized client portal, and the subsequent integration with your website; Podblade charges no fees in terms of commission! So apart from the flat rate of the package that you have subscribed to, there is no additional cost, and since you don't have any overheads anymore, all that extra profit will go directly into your pocket! Sound like a good deal? We think so too!
Your clients will be impressed with the product they receive
According to the latest podcast statistics; 97.7% of podcasters agree that quality content is essential. So it makes sense that clients that are outsourcing their podcast editing to you expect to get some excellent quality stuff. However, it's not always easy to regulate quality, especially when you're dealing with multiple clients. There is always a slight fluctuation in the quality, and if you're unlucky then this fluctuation can be the cause of you losing a potential client.
Keeping these essential facts in mind, Whitelabel Podcast editing services like Podblade have dedicated professional teams, that ensure that every single podcast is of the best quality. The biggest reason why it is easier for Podblade to pull this seemingly impossible feat off is that they have an in-house team, and every one of your clients is assigned an expert that deals with everything related to your client while the contract exists. Not only does this ensure uniformity, as the same person is handling all the work, but the quality remains consistent too.
You don't have to worry about outgrowing us
This Whitelabel podcast editing partnership is nothing like traditional partnerships that have specific fixed percentages between partners, a division of shares and assets, and more business-related details. Regardless of whether you have 10 clients or 100 clients, or not even one; Podblade will treat your agency in the same professional manner and ensure that every single aspect of the partnership is satisfactory. We help scale your business too, and increase your client LTV.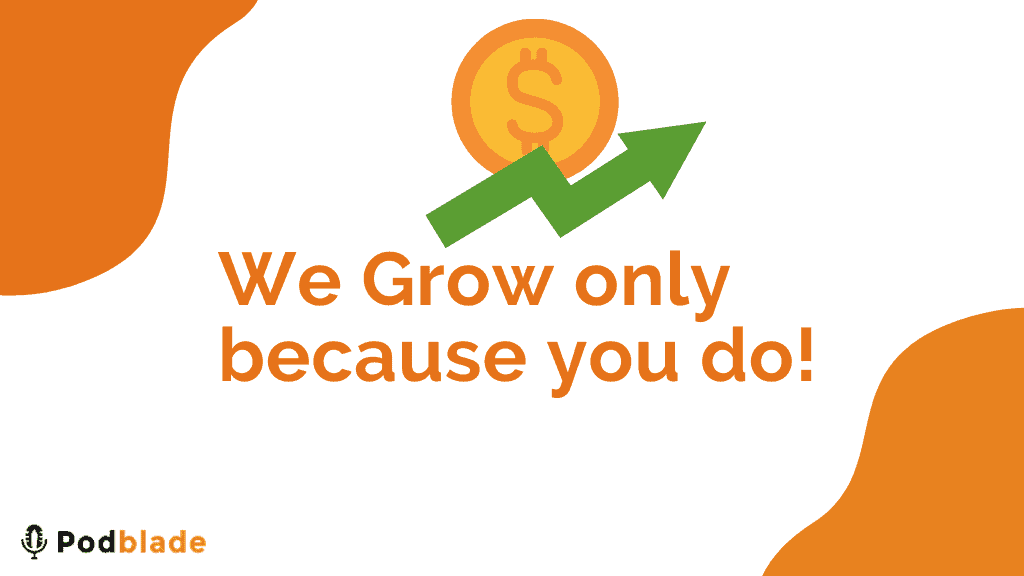 As our pricing is reasonable, you can mark up the editing service by nearly three times and pitch that to your client, hence ensuring that your profit margin keeps increasing steadily. The fact of the matter is, that Podblade has your best interests at heart. We only succeed if you succeed, and that is why we want you to always succeed!
Expand your service offerings to clients
The easiest way to expand your list of clients is to offer a lot more services at reasonable prices. However, this isn't really easy to do, because of the obvious fact that offering more services requires a more diverse team, which means that you need to spend a lot more money, and a lot more time too.
If you decide to partner with a Whitelabel podcast editing service like Podblade, this can become a whole lot easier. This is because Podblade has an experienced team of professionals that deal with anything and everything related to podcasts. Here is a list of just some of the services that Podblade offers:
Audio Editing
Video Editing
Audiogram Creation
Basic Show Notes
Audio File Publishing
Video File Publishing
YouTube Thumbnail Creation
Quote Cards Creation
Podcast Website Creation/Management
Podcast Hosting
Analytics Report Submission
Advanced Show Notes Creation
Timestamp Creation
Blog Featured Image Creation
Publishing to WordPress
As you can see, this list encompasses nearly every single podcast editing service, whichyou can use to spread your network, and bring more clients on board.
Your clients get a personalized touch and attention
Some clients are really crafty, and they can tell when a podcast has been edited by someone lacking attention to detail, which is not uncommon when work has been outsourced to a Whitelabel podcast editing service. But, you don't have to worry about missing a personalized touch when it comes to the work that Podblade's dedicated professional team does.
This is because of the fact that Podblade's entire team is in-house and is regularly given quality checks to ensure that everything is satisfactory. Moreover, once you get a client on board; that client will be assigned a personal podcast manager that will be dealing with everything related to your client. So this ensures that the personalized touch is maintained, and the attention to detail is not compromised.
You won't run into massive issues down the road
Whenever businessmen enter into a partnership, they take the exit strategies into account. And this partnership with a Whitelabel podcast editing service like Podblade is no different. The way Podblade is designed, everything is automated and seamless. So you don't have to worry about a single detail of the process from onboarding a client, to getting the finished product. And this will not change, as the system is set according to your personalized requirements.
While Podblade would not like to lose any potential customer, sometimes goodbyes are inevitable. Podcast Editing Agency owners and Podcast coaches that are using Podblade's services can leave at any time if they wish to pivot, or not continue the services any longer. The unique nature of Podblade's system design allows this procedure to take place without a single hitch. The end result is your clients get quality without any compromise or glitches.
Less risk of losing money
When handling a business, it's important to make smart financial decisions. Too many businesses have shut down because they couldn't handle the finances and had to default. Not only is it risk-free to partner with Podblade, but you also stand to save a lot more money. Let's see how.
Well, the fact of the matter is that Podblade charges a fixed flat rate for setting up your personalized client portal and then another fixed flat rate for the services that you opt for. Every other monetary detail is in your hands including the pricing that you will present to your client. Now consider the converse scenario; you have hired a team and delivered a product, but the client is not satisfied.
Not only do you lose the money that the client had to pay you, but your team also becomes a burden on your shoulders as you have to pay their salaries. It's not a very pretty picture. A white label partner doesn't only help you keep your operations going smoothly but also enables you to expand your business portfolio. This ensures that you can focus entirely on scaling your business.
To sum up!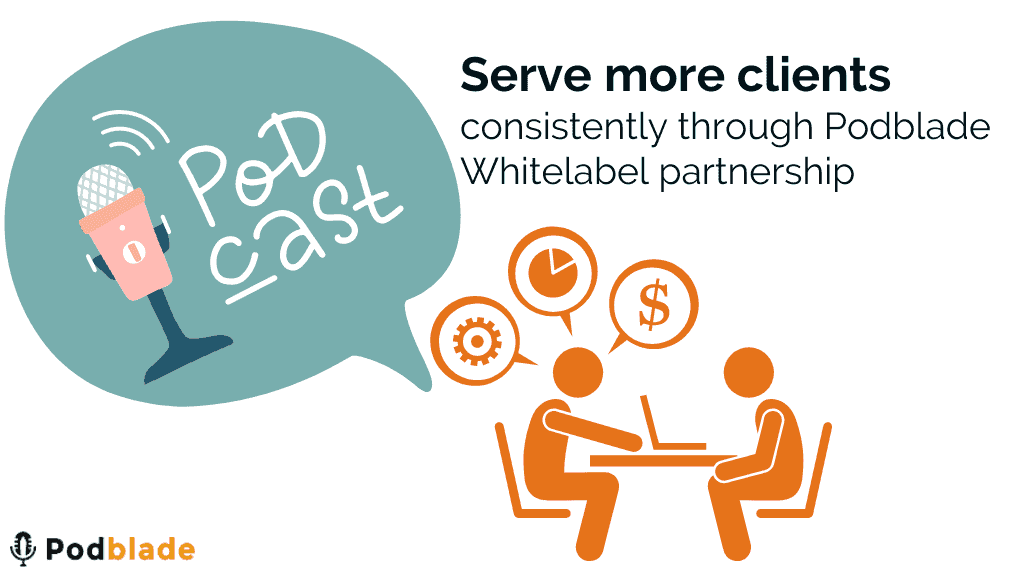 Remember that a successful business is the result of smart work! If you want to know how to be our white label partner, feel free to get in touch here. Don't forget to check out informative posts and guides all about podcasts here: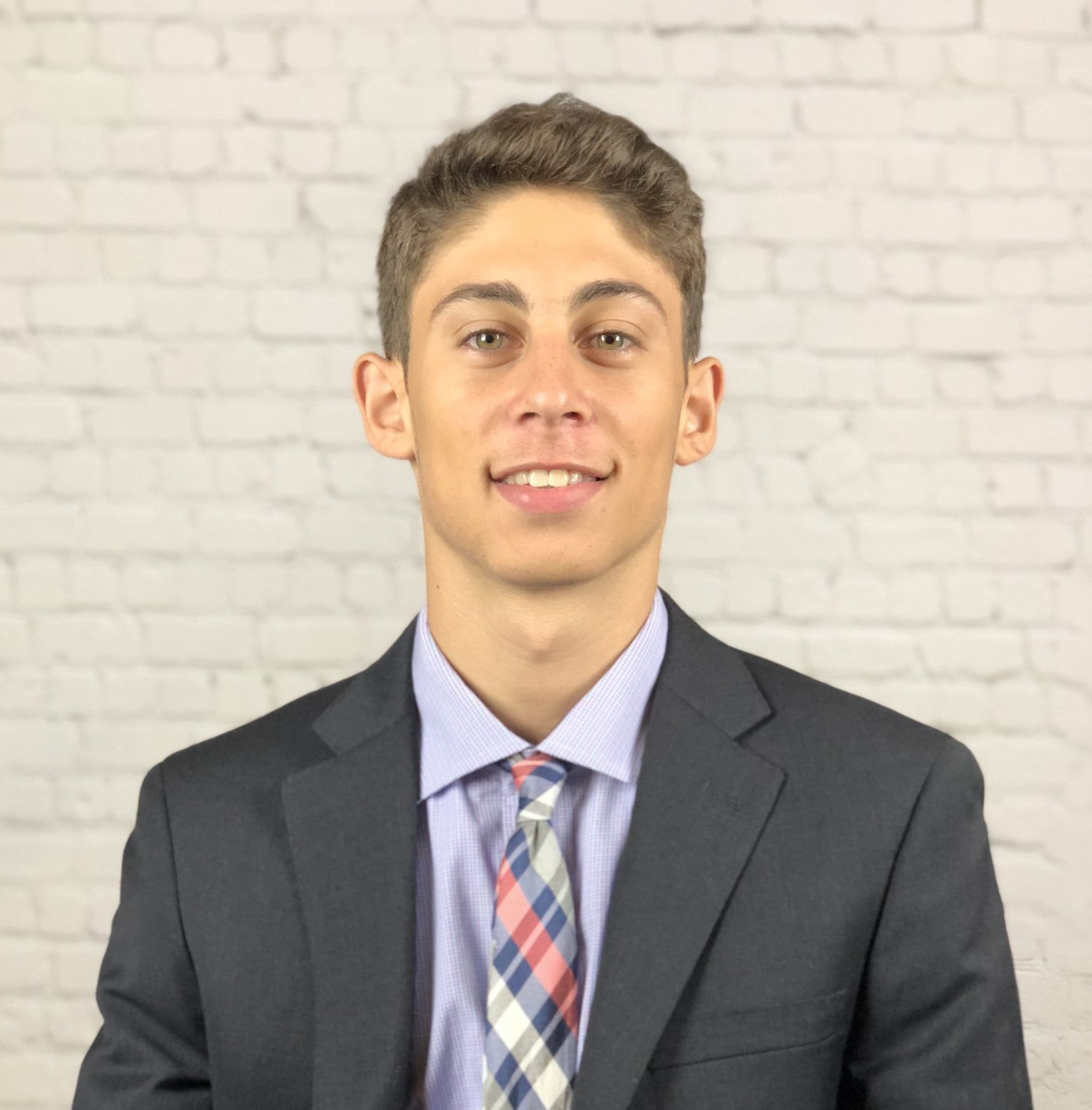 Rom is a podcasting specialist, ranking his show in the top 100 for all business podcasts in only his first 6 months since launching. He is also the co-founder of Podblade, creating an affordable yet professional editing solution for podcasters. When he isn't working, you can find him watching his favorite soccer team (Tottenham Hotspur) in action.