Thinking about going ahead with a Whitelabel podcast editing service?
Well, you made the right decision!
If you own an agency that handles a large amount of audio-related tasks, then you'll know that dealing with multiple clients is no easy task. Handling multiple clients at the same time can become challenging quite quickly, and the repercussions are nothing short of disastrous.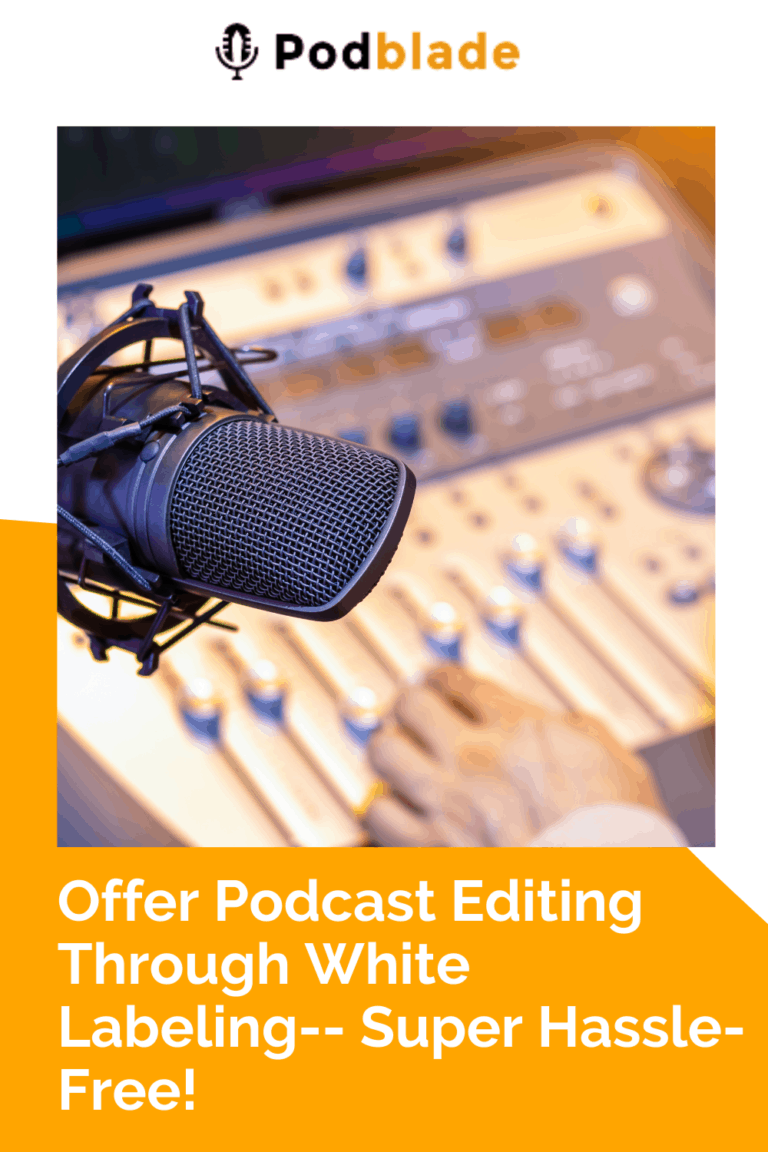 But why does this happen in the first place?
The inherent problem with handling multiple clients is the fact that each client expects the same level of quality and service, which is their right per se. But, even after having a large team that is extremely professional, it sometimes gets tiresome to meet their needs efficiently.
With the pessimism out of the way, the question is; what can be done about it?
Apart from the obvious answers like hiring more individuals, and spending a lot more time ensuring that everything is perfect, the easier way out is to hire a Whitelabel podcast editing agency to do extensive editing for you!
Services like Podblade are one of these whitelabel podcast editing services that take all of the grunt work away so that you can focus on the strategic aspects of your business like increasing your clientele, spreading the extent of your network, scaling your business, and just taking a break from the constant hustle!
What is Whitelabel podcast editing service?
The term 'whitelabeling refers to the process of producing a product or service that other companies can rebrand and offer as their own. Whitelabel products and services are sold by companies as their own but they are developed by a third party. The purpose is to save costs, increase your customer base, and deliver quality work at the agreed timeframes.
Advantages Of Whitelabel Podcast Editing
The biggest advantage that Whitelabel podcast editing services have is in terms of cost. A Whitelabel podcast editing service requires a minimum amount of upfront capital investment since the agency providing these services needs to set up the entire portal, which you can then customize according to your client's requirements.
Another advantage of Whitelabel podcast editing services that can't be ignored is the amount of growth opportunity that it provides your agency. Consider a scenario where you're handling multiple clients, and constantly have to respond to emails, address changes, interact with your team, and in general ensure that everything is going according to plan. When you choose a Whitelabel podcast editing service, you do that to handle all of these intricacies, buying yourself a lot more time to focus on getting clients, scaling your business, and maximizing your profits.
How does a Whitelabel podcast editing service work?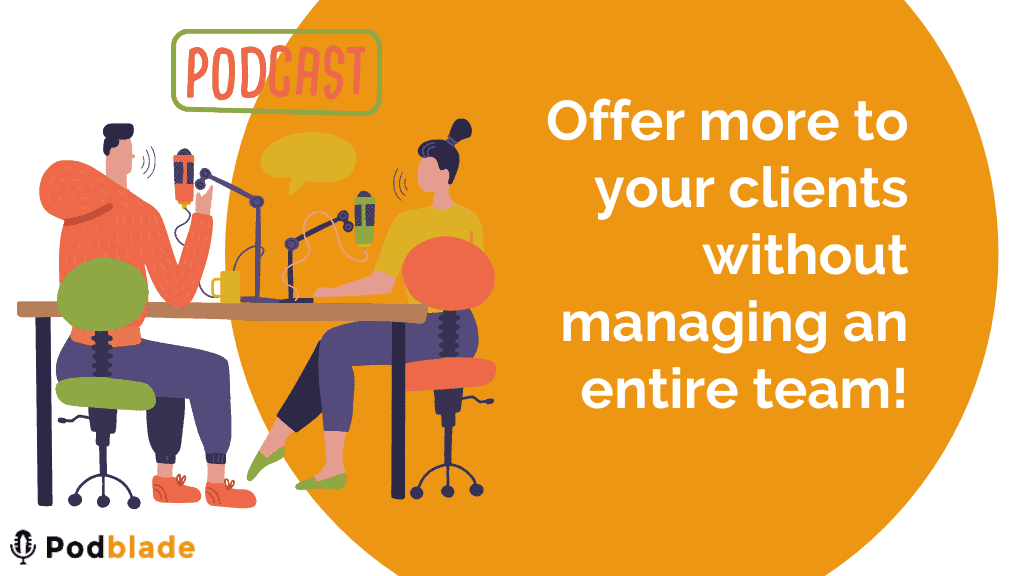 Different Whitelabel editing companies offer various services to make the entire process easier for you. Podblade is one of the companies with an impeccable track record of perfection.
If you decide to use Podblade's services to offer podcast editing to your customers, then this is what you can expect to receive:
A Customized Portal
Podblade offers you a custom branded portal that you can use for your clients. You can then use this portal to communicate with your clients or execute their projects as if no third party is involved.
Complete Monetary Flexibility
Podblade will just charge an initial minimum investment from you, which is a standard fee structure. Unlike other services that micromanage your financial decisions; Podblade leaves all the pricing to you, so you can charge the client as much as you want without being worried about paying the hefty fee as commission.
Automated Task Processing
We streamline the entire process of podcast editing so that you have to put in minimum effort and maximize your gains. Your client has to place their order using the customized portal clone that Podblade has set up for you. Once that order is placed, our professional team is notified automatically through the streamlined mechanism that's in place. Podblade's experienced team works efficiently to complete every tiny detail of your client's order. You receive the full amount from your client and our portal automatically gives us our share. It's that easy!
If you want to know how to be a Whitelabel podcast editing partner, feel free to apply here.

Constant Support from expert representatives
Customer support is something that Podblade takes very seriously. A lot of clients have queries that need to be addressed immediately to retain the clients. Our customer service representatives are always available if you need any edits, or have any specific design requests moving forward.
How does Podblade's Whitelabel podcast editing Service work?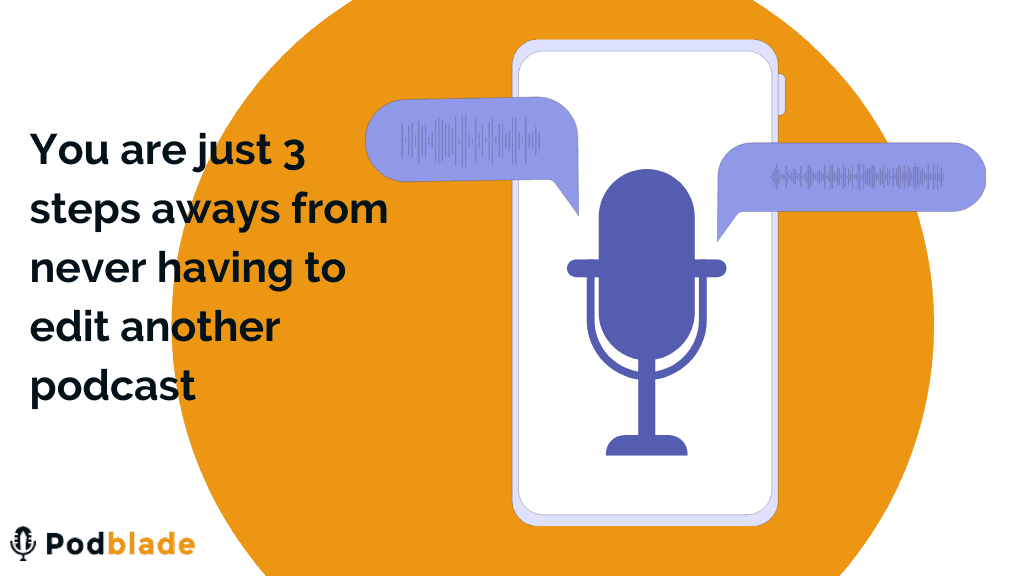 Getting your agency set up with Podblade to offer podcast editing services to your clients has never been easier! There is a very simple, three-step process that you need to follow to get this done.
Set up your portal
Once you decide to use our Whitelabel podcast editing service, you need to have a small discussion with our team and explain in-depth about your business and your specific use-case. Once our designers understand what kind of portal needs to be designed, they will develop and set it up for you to get going on your projects.
Get your portal integrated
Once Podblade's expert designers set up your client portal according to all your customizations, Podblade's integration team will then assist you in integrating your client portal with your website, so that you can interact with all your clients seamlessly, and not run into any unforeseen technical issues that could virtually lead to the loss of a potential client.
Get the word out to all your clients
Once everything's done and dusted, all you need to do is show off your business acumen and pitching skills, and bring in the business while leaving all of the other operational work to Podblade's expert team.
What kind of services can you get?
Apart from the standard Whitelabel podcast editing service that Podblade is renowned for, we offer a wide plethora of services like:
Audio Editing
Video Editing
Audiogram Creation
Basic Show Notes
Audio File Publishing
Video File Publishing
YouTube Thumbnail Creation
Quote Cards Creation
Podcast Website Creation/Management
Podcast Hosting
Analytics Report Submission
Advanced Show Notes Creation
Timestamp Creation
Blog Featured Image Creation
Publishing to WordPress
All of these services are included in our standard package, with no additional cost! So, in a nutshell; you outsource all your work to Podblade's seasoned team of experts but at a fraction of the cost! Sound like a good deal? It is!
Perhaps the biggest benefit that Podblade offers is the convenience of having a personalized client portal and the hassle-free service that ensures that all you need to do is pay the initial minimum investment and then just sit back, focus on growing your business; because Podblade will be handling everything else for your agency!
How much does all of this cost?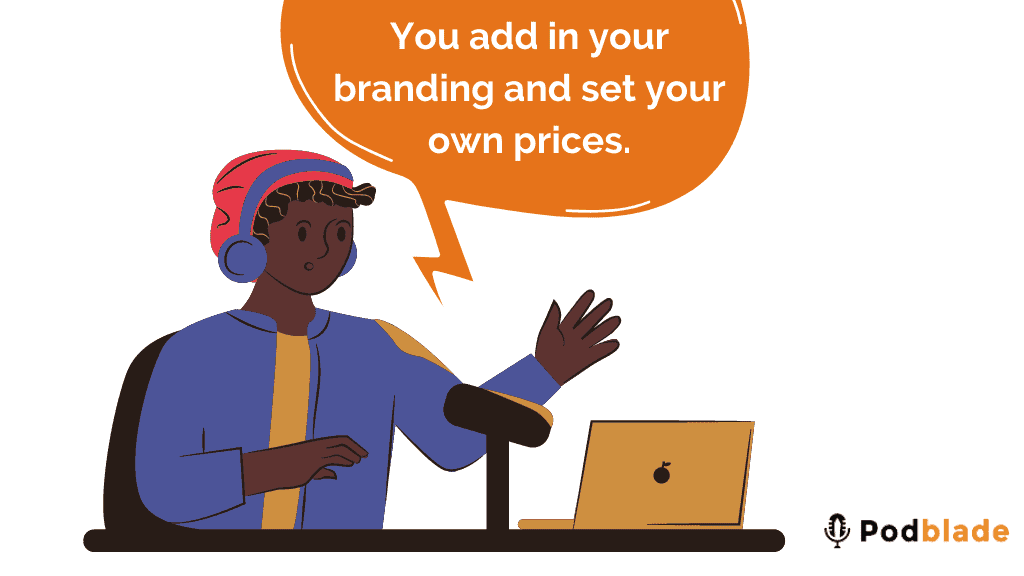 It's understandable that a lot of agencies make such decisions based on cost. Podcast editing can be a cost-intensive process because it involves hiring a team of experts, managing all the deadlines, and ensuring that the work being delivered is of the best quality. So you would expect that Whitelabel podcast editing services like Podblade would cost an arm and a leg, considering the kind of service that they provide.
But, Podblade charges $1000 as a one-time fee to set up your client portal according to your specifications and then integrate it into your website as well. After this initial investment, there is a small cost of $47 per month that goes to the web hosting service that hosts your client portal.
Apart from these costs, there are various packages that you can choose from, but the silver lining is that there are absolutely no hidden charges!
How long does it take to set all this up?
Compared to other competitors that take nearly a fortnight to get the work done, Podblade promises a standard time of three to five business days. So from the time you contact our designers, till when your client places their first buying order on the portal that we've prepared, only 3-5 working days will have passed!
Podblade understands that even this seemingly short duration can be too long in some instances. Some clients are always in a hurry and need their work done on an urgent basis. In such urgent cases, Podblade offers an expedited process that can go down to 48 hours if your client is on a tight schedule.
Is Podblade's editing team reliable?
All of Podblade's team of experts is professional editors that have been working with Podblade for a long time. We do not outsource any of the tasks and assess our team's performance frequently to monitor the service quality. This is done to ensure that your clients get the best quality all the time.
Also, once your client submits a buying order, they will be assigned a podcast editing professional that is referred to as their 'Product Manager' who handles all the clients' work completely. This is to make sure that no other creative interference takes place and your client gets the best work that is also uniform and consistent.
How does your agency benefit from all of this?
After reading all the information mentioned above, it should be quite obvious that you and your agency stand to benefit greatly from our Whitelabel podcast editing service. But, if you still have doubts then take a look at the following points:
It saves both time and money
Time is money, and money gets your business going! Sometimes agency owners think that it's okay to spend a little more money and time, as long as the work is being completed without delays.
But, this is not something that can be maintained over an extended period of time and will fail eventually when the number of clients increases and you might find yourself overwhelmed by the amount of work that your team might have to handle.
This is where Whitelabel podcast editing services enter the picture and save the day. Services like Podblade offer access to a team of seasoned professionals at a fraction of the cost you would face if you hired them personally.
It keeps your customers satisfied
The customer is the most important variable in the entire equation, and it is absolutely essential that they remain satisfied and happy, because if they're not, you can find that your time will be wasted in edits, which will then affect your relationship with your other clients. There is a positive correlation between the growth of your business and the satisfaction of all your customers considered as a unit.
However, keeping all of your customers satisfied collectively is no mean feat, and this is something that can go sideways really quickly. That is why Podblade can help your agency grow exponentially by providing quality services at the pre-set deadlines, hence keeping your customers happy!
In a nutshell
Podcast editing can be a tough and often thankless job. Agencies that do podcast editing are overburdened; more often than not. In a scenario like this, when stress levels are at all-time highs, it can get difficult to focus on what is important; the business!
Whitelabel podcast editing services like Podblade want to change this scenario by taking away all your stressors and allowing you to get rid of the tunnel vision that is hampering your progress. It doesn't matter if your agency is relatively modest, or a juggernaut in terms of customers, Podblade will treat you the same way by offering competitive packages that will help scale your business infinitely.
If you're looking to trim down your workload, maybe spend a little more time relaxing and doing something you enjoy with the people that you love, and also maximize your profits and gains while growing your business all at the same time, then a Whitelabel podcast editing service like Podblade is the solution to all your problems!
If you want to know how to be our Whitelabel podcast editing partner, feel free to get in touch here.
Don't forget to check out informative posts and guides all about podcasts here: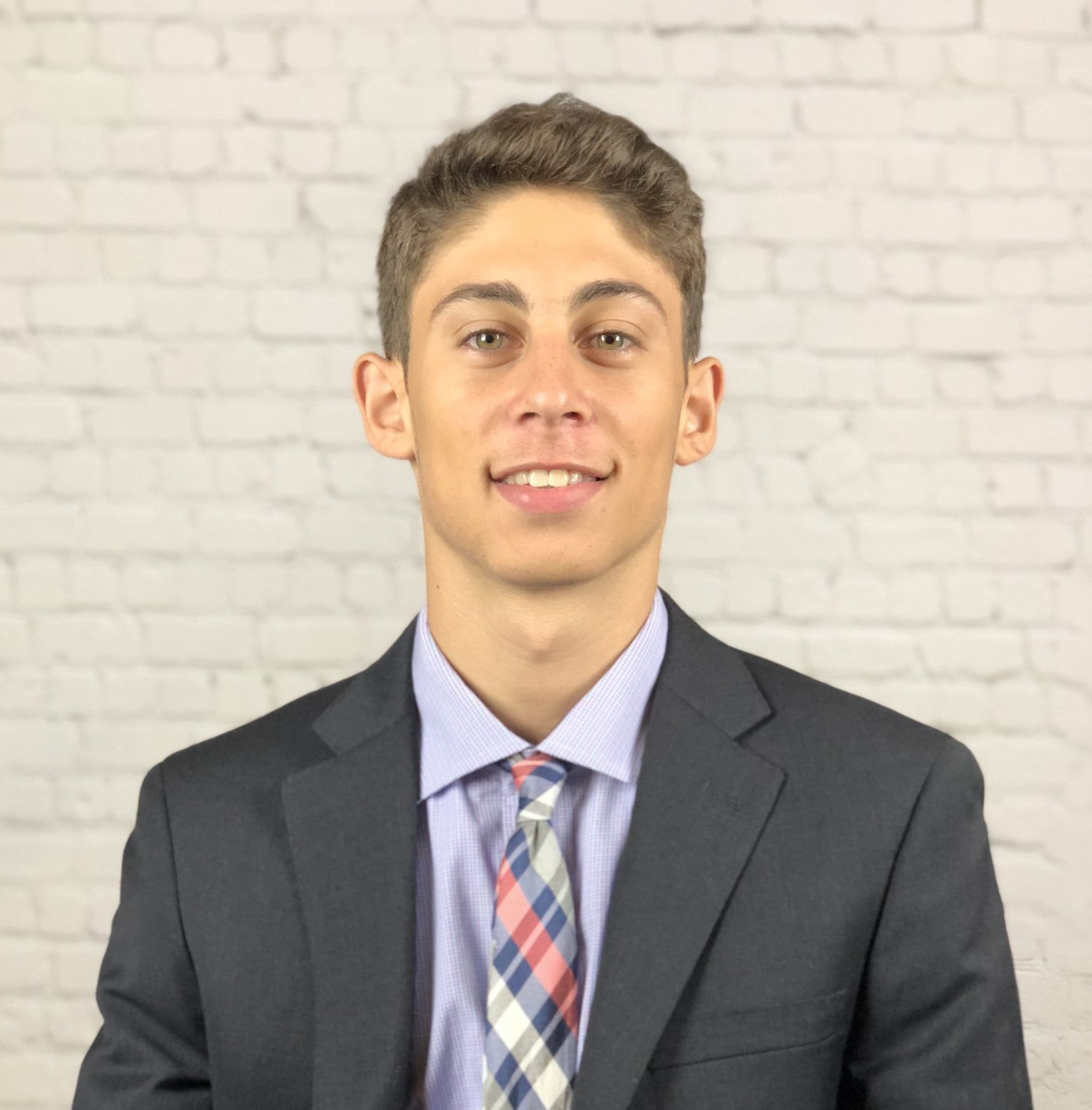 Rom is a podcasting specialist, ranking his show in the top 100 for all business podcasts in only his first 6 months since launching. He is also the co-founder of Podblade, creating an affordable yet professional editing solution for podcasters. When he isn't working, you can find him watching his favorite soccer team (Tottenham Hotspur) in action.