The term "White Label" is commonly associated with B2B (business to business) transactions, and is something many think off as just another technical term used by businesses to confuse end-users.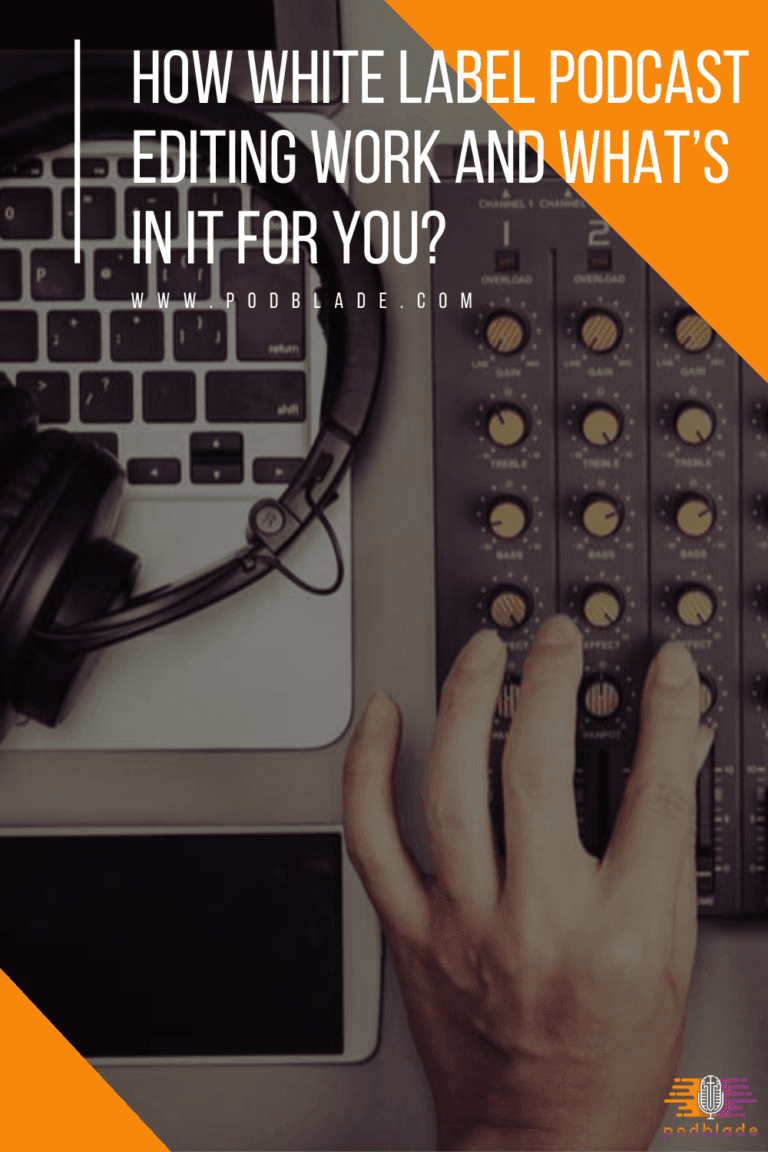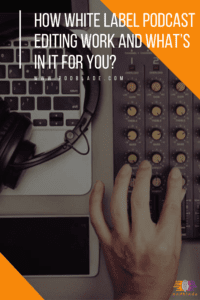 Though yes, it is indeed not generally used in everyday conversation. It is by no means as complicated as many would think – which you will soon find out in this article.
So if it's generally a business to business transaction, what value will the average podcaster, or listener get out of reading this article?
The answer is, "potential monetary gain".
Yes, that's correct. A white label business need not be limited to arrangements between companies.
Even you will be able to leverage and reap its monetary benefits with a little elbow grease and perseverance.
Now since I believe I have gotten your undivided attention….
Do you want to learn more and how?
What Is White Labeling?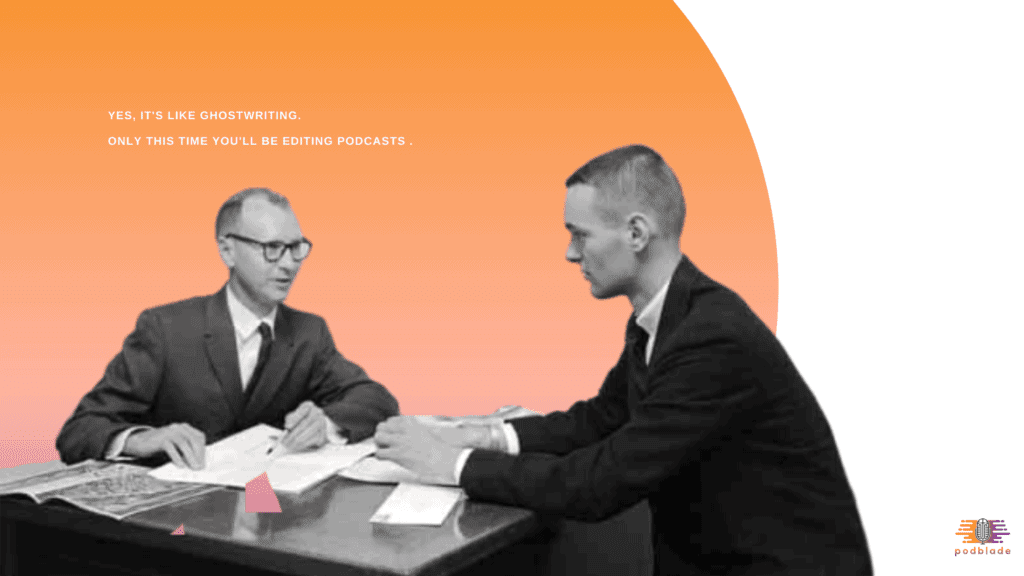 Let's start with the basics, shall we?
White Labeling is the action of creating a product or service and letting another take said product and resell it to the end consumer as if they were the ones who created it.
For example:
We at Podblade specializes in podcast editing.
And let's say you know of a podcaster that needs help with editing his/her episodes to make it sound professional.
Rather than you recommending said podcaster to us, you instead ask said podcaster that you can take care of all the editing for him/her.
If he/she agrees, then that's the time you come to us and use our podcast editing service.
We will then edit the podcast using all the instructions you gave.
Once done, we give you the edited podcast, and you then present it to your client – with the intent of making it look like you were the one who edited said podcast.
Keep in mind though that's only a very brief example of how the entire process happens and not a depiction of how we do things.
If you do decide to partner with us and become a white labeler, you will get access to a huge array of editing, marketing, and branding processes, methodologies, and application we employ on our own clients.
Each plays a huge role in making sure that the submission, fulfillment, and payment process are in black and white and streamlined to minimize confusion.
Does that make sense to you?
If you have specific questions that you need to be answered immediately, then stop second-guessing things and schedule a FREE consultation call with us now.


We would be more than happy to answer any question you may have about white labeling and Podblade in general.
Is A White Label Business Legal?
I have yet to see a write-up that says it is not.
So from my personal stand-point, it is. And besides, it is common practice in the B2B world.
But since I am not a lawyer, nor is a student of the law, then let me quote a few lines from an agplaw.com article which says:
"The White Label concept is understood as a concept that involves the production of goods or services by one company and the use of these goods and services by another company under its own brand. The White Label strategy is widely used in the production of electronics, foods, software, etc.

It is a new way of conducting business that breaks down nearly all barriers created by international frontiers and enables you to trade your product/service/good across borders. This enables a company to spread across more markets than they would ordinarily be capable of doing in a typical four brick walled company."
The Benefits Of White Labeling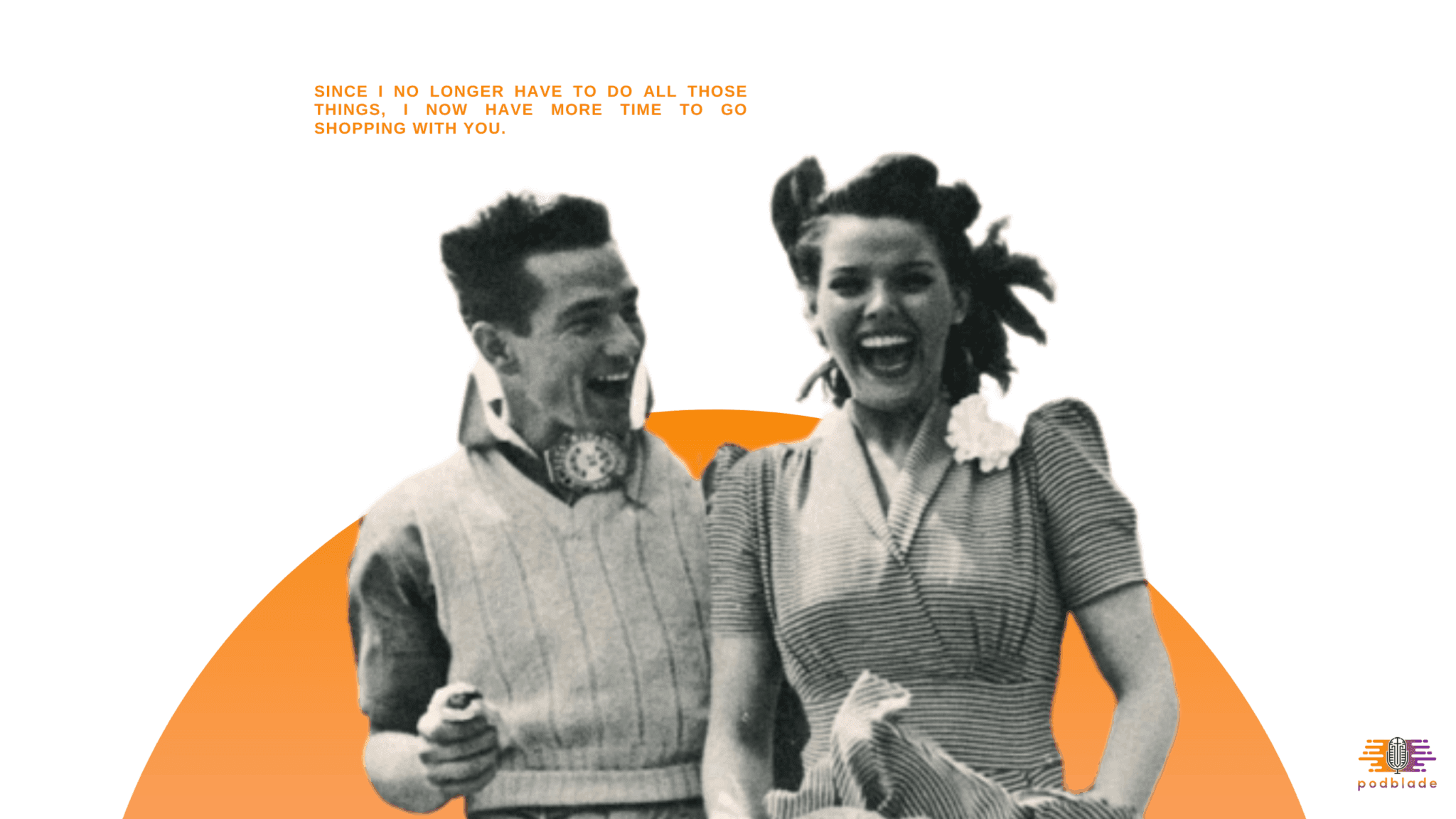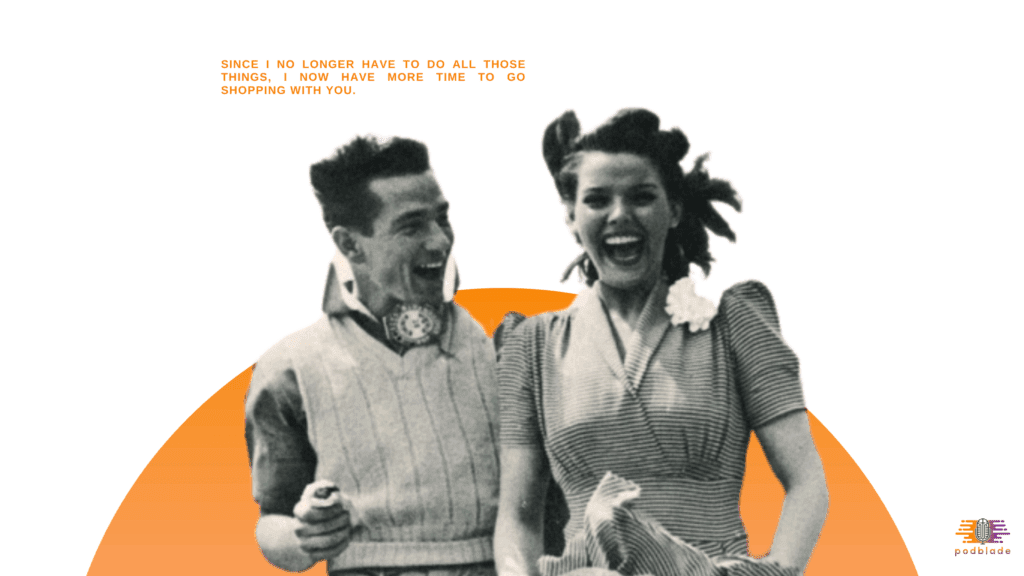 Like what I mentioned earlier, white labeling is common practice across different industries.
Be it tech or the clothing industry, the use of a white label agency is the invisible workforce that has augmented start-ups into the global brands that they are today.
Opting to white label provides you with:
Quality output without you having a dedicated editing team
Satisfied customers that can help boost loyalty towards your own brand
Save you tons of money because you don't need to hire people
Instant access to a team of seasoned professional working for you, but not under you
Output Quality
Now the reason why output quality is always consistent is because of the fact profitability of a white label agency is dependent on the quality of the service they deliver to their partners.
For example, we at Podblade would not allow a mediocre podcast edit to reach the hands of our partners because it will damage our reputation. Thus potentially lowering the chance of getting return orders from said partner.
But of course, it follows that you need to hire a competent while label podcast editing company for you to get quality output in the first place.
And that is why you need to vet the reputation of each company on your list before you sign any agreement with them.
Company Growth
The relationship between a white label podcast editing company and its partner is symbiotic.
The white label company provides excellent service, the partner business grows and gets more clients for the white label company to work on.
If this continues, both
It's a money-making relationship where each entity wins.
Minimal Investment, Maximum Return
Like what I mentioned earlier, you don't need to invest a lot of money to start getting into white labeling.
All you need to have is a list of potential clients and a competent white label agency to work with.
But of course, you also need a reasonable amount of money to employ the services of a white labeling company.
That being said, the funds you need are substantially much lower compared to hiring several employees. This drastically lowers the risk of entering into this type of business; while getting great returns.
Instant "Expert" Team
You no longer need to look and hire competent people working for you.
Going with a white label agency means that you automatically get access to a dedicated team of professionals that are more than capable of fulfilling the tasks asked of them.
Any business person would know that the hardest part of creating a company is not about getting sales but creating a highly-skilled workforce that can provide value to clients.
If you choose to let's say partner up with us; you basically gain access to our professional podcast editing team.
One that has edited and managed over 200 plus clients to date in over 25 plus podcast categories.
Ok, so now that you are somewhat aware of what white labeling is and the possible monetary gains you could get.
And I'm guessing that the next question you're thinking is; how does it actual interaction between you and the white label agency works.
I cannot speak for other agencies or industries. But if we limit it within the podcasting sphere…
This Is Our White Label Podcast Editing Process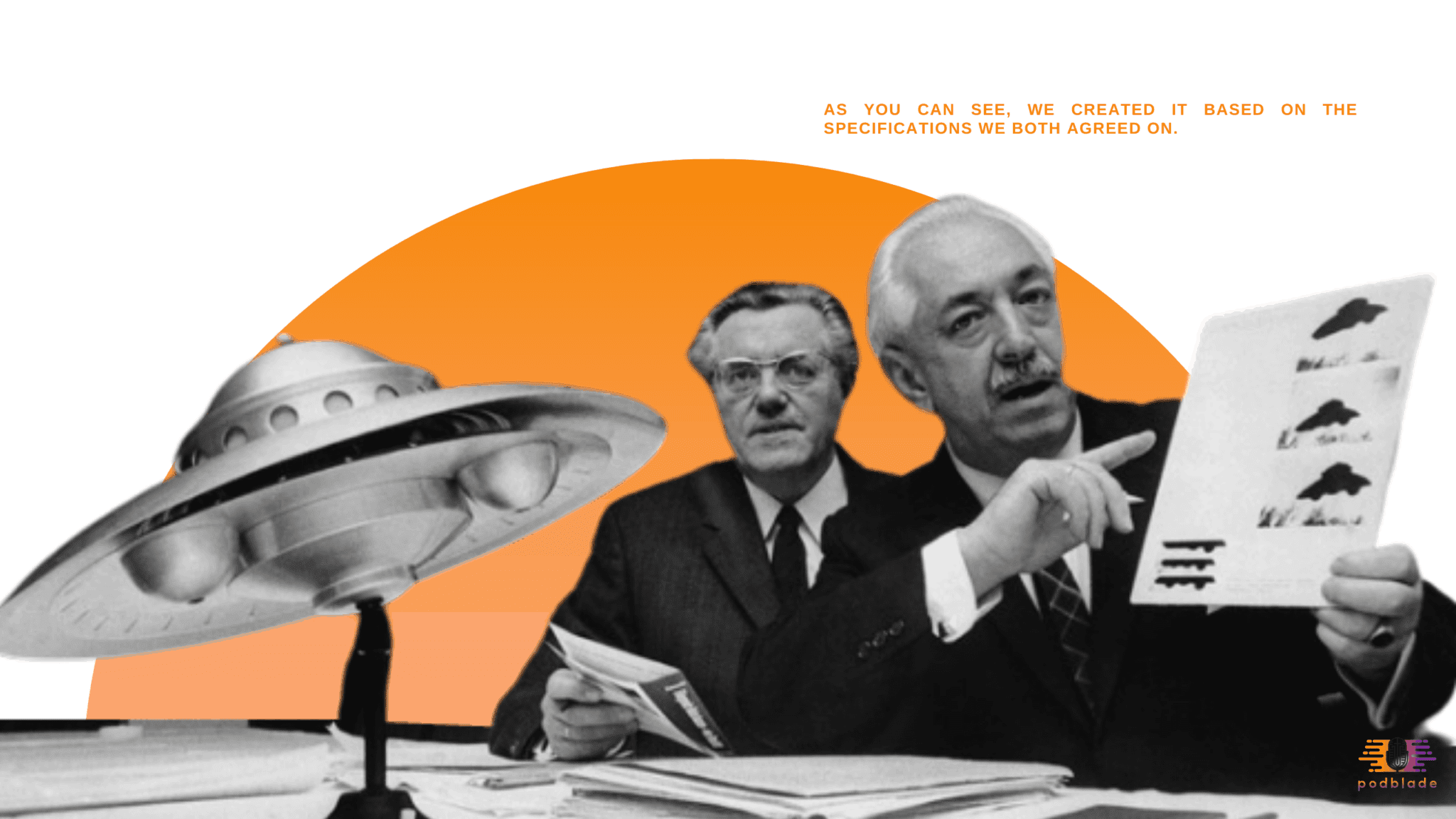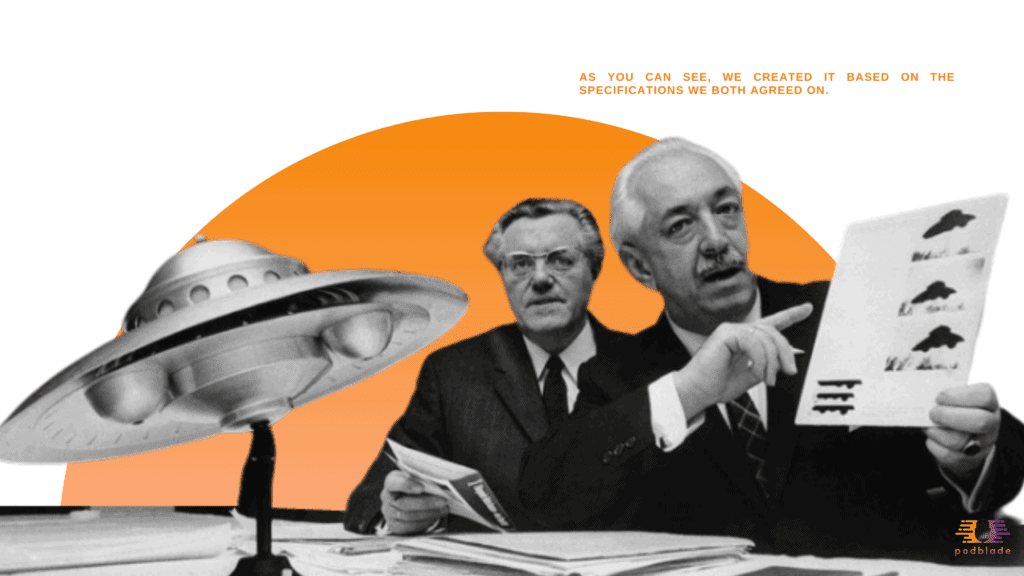 If and when you decide to become one of our white label partners, you instantly gain access to all the services we offer on Podblade when it comes to editing, managing, and branding/marketing podcasts.
All of that while retaining complete control of your clients and how you want to brand your company/organization to them.
As a Podblade partner:
You Are Given A Clone Of Our Client Portal – The portal will have your own company logo and content which you can use to interact with your clients.
You Are Free To Set Your Own Prices – What we will be charging you is our standard fees. From your end; you are free to charge as much as you want.
Streamlined Task Processing – Each time one of your clients places an order on your portal, our team is automatically notified of the order and starts to fulfill it. And once payment is made, we take our cut; and you pocket the rest.
Customer Service Support – Customer support in terms of edit or design requests are handled directly by our customer support team.
All of these are meant to lessen your interaction with the fulfillment process.
This in turn allows you to concentrate on getting more clients – which in turn gives you more credibility and sales.
To give you a better picture of what you can offer to your potential clients, here's a list of services that we offer to our own clients.
Our Services:
Audio Editing
Video Editing
Audiogram Creation
Basic Show Notes
Audio File Publishing
Video File Publishing
YouTube Thumbnail Creation
Quote Cards Creation
Podcast Website Creation/Management
Podcast Hosting
Analytics Report Submission
Advanced Show Notes Creation
Timestamp Creation
Blog Featured Image Creation
Publishing to WordPress
As you can see, that practically is 90% of what a podcast host has to do.
And yes, all of that is something that you can offer to your clients as well.
Can you imagine the revenue potential?
So with all things said, why wait for tomorrow when you can send us a message and schedule a FREE consultation call with us NOW!
During said call, we would be more than happy to explain to you all the services we offer, and how you can take advantage of each one of them as a white label partner.
Does that sound good to you? We will be waiting for your message.
For now, you stay safe, and we will talk again next time.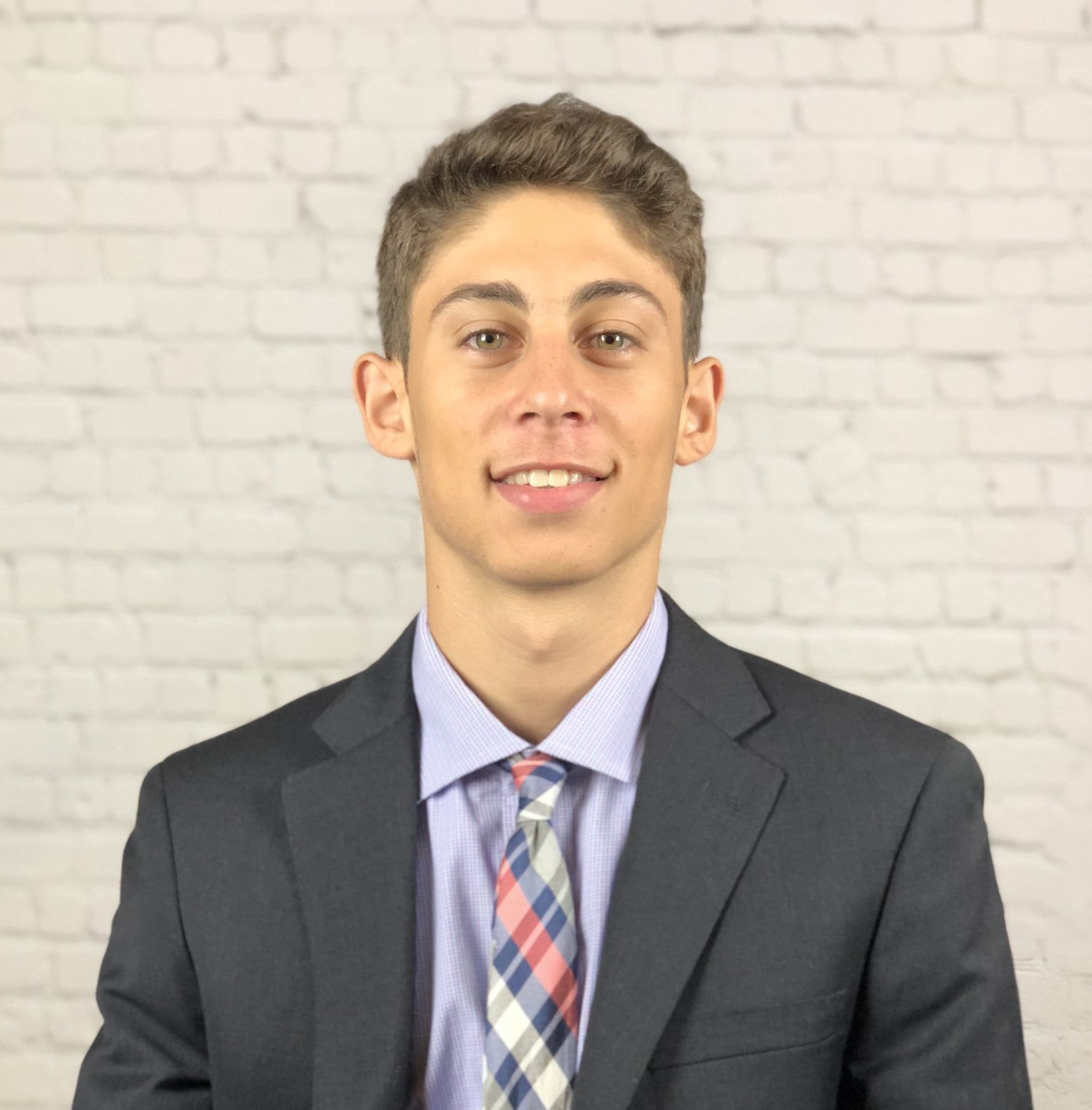 Rom is a podcasting specialist, ranking his show in the top 100 for all business podcasts in only his first 6 months since launching. He is also the co-founder of Podblade, creating an affordable yet professional editing solution for podcasters. When he isn't working, you can find him watching his favorite soccer team (Tottenham Hotspur) in action.