You can find a podcast on every subject easily. But with quantity comes mediocrity. We realize that you might need some hand-holding to find the best pop culture podcasts. Whether you are doing the dishes, tending your plants, or driving to work, our curated list brings some of the best pop-culture podcasts to you.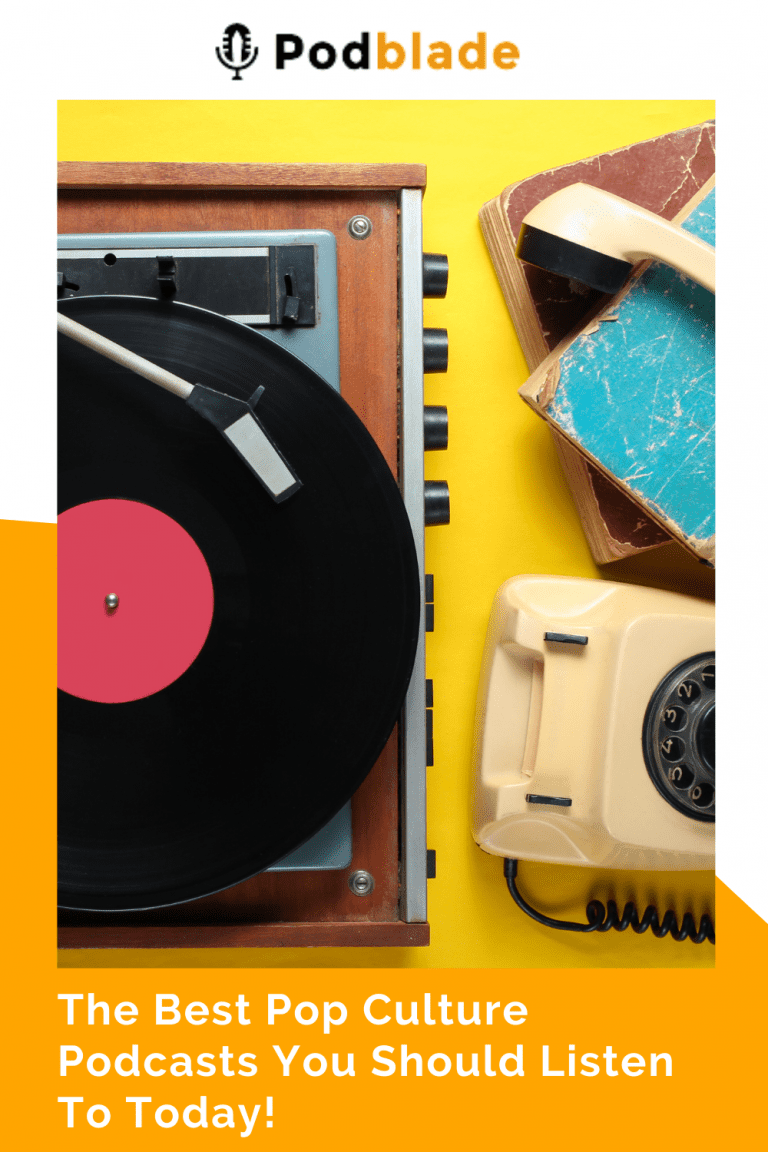 There are thousands of podcasts on the Internet. From the podcasts that help you improve your personality to the ones that review movies, the podcasts that discuss murder mysteries to the ones that talk about self-care, there is a podcast for everything and everyone.
If you are also a fan of knowing what goes behind the scene of your favorite movie – or even the one you hated, if a song by your favorite musician is inspired by his school times crush, or if you want to have the famous meme explained by some comedians, then pop-culture podcasts are the kind of content you should be hooked listening to.
In addition to the specific movie or music podcasts, pop-culture podcasts enhance understanding and experiences for novice consumers and cultural experts alike through knowledgeable and funny conversations interlacing analysis, music, celebrity lives, meme-explanation, and TV show recommendations. No matter how obscure is your entertainment taste, you will definitely find an addictive podcast about it.
If, like us, keeping up with the news media gets too intense for you, then read on to know about the best pop-culture podcasts.
Pop Culture Happy Hour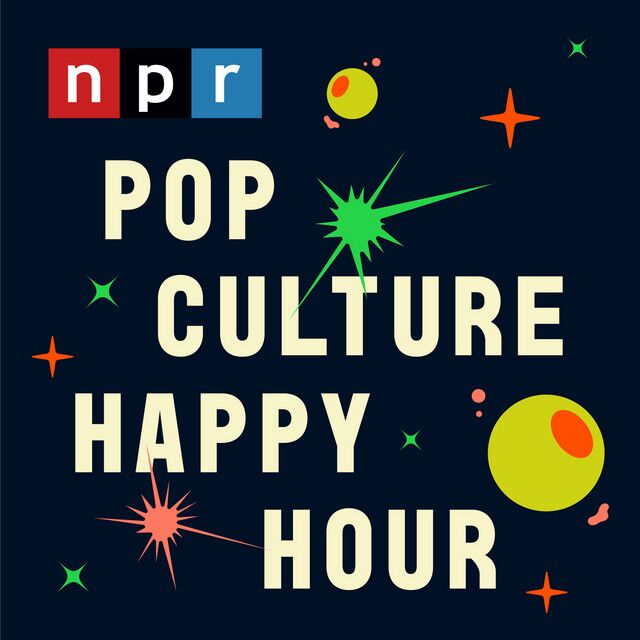 Pop Culture Happy Hour is the ultimate stop for all the news and gossip on everything pop culture. Books, movies, TV shows, comics, music, and celebrities, there is nothing that the podcast does not discuss. Linda Holmes, the host of the show, raises mundane chats to the level of some academic conversation with the guests. The average episode length is 20 to 25 minutes with an energetic and upbeat discussion. You may argue that the movie podcasts may also fulfill the need, but if you want some great niche recommendations or want to catch up to the show everyone is gaping gaga over, you should give this podcast a go.
You Must Remember This
Former film critic and current film scholar Karina Longworth's 'You Must Remember This' podcast takes a deep dive into the forgotten stories of Hollywood's first century. Perhaps most notably, she removed the indelible stain of Charles Manson on Hollywood through a 12-episode series that culminated in the murder of Sharon Tate and its aftermath.
Longworth's long-running podcast features nearly 150 episodes chronicling the ups and downs of Hollywood legends. Our favorite is the the'Jean and Jane' series, which draws parallels between the ever-reinvented Jane Fonda and the sad story of New Wave icon Jean Seberg's descent into madness and paranoia. Longworth's bottomless knowledge and wit shine through in her entire 'Dead Blondes' series, with episodes on Marilyn Monroe, Jayne Mansfield, Barbara Peyton, and a particularly scathing take on Grace Kelly's career.
Hello from The Magical Tavern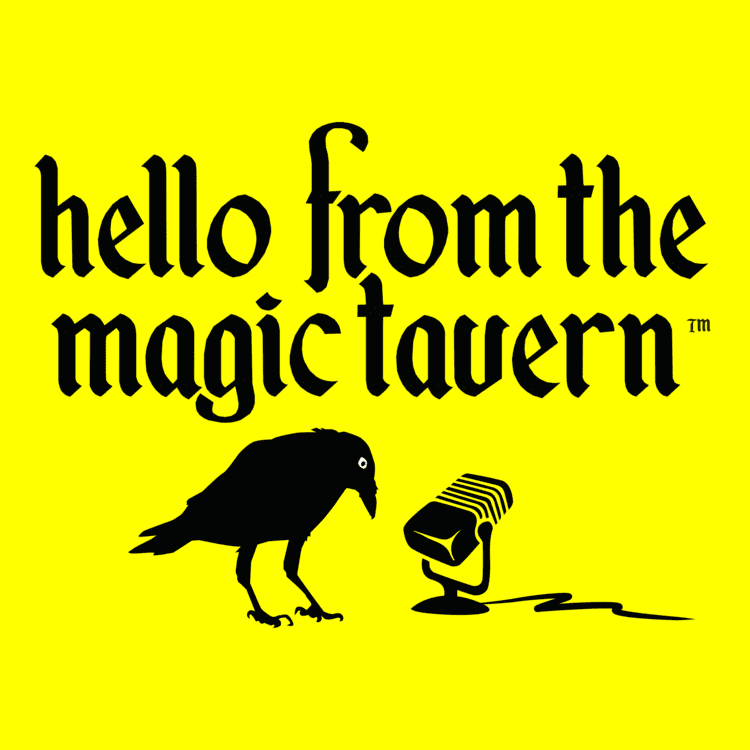 Do you like fantasy and comedy? "Hello from the magic tavern" is worth a try. Absolutely absurd, this fantastically improvised comedy podcast is the brainchild of Chicago comedian Arnie Niekamp. It is set in the magical kingdom of "Foon," where a fictional version of Arnie Niekamp arrives, after falling through a portal behind a Burger King in Chicago. Fantasy references and role play games are plentiful and quick while the guests play bizarre characters of their own making. The listeners are rewarded with a regular dose of rich lore and silly jokes.
Song Exploder
It's time for music nerds to rejoice. The podcast does exactly what it says. Song Exploder hosts a different musician, bit-by-bit explaining the process of creating their best song. It's not your regular show where people share opinions on music, it is all about the artists and their art. Demo clips and original recordings are inserted throughout the episode while the creator shares why did they write those lyrics and spill the details about equipment and instruments. If you are a producer or a musician, the production and audio-engineering of every episode will not let you rest and get you inspired to create your own piece right away.
99% Invisible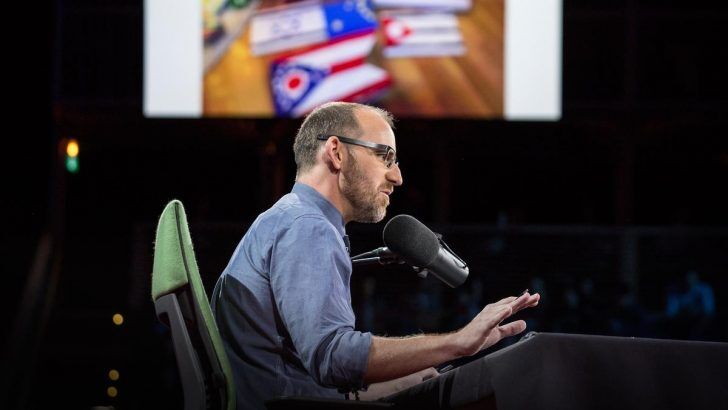 Exposing those forgotten and seemingly mundane aspects of architecture and design, for the past ten years, the 99% Invisible podcast has captivated millions of listeners around the world. Hosted by Roman Mars, the podcast episodes tend to follow a central story. Everything is born from the journey, the search, or the story of a person. They tend from the main fact, which is a kind of small element that maybe is not the main focus of the story but is something that people are going to remember. Curb ramps, for example, began as interventions by activists. With such stories, the podcast inspires its listeners to build a deeper connection with the culture and infrastructure around them.
Decoder Ring
Do the questions like where did the Baby Shark come from or why the rubber duckies are associated with the bath time knock your head but never found an answer? Decoder Ring is one such podcast where the host investigates bizarre questions and phenomena and shares fascinating results.
Willa Paskin has put together one of the best-researched, engaging, and endlessly fascinating podcasts of 2019. Decoder Ring takes an investigative, considered look at cultural phenomena of the modern age. The episodes look at where hotel art came from and how Chuck E. Cheese got involved in a pizza war in the 1980s with a rival chain. It's wonderful to hear that bordering on being a little unhinged when Paskin gets too immersed in her themes. She picks up the ephemera or the seeming nonsense and looks into why and where they exactly began, and why we never forget them.
To Sum Up!
Pop culture is the base of every content we consume every day. The minute we wake up in the morning till bedtime, we are bombarded with pop culture as it includes everything we binge-watch, the music we hear, the celebrities we follow, or even the memes we laugh at.
The above list is obviously not exhaustive due to the space constraints, but the tip of an iceberg. If you want to listen to the recommended or many other podcasts then read about the best podcast apps here for your mobile devices or check the murder mystery podcasts recommendations.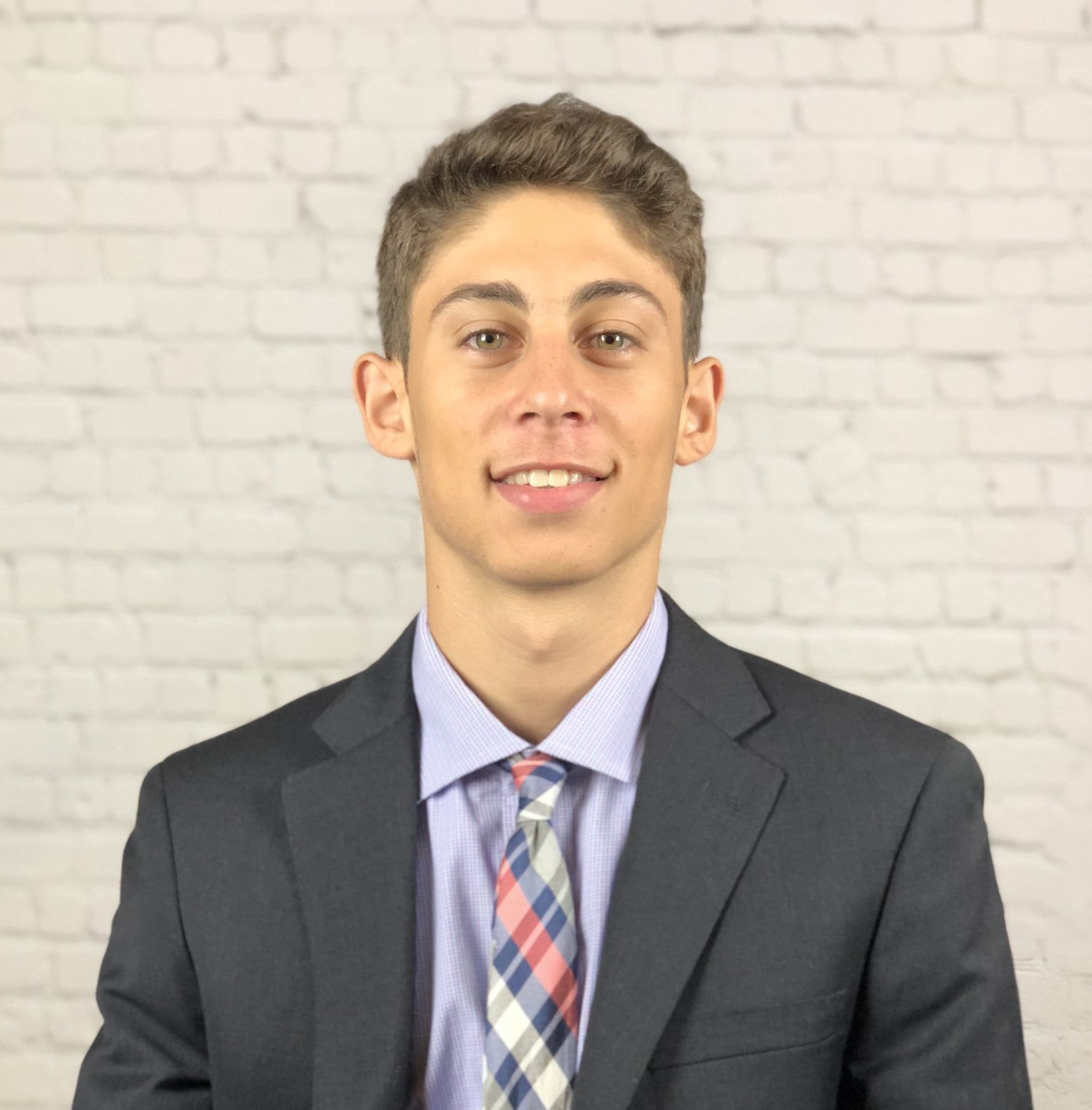 Rom is a podcasting specialist, ranking his show in the top 100 for all business podcasts in only his first 6 months since launching. He is also the co-founder of Podblade, creating an affordable yet professional editing solution for podcasters. When he isn't working, you can find him watching his favorite soccer team (Tottenham Hotspur) in action.