Remember years ago when you said to yourself "I'm starting a podcast because it will be a great help to my business"?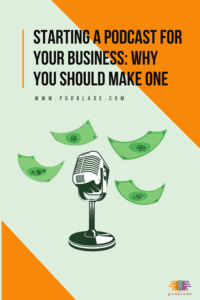 Yeah, I never said that to myself as well.
These days though, creating a podcast for your business is as indispensable as having an active social media account.
So how did podcasts become an integral part of online marketing? I honestly don't know..
Though there is really no clear data that shows how this came to be, what we all can agree on is that recorded audio always had a way of influencing people's perception.
Case in point; remember those self-help audio tapes sold on TV?
If you think about it, they do resemble how podcasts are leveraged today, right? Both are designed to fill a demand, they both come with a well structured marketing campaign, and were created with monetization in mind.
And yes, I admit that I had a few laughs when I first listened to them as a kid – but man they sold thousands of those audio tapes.
So with that context in mind, allow me to try and convince you why you should be starting a podcast for your business – and how to turn it into an effective marketing and branding tool.
Ok, I know that creating a podcast may take a little bit more out of your time, but the benefits makes it all worthwhile.
And besides, I've included a nifty trick somewhere in the article on how you can almost automate the entire process.
So, are you ready?
*Anyway, there are way too many reasons as to why you should include a podcast in your marketing or branding campaign.
But if I include all of them here, then you would be reading for hours.
So what I did was to pick those that I think matters most based on my own experience as a podcaster.
Starting A Podcast Is More Convenient Than Creating A Marketing Video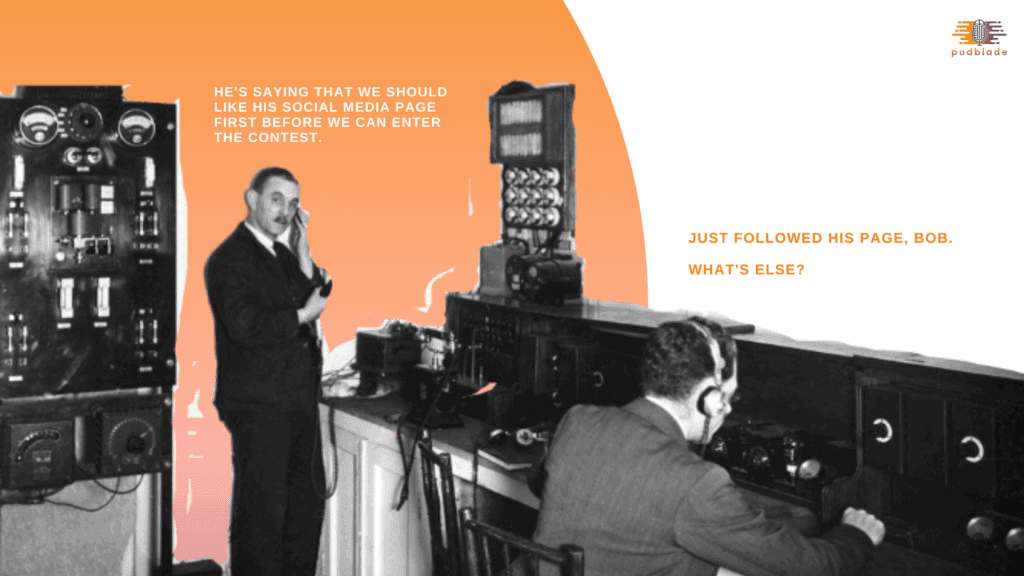 To be fair, yes, marketing videos are more engaging compared to podcasts – but it also requires a much higher production value.
I too create marketing videos, but I always found that podcasting is more practical in terms of getting my message across, and how I spend my advertising budget.
From my experience, in order for a marketing video to be competitive against its peers, it needs to be well produced, and you need to be comfortable in front of the camera as well.
Fall short on any of those two and you end up with an amateurish looking video – which can harm the reputation of your business (as well as yours).
Podcasts on the other hand are easier to produce, and costs a fraction of making a marketing video.
Again, I am not discounting the value of leveraging video marketing. So if you have the money to spend for it, by all means do so.
But if you're a start-up, or a one man company like many out there, then starting a podcast is definitely a HUGE must!
It's Feels More Personal – Thus Making It More Effective
Marketing emails, website sales pages, social media content and YouTube videos – all of them are meant to try and connect with their target audience.
And though each has their own merits, none can compete to the somewhat hypnotic effect of listening to a human voice explain things to you.
Yes, of course you can argue that a well produced video can have the same effect if you close your eyes. But if that's the case, why bother creating a video then, right?
You see, the human brain is programmed to be more reactive to the human voice, and sensitive to the emotions expressed in each word or phrase.
And this is why self help audiobooks were hugely popular, and very profitable, back in the 80's up to the 90's.
Regardless if a podcast is scripted or not, there's this feeling of familiarity every time you put on your headphones and listen to a podcast. It's as if the message on there was meant specifically for you, and nobody else.
And if not for anything else, I find listening as a welcome break from all the reading and watching we do online.
Creating A Podcast Gets Your Message Across To Huge Number Of People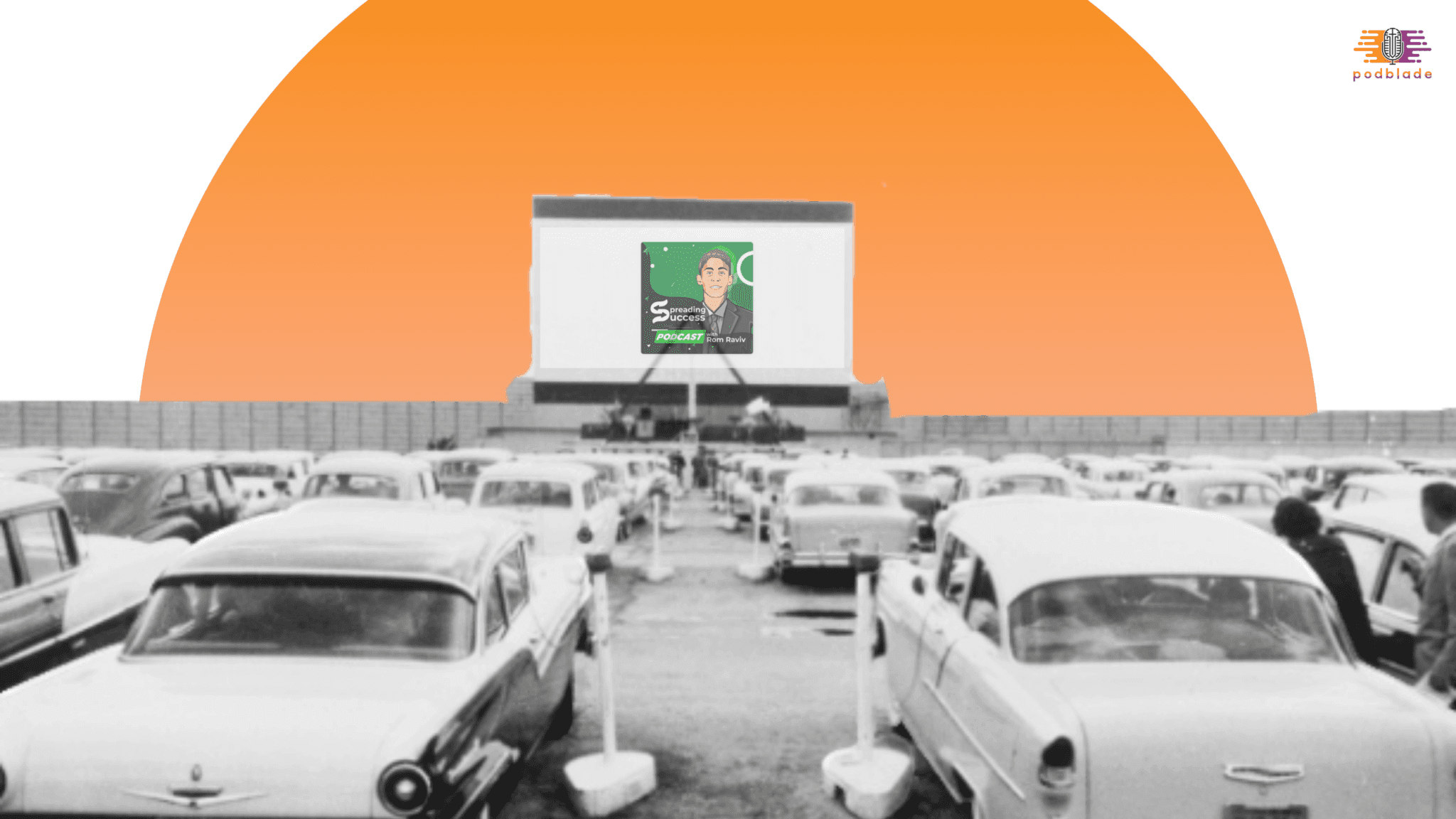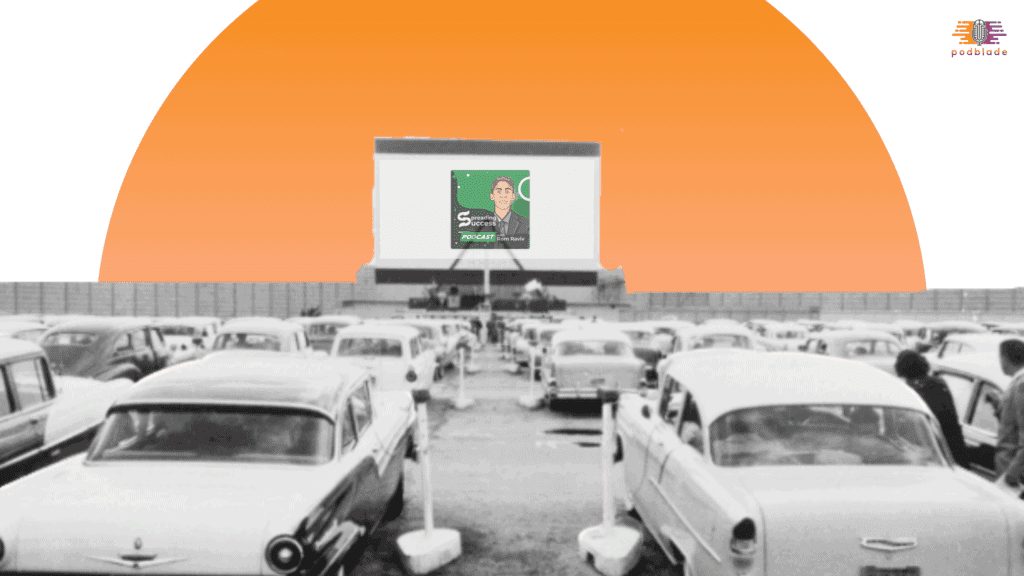 A
2018 Edison Research
report stated that the number of podcast listeners has doubled by almost half in the last 10 years.
If you're not familiar with Edison Research; they are a trusted name when it comes to conducting surveys for the purpose of understanding how a specific demographic thinks and react.
Their clients range from fortune 500 companies to the US government.
The report revealed that around 124 million Americans said that they have listened to a podcast, with 73 million saying that they listen at least once a month, and with 48 million saying that they listen to at least one podcast each week.
Furthermore, the report also stated that a listener sometimes consumes as much as seven podcast episodes per week.
There's also another survey where 63% out of 300,000 claimed to have purchased the product pitched to them.
Each Podcast Episode Is An SEO Tool
Podcast platforms are indexed by Google and appear on its search results. This makes each episode a potential backlink with high SEO value.
If you don't have the slightest idea of what SEO is, let me quickly break it down for you.
Let's say you typed in the phrase "how to make a podcast" on Google. Seconds after, you will then get a list of websites, right?
Now for a website to appear on that result, it should be highly related to the phrase you used on Google; and should have a lot of other sites linking to it as well.
The more links a website gets, the more authority it gets from Google towards a specific search term.
This means that if you upload to podcast directories; each podcast episode you make has the potential of creating tons of links pointing to your company's website.
This in turn increases the visibility of your company on the search results (for specific search terms) – increasing brand recall.
And what is so important about brand recall you ask?
Well, brand recall makes a company more trustworthy. And the more trustworthy a company becomes, the easier it is to sell its products or services.
It's Super Easy To Start One
By now I'm hoping that I was able to convince you as to why starting a podcast is good for your marketing and branding campaign.
And if your problem is how to make a podcast; don't worry as it's not as complicated as you might think.
In fact, all you need are:
A microphone
A place that's quiet to record in
A detailed outline of what you want to talk about
A recording software
Now if you're the type who's keen on getting your first podcast episode look and sound more professional; then we can help you with that as well.
We at Podblade provide a wide range of services designed to cater to podcasters like you.
As a company, we have years of first hand podcasting experience under our belt.
Podblade is able to provide you with professional services namely:
Audio Editing
Video Editing
Audiogram
Basic Show Notes
Audio Files Published
Video Files Published
YouTube Thumbnail
Quote Cards
Podcast Website
Podcast Hosting
Analytics Reports
Advanced Show Notes
Timestamps
Blog Featured Image
Publishing to WordPress
Each of those services does not only make your podcast look and sound more professional; it also enhances your branding and marketing campaign.
But then again, we also know that putting your trust in a company that's not familiar to you can be quite scary.
That is why I'm inviting you to try doing a Trial Episode with us, and see for yourself why we have more than 200 plus satisfied customers – with over 12 million episodes downloaded.


Anyway, I hope that this article about starting a podcast for your business has convinced you why it should be part of your branding and marketing campaign.
If you have anything to add to the article, please feel free to leave a comment down below.
As always, you be safe, and we'll talk again next time.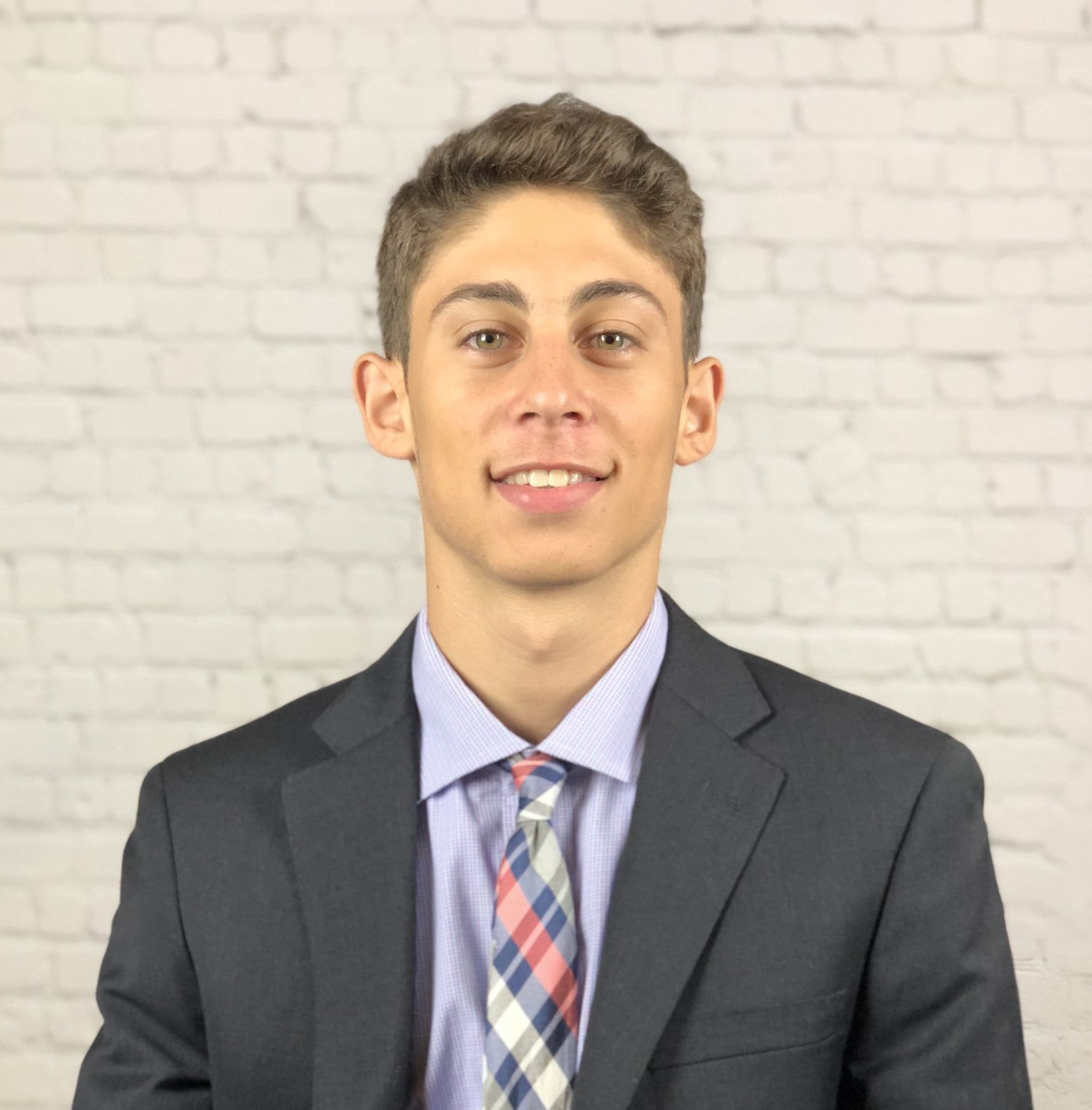 Rom is a podcasting specialist, ranking his show in the top 100 for all business podcasts in only his first 6 months since launching. He is also the co-founder of Podblade, creating an affordable yet professional editing solution for podcasters. When he isn't working, you can find him watching his favorite soccer team (Tottenham Hotspur) in action.