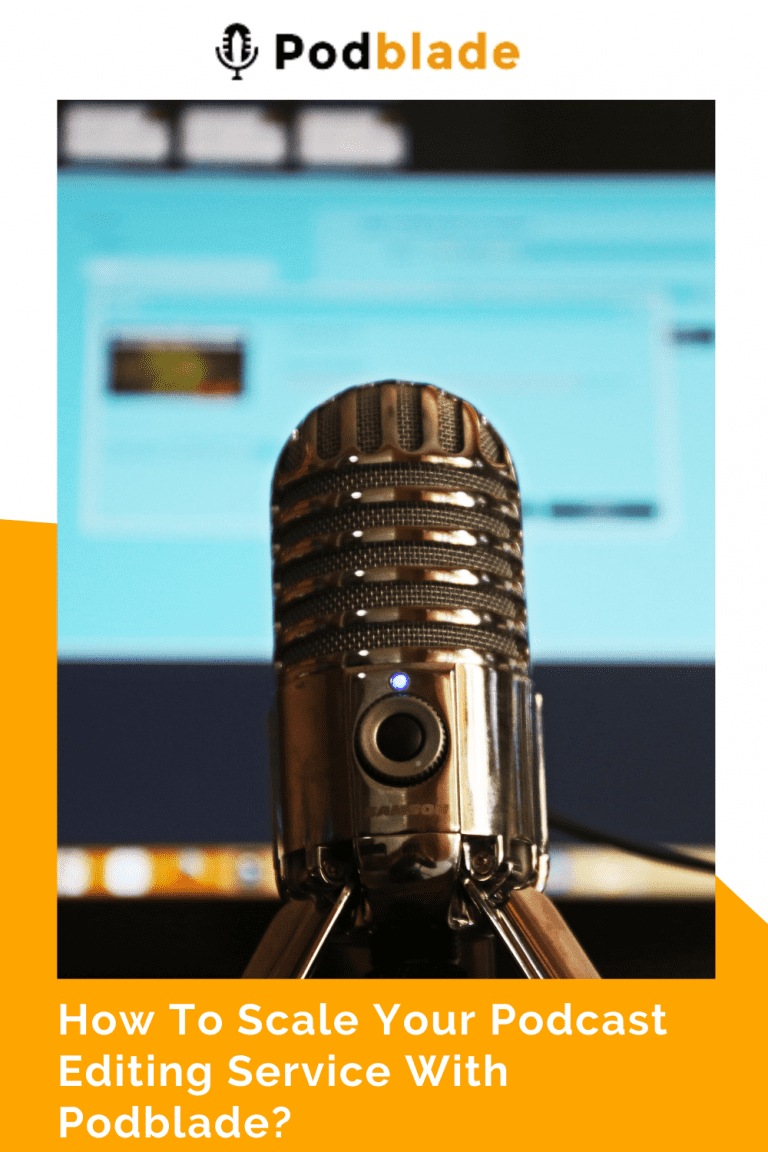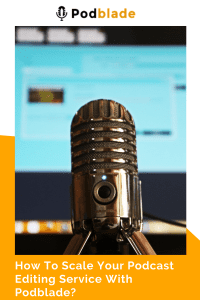 Growth and success are the ultimate goals of every business. And, we are sure that you want the same for your podcast editing service agency.
What if we fill you in with a secret that attaining this growth and scaling your podcast editing service is possible that too without putting in a lot of effort and work,
Yes, that is absolutely possible.
When you form a partnership with a white label podcast editing service provider like Podblade, you set yourself for success.
Read on to find out all the incredibly amazing ways in which Podblade can help your podcast editing business to reach new heights of success and growth.
Expand Your Service Offerings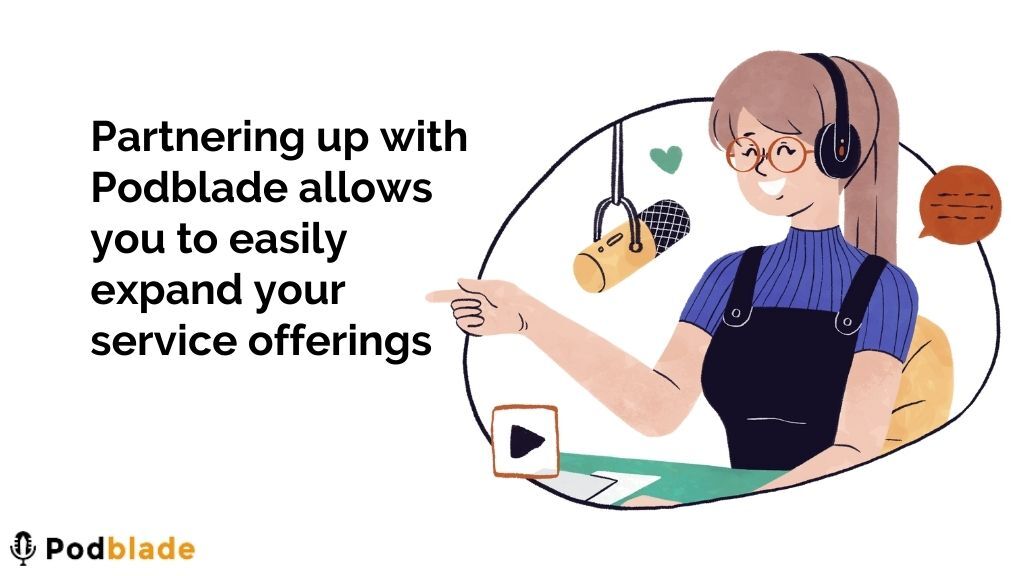 Whenever we talk about scaling a business, expanding your service offerings is the most obvious business growth strategy. But, when you are running a podcast editing agency, practicing this strategy is not a mean feat. Although there are many ways to expand service offerings in this field, workforce and production requirements may impede the plan of expansion.
When you get Podblade as your podcast editing partner, you don't have to worry a thing about catering to the production or hiring team to look after additional services. We have teams of writers, editors, audio engineers, and other professionals who act on your behalf to cater to the needs of your clients.
In addition to podcast editing service, you can also offer your clients social media and blog posts services and our team of experts will cater to these additional roles. Partnering up with Podblade allows you to easily expand your service offerings without stretching yourself too thin.
Improve Your Margins and Ensure Recurring Revenue
When your margins improve and you have strategies in place to ensure recurring revenue, your podcast editing business scale faster. But, it is also true that attaining both good margins as well as surety for recurrent revenue stream is quite a strenuous task.
The good news is that with Podblade it is no longer impossible!
At Podblade, we offer impressive and affordable reseller packages. You can make the most of these packages and resell them to your clients at 2 to 3 times more charges without increasing operational costs. This improves your profit margins big time, increases your revenue, and scale your podcast editing service business faster.
Also, Podblade has mechanisms in place that ensure that we deliver the top-notch quality of work to every client, every time. This consistency of great quality work keeps your clients coming back to you, which in turn ensures recurrent revenue.
In short, good profit margins and surety of a steady revenue stream gives you confidence and you take bold steps to grow your podcast editing service agency faster and better.
Want to reap these benefits and more by forming a partnership with Podblade? Get in touch and get to know detailed information about our services and how we can help your podcast editing business scale fast.
Get An Effective And Efficient System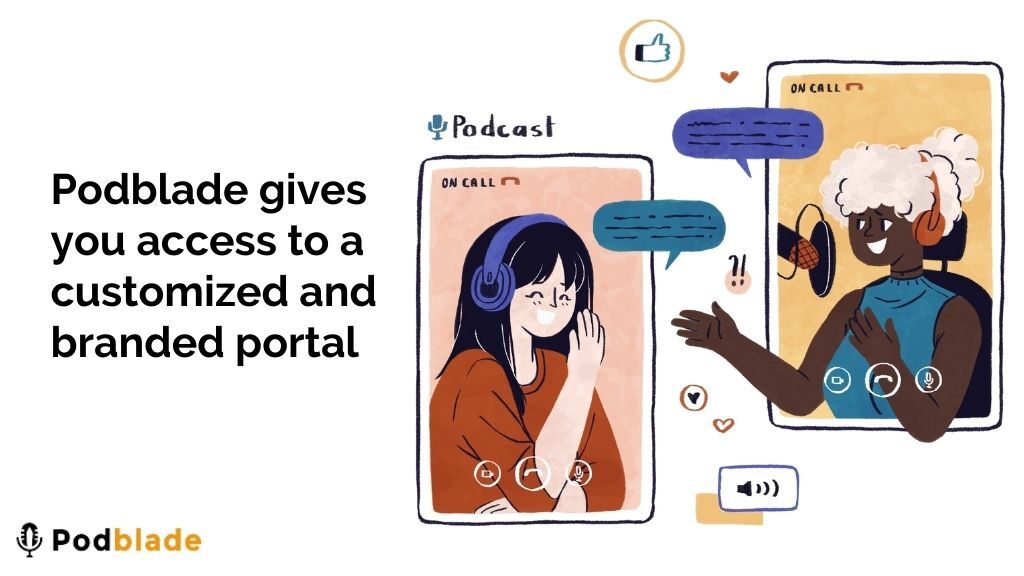 Truth be told, when you think about scaling your podcast editing services, you need effective and efficient work processes and a well-defined system in place.
Now, the big question is what is n effective and efficient system?
Well simply put, an effective system is a mechanism that controls and manages all your workflow processes; plus, it should be flexible enough to adapt to new and additional changes.
For instance, allying with Podblade gives you access to a customized and branded portal, and all communication, exchange of work and file sharing and every sort of communication with your clients take place through this portal. This portal keeps all the things in one place, managed, and sorted. Also, the portal is designed in such a way that it does not matter how many clients you add, it can follow the same pattern and continue to do its job.
This simply means that you no longer need to keep a track of that email thread with a particular client or keep on looking for a particular file that your client has shared. With Podblade's branded portal, you can save all the time and hassle that you otherwise spend on communication and managing various aspects of it in one way or the other. Instead, you can use this time to devise effective growth strategies for your podcast editing service and take your podcast agency to next level of success.
Eliminate Production Department Altogether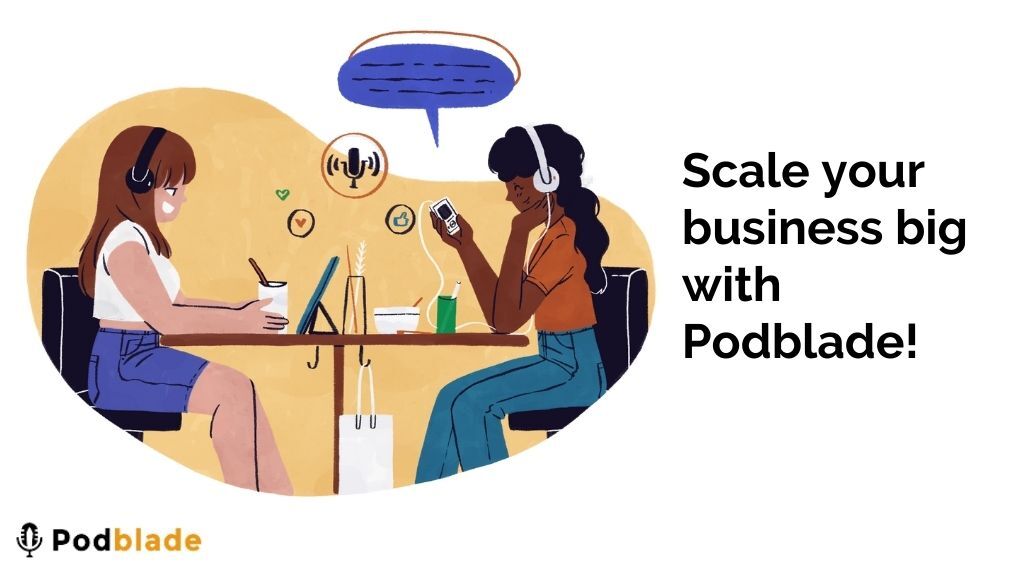 On one hand, we are talking about scaling your podcast editing service; on the other hand, we are mentioning forgetting about the bottleneck of the production department.
Is it even possible? You must be thinking!
A conventional business mindset may trigger you to think that you need to have a robust, responsive, and adaptive operational department to cater to the growing demands of your business. But, that is not entirely true when you opt for the innovative and modern approach to partner up with a white label podcast editing service provider like Podblade.
Getting on board with Podblade allows you to eliminate the production department. Yes, that's right!
Telling a podcast editing service provider that you don't need to have a production department is nothing but a sigh of relief. You don't need to have an army of editors, systems, and processes in place to offer your podcast editing service to your clients. Every task of every client is managed by Podblade's team of professionals that too with supreme quality and less turnaround time, allowing you to scale your business big without the bottleneck of production.
Wrapping Up!
These are some of the amazing ways in which Podblade can help your podcast editing service agency to grow faster. However, these benefits are not the only ones, there are many other benefits and unexpected benefits that you can reap by forming a partnership with Podblade.
Intrigued enough to know about us? Schedule a discovery call with our team and they will be delighted to tell you more ways in which Podblade can help your podcast editing business.
Enjoyed this read? Do check out our other blog posts covering various operational, branding, and business aspects of podcasts.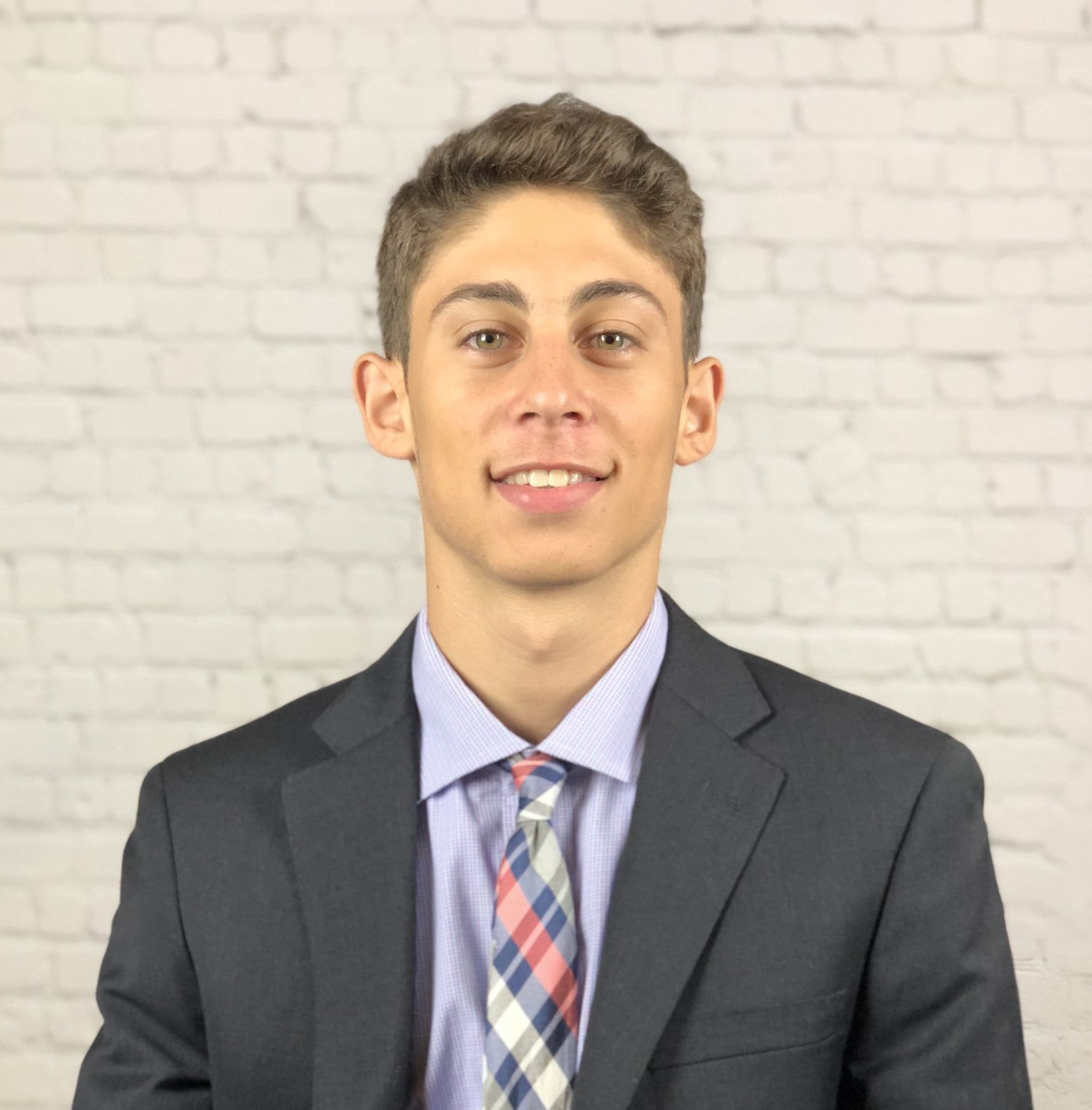 Rom is a podcasting specialist, ranking his show in the top 100 for all business podcasts in only his first 6 months since launching. He is also the co-founder of Podblade, creating an affordable yet professional editing solution for podcasters. When he isn't working, you can find him watching his favorite soccer team (Tottenham Hotspur) in action.