Most people are familiar with Skype, but not many are familiar when it comes to recording Skype calls.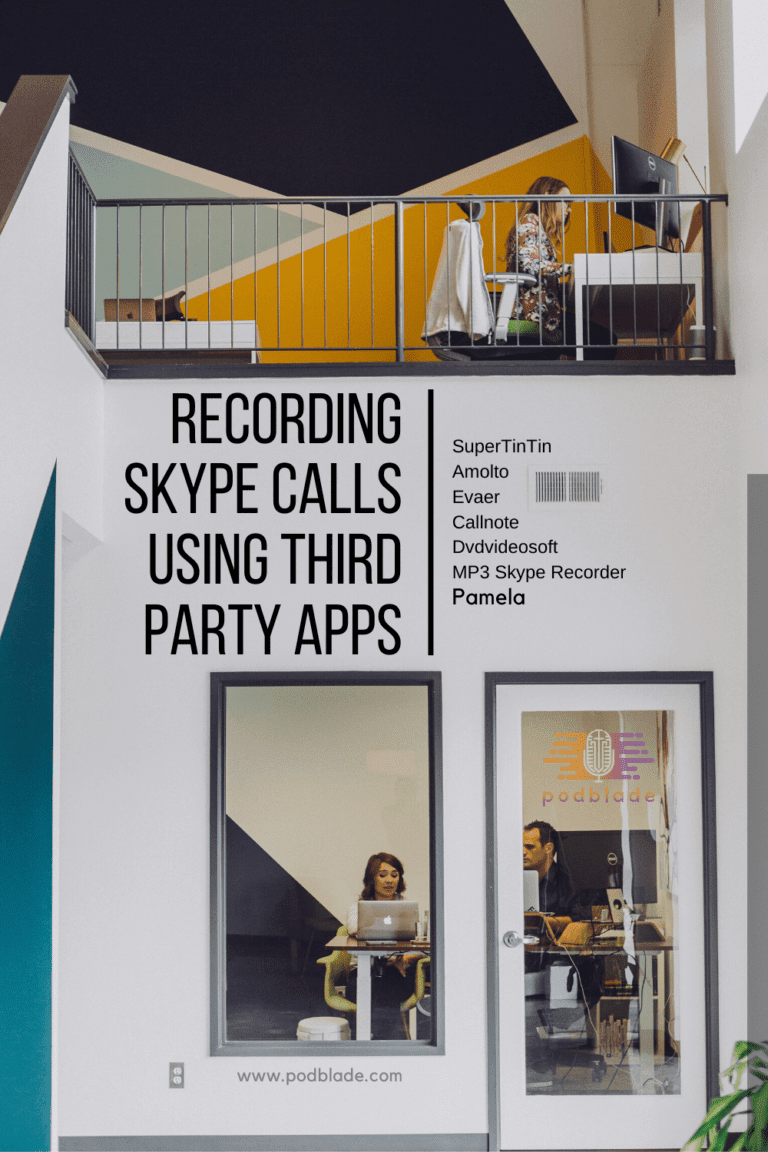 Now why is that?
Well, I can't speak for all, but I do believe that it has to do with how most people use Skype as a communication platform.
For the regular person, Skype is nothing more than just another messaging tool like Facebook Messenger or WhatsApp. But for business people and organizations, Skype has always been considered an important communication tool.
So with COVID-19 forcing physical businesses to jump into the virtual space, it highlighted the use, and operation, of a stable communication platform like Skype.
In this article, we will go through all the aspects of how you can record Skype calls, be it for work documentation or podcasting.
Why Can't You Record Your Skype Call?
For casual Skype users, or for those who have just recently started working from home and using the platform, it may come as a surprise that you can't record your Skype calls.
Actually, there are two types of Skype. One is a consumer version, and the other is Skype for Business.
Now I wont get into what the consumer Skype is, and will just focus on what Skype for Business offers, which are:
Better admin control and permission levels
Office 365 and Outlook Integration
Up to 250 users per conference call – compared to 50 for the consumer version
Ability to record calls
So with that said, keep in mind that "ONLY" Skype for Business users will be able to record calls.
Don't worry though as there is a workaround to that – which I'll teach you later in the article.
Now if you're one of those premium Skype users, I believe this next section is the main reason why you clicked on our link.
Recording Skype Calls From Start To Finish…Legally!
"Legally"?! Don't worry as this will make perfect sense later on.
Anyway, this is all you need to do to record Skype calls.
Make a Skype call like you normally would.
For Mac or PC users, click on the "three dots" found at the bottom right part of your Skype window and click "Start Recording". For mobile users, just tap the "start recording" button".
NOTE: Skype will immediately start recording and informal participants that the call is being recorded.
To end the recording, you can either click the "Stop Recording" button, or just end the call.
Where Are Skype Recordings Saved?
Though you may see a Skype folder in your computer, Skype "stores" all recordings in the cloud.
Once a recording is completed, it will then appear as a clickable file on your chat history.
Keep in mind that Skype will only allow users to download said files for 30 days after its creation.
How To Retrieve Skype Recordings?
NOTE: You need to make sure that you have downloaded the recording you wish to retrieve.
You can quickly retrieve any Skype recording you downloaded by going to "Videos" and then clicking on "Lync Recordings".
How To Change Default Skype Download Folder
If you want to create a custom folder and redirect all Skype downloads to it, here's what you need to do.
Open the Recording Manager. From the main Skype for Business window, click the tools menu and select Recording Manager.
Using your "Skype for Business window", open "Recording Manager"
Click on "Browse"
Find or "Create" a folder where you want to save the downloaded recordings
Click "OK"
Now that the "legal" part of recording a Skype call is done, here's where the somewhat "illegal" part comes in.
Recording Skype Calls Using Third Party Apps
Well, there's technically nothing illegal about using third party apps to record a Skype call. That is until you fail to inform the person(s) you're talking to that you are recording the call.
"How to record Skype calls without the other person knowing" is a question that typically pops up in almost all conversation related to recording Skype calls.
Now since none of us here at Podblade are lawyers – though we sometimes like to imagine that we are – here's a quote from an article posted on piccololawoffices.com about the issue.
Also take note that though the quote is stating a Nevada law, it doesn't take a genius to know that recording someone without their permission is highly illegal.
"Nevada law prohibits a person from "intercepting" or recording any communication that occurs through the use of wires unless all parties consent to the recording. (See also here). A wire communication includes a telephone and likely anything through the Internet, such as Skype, FaceTime, and other apps or programs used to speak with another person. Any recordings made without consent will not be admissible in court and the person recording the conversation could be prosecuted for committing a felony."
Now since the technicalities regarding this may vary from state to state, we highly suggest that you consult someone with first hand knowledge about this. Or better yet, just make sure you ask verbal permission before you start recording.
With that out of the way, let's get to the third party apps, shall we?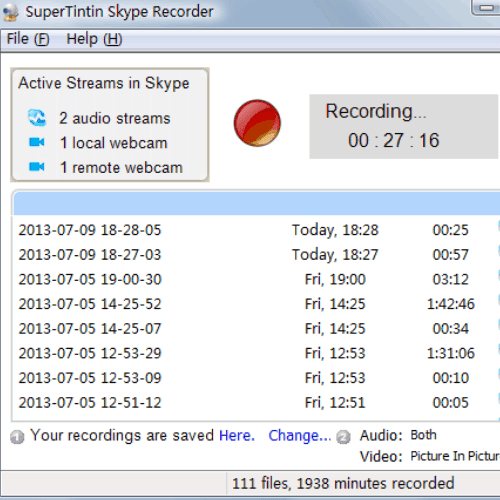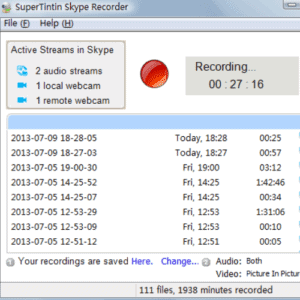 SuperTinTin is one of the more well known Skype recording apps for Windows users. It's quite easy to use, can record good quality audio and video and records both sides of a Skype call.
If there was really a downside to SuperTinTin, it would have to be it's lack of added features.
But then again, if it's a Skype call recorder you want, then that's exactly what you get with this.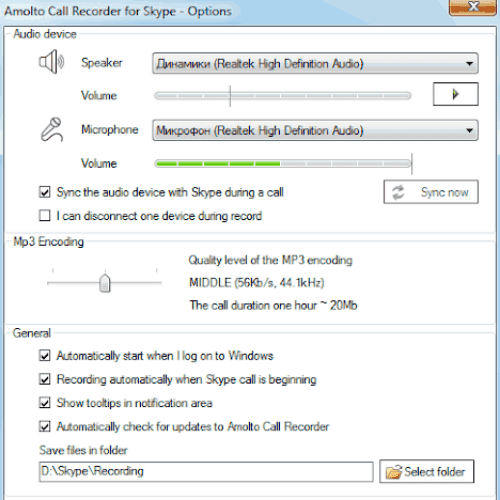 The user interface may look cumbersome, but it certainly makes up in features.
Amolto allows you to adjust attributes like video brightness on the fly, making for a much clearer Skype call recording, and even has a history log. This is why podcasters love this nifty little recording app.
But of course, when something is too good to be true, it usually is.
If you want to record Skype video calls, then you need to use its premium version. And even with just mere audio recordings, its free version is somewhat limited and somewhat forces you to pay for added features.
But hey, nice things come at a price, right?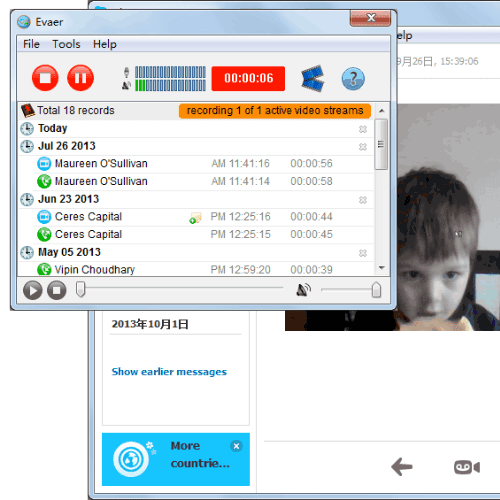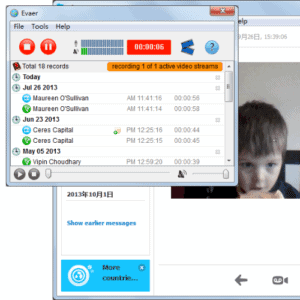 Evaer is a Windows based Skype recorder that boasts of recording high quality audio and video recordings.
With its easy to understand user interface, Evaer is considered by many podcasters as their go to Skype recorder for quite some time now.
Even first time podcasters won't have any problem operating it compared to its peers.
The biggest downside though is the free Evaer users are only allowed 5 minutes worth of recording time.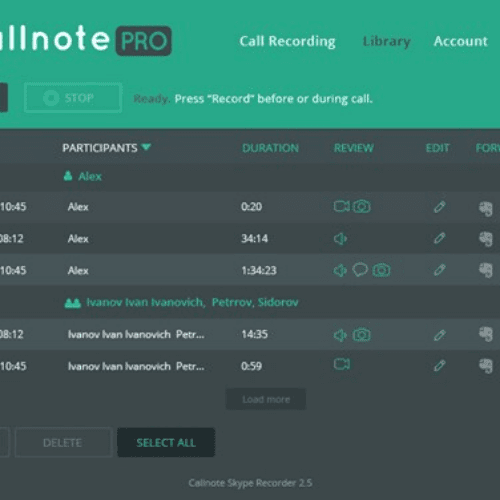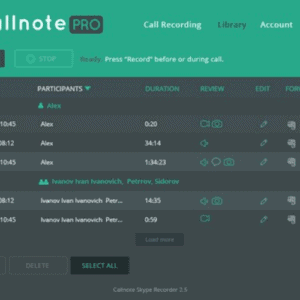 Callnote's claim to fame is its ability to record Webex conferences and upload high quality recorded Skype calls straight to YouTube. It even has a Facebook integration feature!
Simple yet powerful, and with an easy to navigate user interface makes Callnote one of the most used third party Skype video and audio recording tools today.
It is even compatible with older Windows OS like Win 7, Win 8, Win XP and even Vista.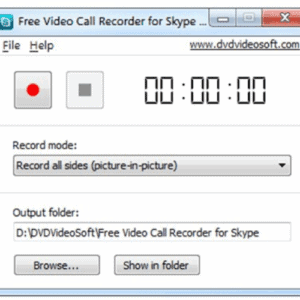 Dvdvideosoft is a completely free Skype recording tool that carries a strong punch.
Best suited for recording Skype video calls, Dvdvideosoft provides seamless recording without forcing you to go premium.
Its video files are saved as WMV while its audio files are saved as MP3.
If there was a downside to this app, it would be that you have to manually indicate where you want to save the file each time.
Aside from that, you really complain that much for a Skype recording app that is completely free.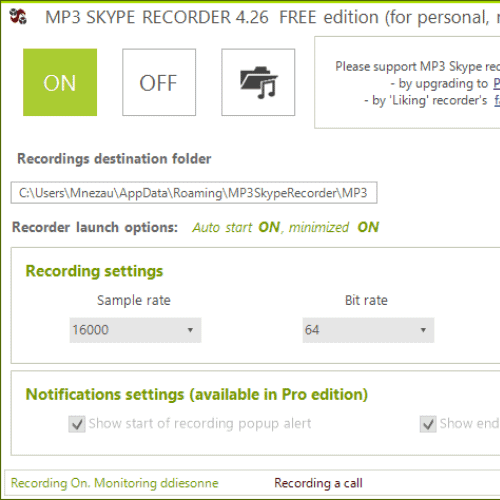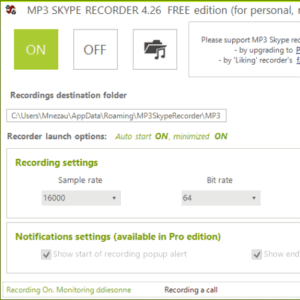 If you want a plug and play type of Skype recorder and not worry about OS compatibility issues, then MP3 Skype recorder is the way to go.
The app is completely compatible with all Windows OS, so it's practically usable right after you download it.
Though it can only record audio, the recordings are of high quality and can be saved as WMA, WAV, MP3, and OGG formats.
The only downside, if you consider it as one, is the number of ads shown on the app itself. But then again, you are able to minimize it while recording, so it's not really that big of a deal.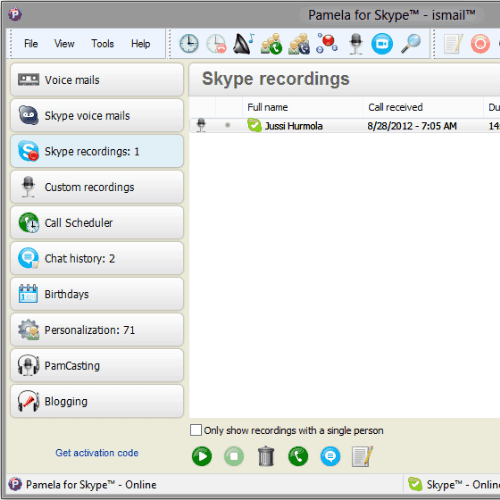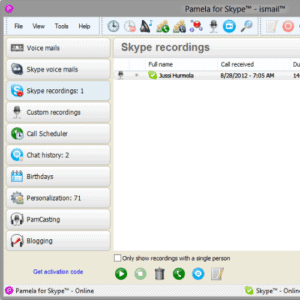 If you want a professional Skype recording software, then you might want to check out Pamela.
Pamela comes in four separate versions: Basic, Call Recorder, Professional and Business – each with its own price tag.
For years, Pamela has been the go to Skype recording tool for professional organizations. And it still is one of the top choices till now.
Pamela has the ability to record high quality audio and video.
One big downside though is that "Basic" users are only given 15 minutes worth of recording time. This forces others to go for its premium versions – which are a bit pricey.
Conclusion
Regardless if you're a business owner that wants to document every interaction you have with your team, or a podcaster using Skype to interview guests, the recording tool doesn't really matter – the content does.
Anyway, I hope that this article has helped you understand how to record Skype calls, and what tools to use.
If you have anything to add to the article, please don't hesitate to share your thoughts on the comment section below.
And if you are a podcaster looking for a way to better streamline your production process, click on the banner below and schedule a FREE consultation session.


As always, stay safe, and we'll talk again next time.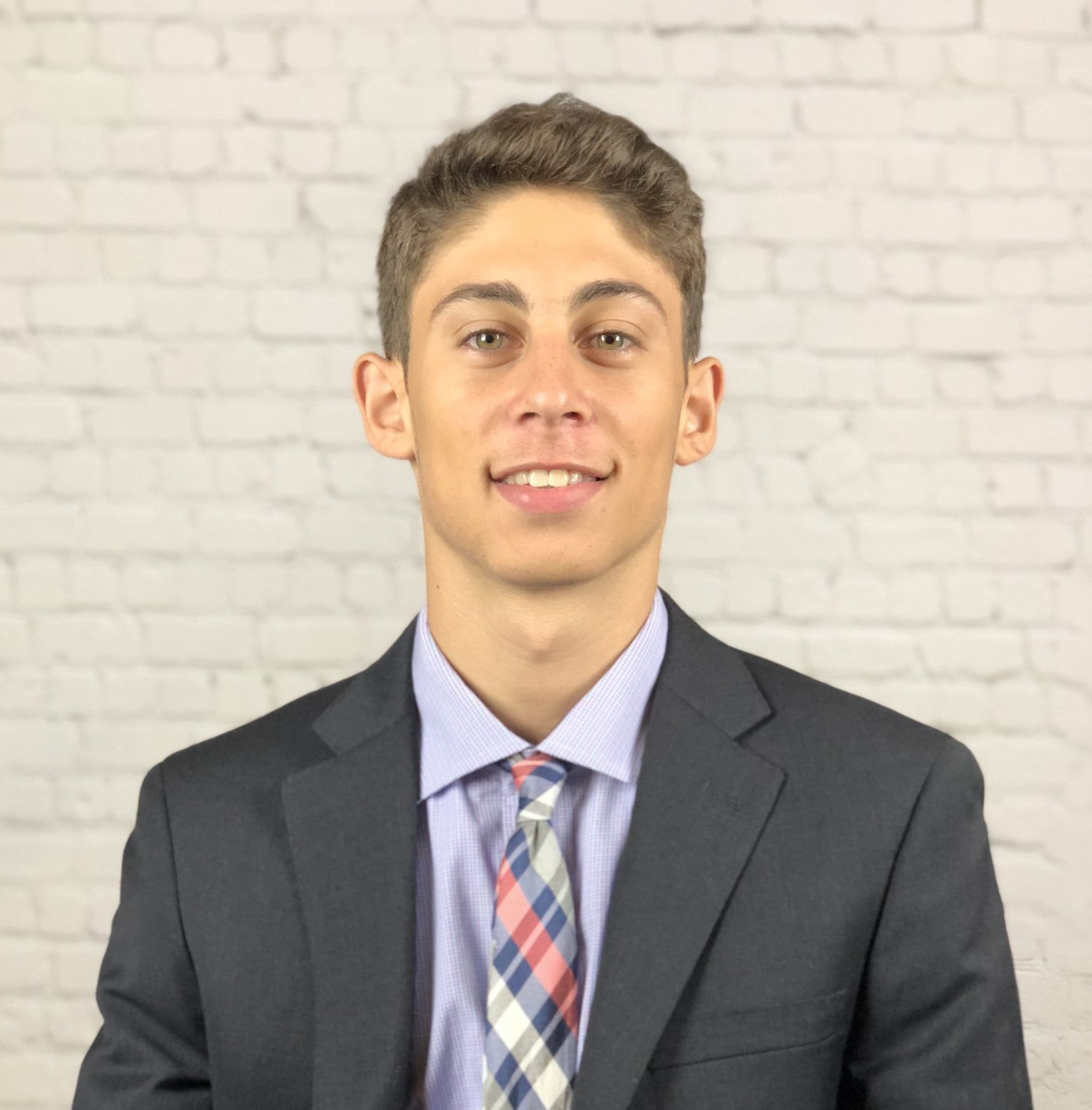 Rom is a podcasting specialist, ranking his show in the top 100 for all business podcasts in only his first 6 months since launching. He is also the co-founder of Podblade, creating an affordable yet professional editing solution for podcasters. When he isn't working, you can find him watching his favorite soccer team (Tottenham Hotspur) in action.