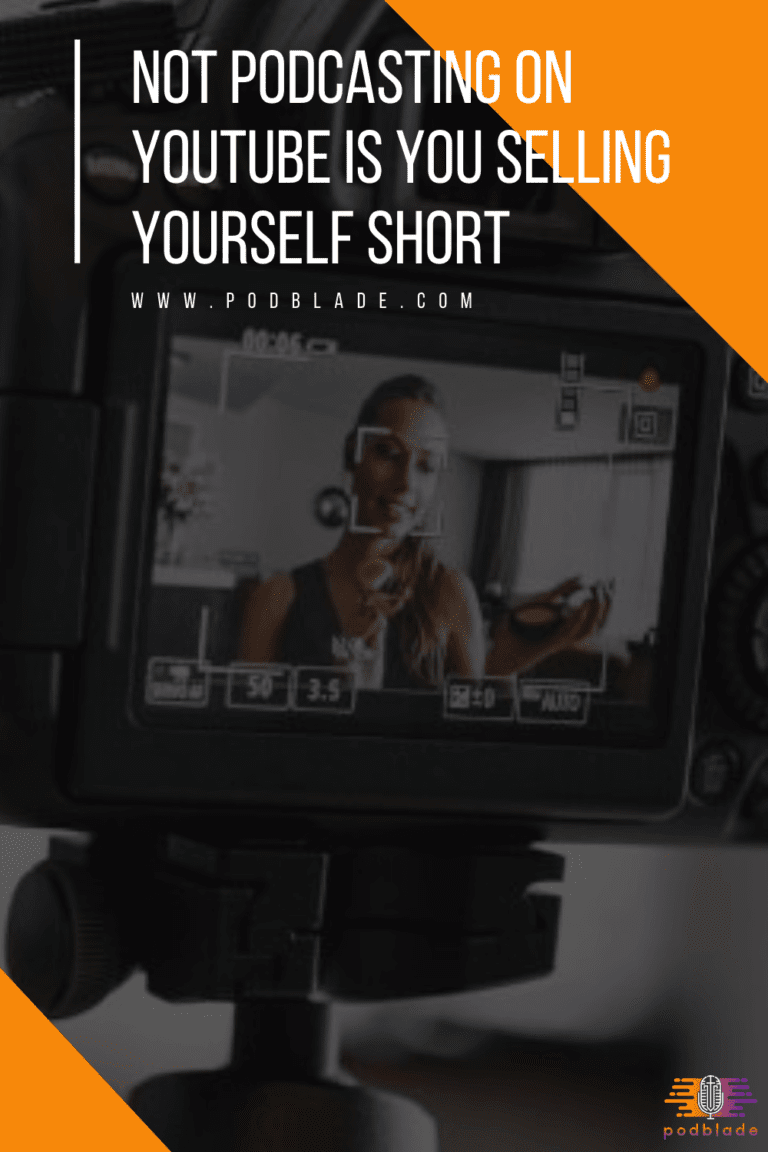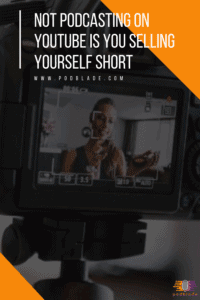 Is podcasting on YouTube something you have thought of?
Though YouTube is primarily a video sharing platform, it is also the biggest search engine for audio-related work. The fact that both record companies and artists leverage the platform is a testament to this.
Add to that, YouTube also has a monetization component to it which has seen many creators create a lucrative business model around it.
And that is besides the fact that the platform plays hosts to millions of users each day.
So yeah, YouTube is indeed a great platform to expand your podcast's reach, get more listeners, and even earn a good amount of money at the same time.
In this article, we will talk about ways of how you can do podcasting on YouTube; and exploit the platform to your advantage.
Podcasting On YouTube: Converting Audio Files To Video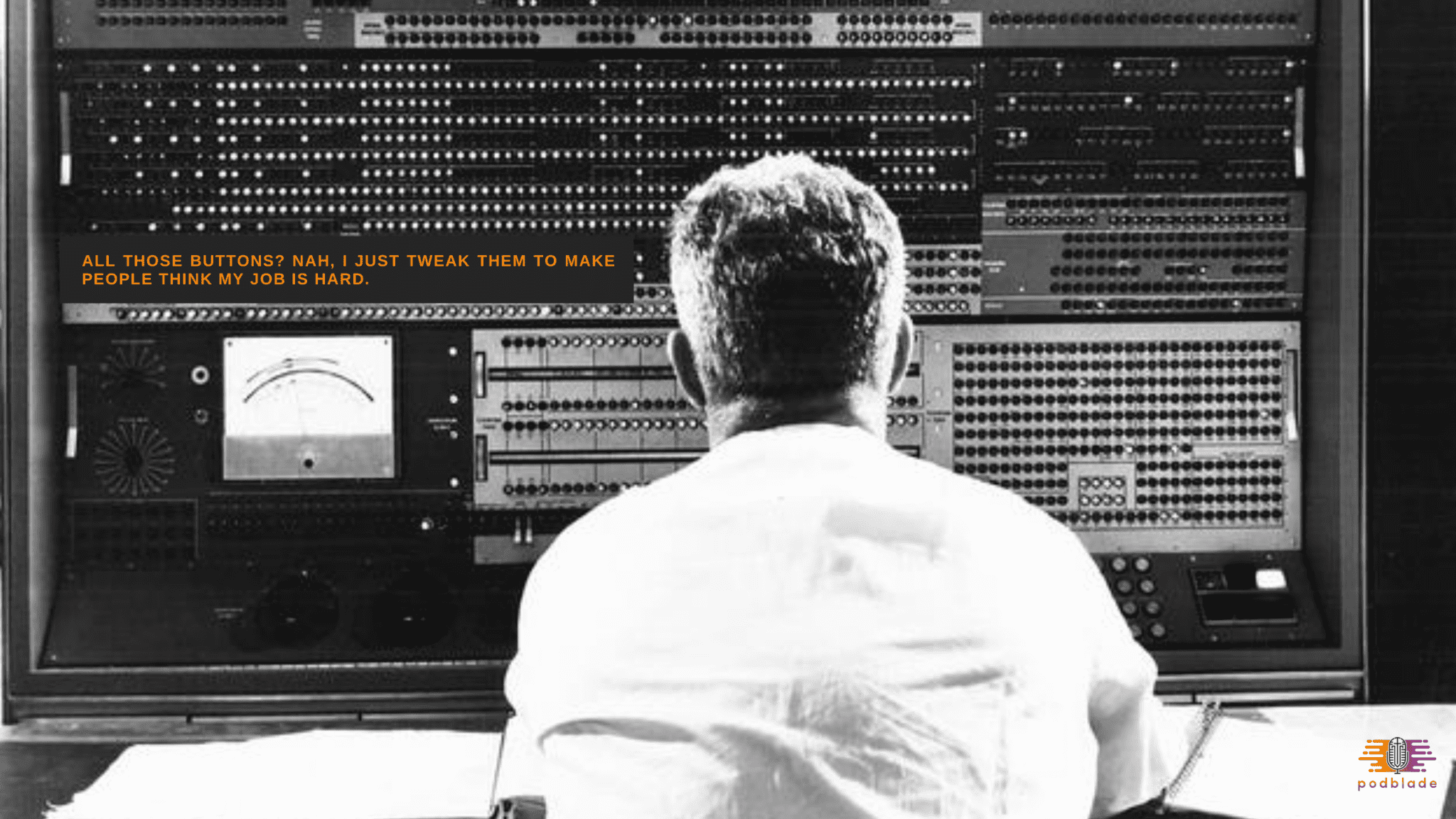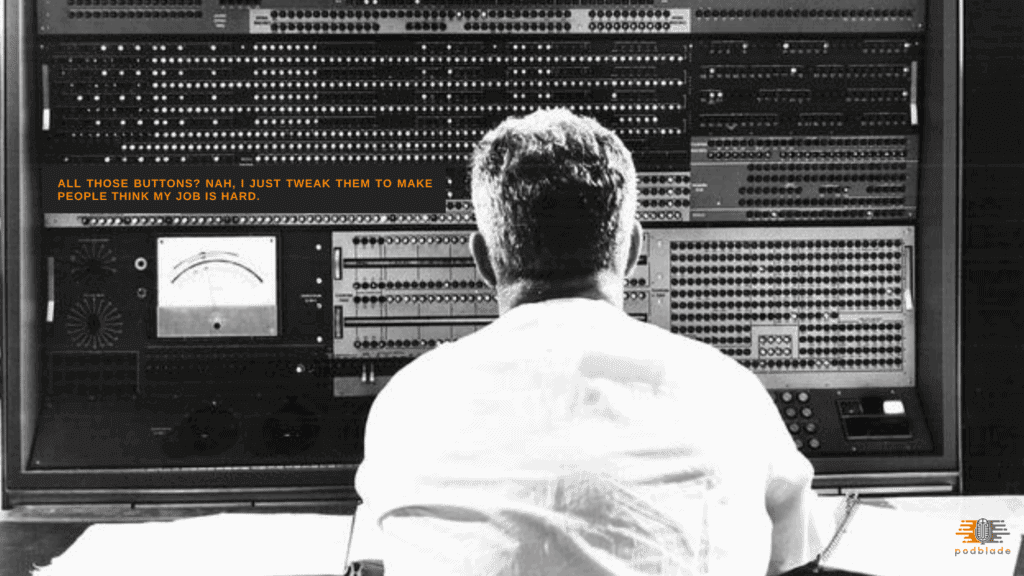 The first thing you need to do is to come up with a background image.
The easiest way would be to create a photo using applicants like Canva. The platform already has ready templates for YouTube, so all you need to do is find/use the right image.
In terms of dimensions, your image should be set at 2560x2240px, as this is the recommended dimension for YouTube.
The next thing you need to do is convert the audio file of your podcast to video using the background image you created.
You need not have fancy software for this. Making use of Window's Movie Maker is more than enough for you to create this process.
This is how you do it.
Open Windows Movie Maker and add either click on the "Add Videos or Photos" option, or drag the file of the photo you want to use to the left part of the WMM screen.
Click on the "Add Videos or Photos" option, or drag the MP3 file of your podcast to the left part of the WMM screen.
Next, go to "Projects" and then click the "Fit to music" option. WMM will automatically fill the image right to the end of the audio file.
Add in effects by clicking on the "Animation" of "Visual Effects" option.
To add text, go to "Home" and then click on "captions". To put captions on specific parts of the video, drag the "slider" through the location you want to put a caption on and then click the "caption" button.
Once you're happy with everything, go to "File" choose "Save Movie" from the drop-down menu and then click on "Recommended for this project".
Create a filename for your file and click Save.
If you want more editing freedom though, you can go and use Headliner.
If you release just one podcast per week, then their free version is more than enough for your needs.
Podcasting On YouTube: Using Your Webcam
Yes, you're right. This is pretty much close to the realm of vlogging rather than podcasting.
And yes, I also know for a fact that not anyone is comfortable showing their face to complete strangers around the world.
But then again, that is the reality of the industry we're in today.
The platform is there, its huge, and those that take advantage of it has a huge advantage over those that don't.
If you are really uncomfortable with the idea of showing your face though, don't worry. I have a quick fix for that later.
Anyway, getting set-up for podcasting on YouTube is easy.
All you need to do is plug the microphone your use for podcasting into your computer, and open your computer's webcam.
You can then use applications like QuickTime or Zoom to record everything.
Make sure though that your computer is picking up your podcasting microphone rather than the built-in mic before recording.
When it comes to the actual recording process itself; you can choose to either do it in a single go or do it by sections.
I prefer doing it by sections and then just stitch it all together using a third party application.
You can you Lightworks for trimming and editing these sections. It also comes with video and audio effects if you want to play around with things.
Now going back to the issue of not being comfortable showing your face, you can opt to go with just showing your hands.
Many YouTubers use this option, and it is pretty effective if you ask me.
Even with just hand gestures, you are able to easily convey emotions to your audience.
My suggestion is to somewhat exaggerate these hand gestures to make things less dull.
Also, make sure that you create a well lit and aesthetically pleasing table to record your hand gestures in.
Provide accents like books, a coffee mug, and even a notebook that you can use to write important talking points in.
Podcasting On YouTube: Creating A Studio Style Recording
Does your home have a great view, or maybe a section that is aesthetically pleasing, then you might want to create studio-style podcast recording.
Now you don't really need an elaborate set-up to achieve this. A good quality smartphone with an attached mic can do the trick. Though you might need a good tripod to keep things steady and avoid shakes.
As per your background; all you need is a decent looking section of your home.
Your backdrop could be some bookshelves or an aesthetically pleasing wall.
You don't need a huge space as well as you only need to ensure that you are in the frame.
Opting for this approach means that recording an episode will be just a one go take.
And though this means that you no longer need to do post-editing, you need to have a script with you to ensure that the flow of the entire episode is smooth.
If you need help in creating a script, go read our article about Podcast Script Writing Tips.
Podcasting On YouTube: Capturing Remote Guests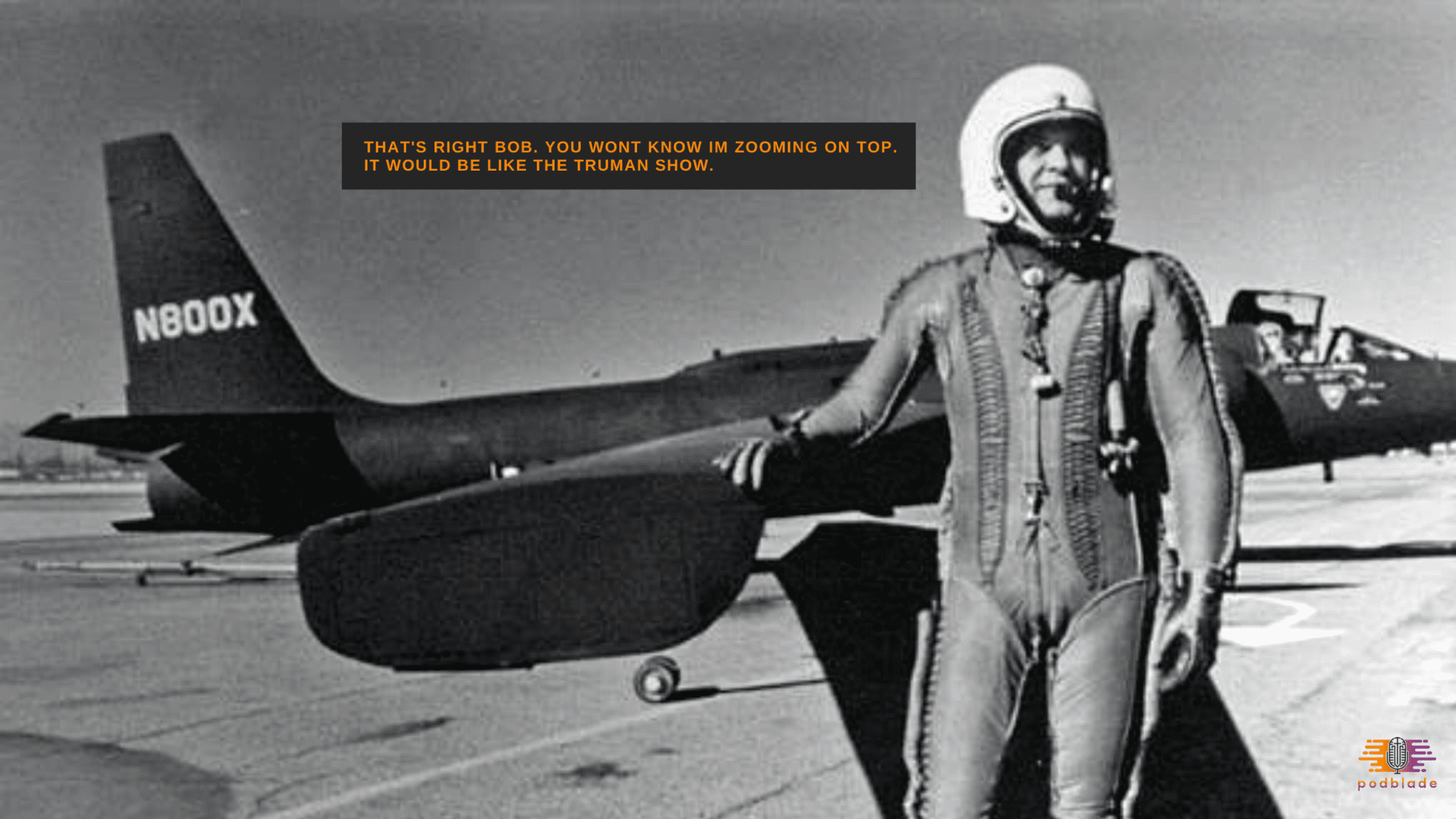 Now if you usually have guests on your podcast, then you might want to use applications like Zoom or SquadCast for podcasting on youtube.
Said applications will not only capture audio and video but also create a split-screen recording of the interview; which for me mimics how mainstream news channels present their interviews.
Just like the tip before this, it's all done using a single take. So like what I suggested earlier, make sure to read our blog post about it.
A few suggestions if you decide to go with this option.
Be mindful of your background, and that of your guest as well.
Since you will be dealing with visual stimulation, both you and your guest's background should be free of any distractions if possible.
So before you start recording, ask your guests if he/she is able to find a background that either looks good, or free of any visual distractions.
Also, make sure that your guest's face is in focus. This means that he/she should at least have a light facing her, or is in a room with ample lighting. Plus, make sure that there isn't any bright light behind your guest, or he/she will just come out as a silhouette.
Also, make sure that your guest's microphone level is audible.
Of course, all of this can be easily addressed by taking the time to create a mock call before the actual recording.
Now if you are still on the fence as to how rewarding and effective podcasting in YouTube is,
Here Are A Few YouTube Statistics
YouTube has a total of 2 Billion logged in users per month.
81% of 15 to 25-year-olds in the U.S. use the platform.
Almost 15% of its traffic comes from the U.S.
Platform users upload 500 hours of video each day.
Each YouTube visitor spends at least 11 minutes and 24 seconds each day.
70% of what people watch on YouTube were suggested by their algorithm
Over 70% of YouTube views are on a mobile gadget.
YouTube is the second most preferred platform for watching video on TV screens among 18 to 34-year-olds
73% of adults in the U.S. use YouTube.
When choosing what to watch, whether a video relates to a viewer's interests is 3x more important to people than whether it has a famous actor.
Watch time for videos on "which product to buy" doubled between 2017 and 2018.
70% more YouTube users are engaging with creators and channels.
So as you can see, YouTube is not just another platform for podcast.
And as the statistics show, it is "THE" platform for podcasting – even if its a video platform.
Regardless of how mainstream or obscure your podcast topic may be, your audience is definitely on YouTube waiting for you to engage them.
*The statistics mentioned above came from a blog post on hootsuite.com.
So, what do you think of the article?
Is it enough to convince you to start syndicating your podcasts on YouTube?
And if you have been podcasting on YouTube for quite some time now, how's it going for you?
Do you mind sharing your experiences in the comment section below with others?
Anyway, if you need help in streamlining your branding and marketing campaigns, be it for YouTube and other platforms, we are more than happy to give you our advice on it.
Schedule a FREE consultation call with us and let's brainstorm how to make your campaign more effective.


As always, you stay safe, and we'll talk again next time.
">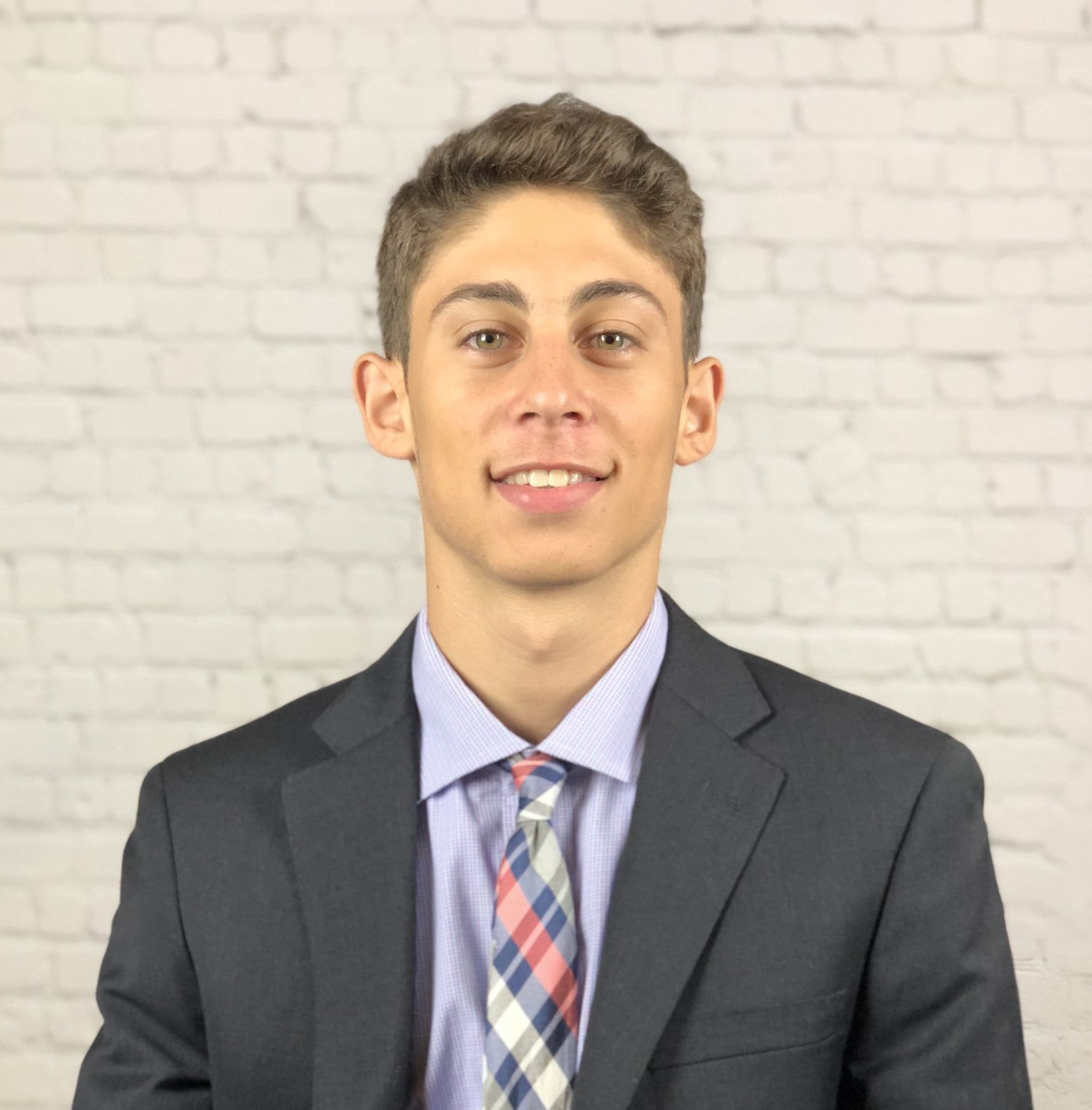 Rom is a podcasting specialist, ranking his show in the top 100 for all business podcasts in only his first 6 months since launching. He is also the co-founder of Podblade, creating an affordable yet professional editing solution for podcasters. When he isn't working, you can find him watching his favorite soccer team (Tottenham Hotspur) in action.