For many, podcast seo tips are something they don't bother with since the argument is that the medium is audio.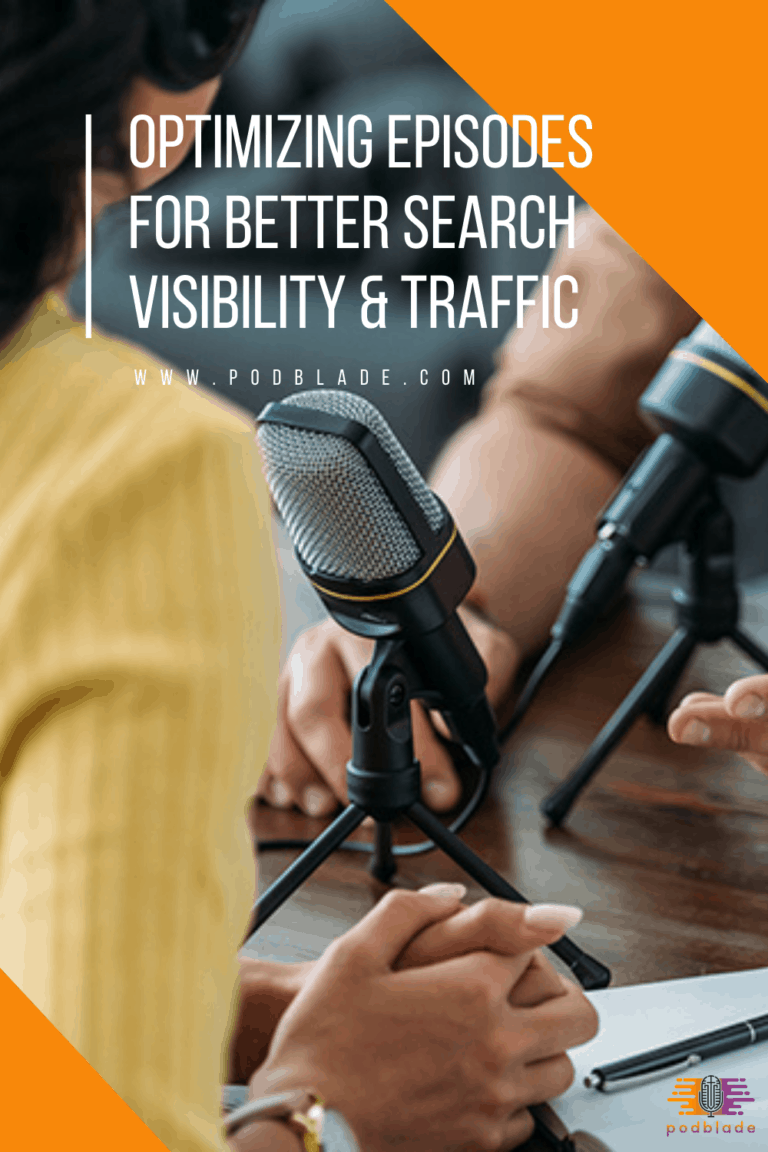 Though yes, audio is not something Google shows on its search results (for now) that doesn't mean that other aspects of your podcast like the title and description sections can't be optimized.
Yes, you can optimize those two to make your podcast episode more visible on the search results.
Now we do understand that not everyone is aware of SEO and how it works. To be honest, we ourselves didn't bother with it as well when we were starting out.
But the more we got deeper into podcasting, the more we understood how search engines worked.
And one thing we realize is that, being visible on the search results is as important as creating an engaging, informative, well-produced podcast episode.
So, shall we begin?
What Is SEO And How Does It Affect You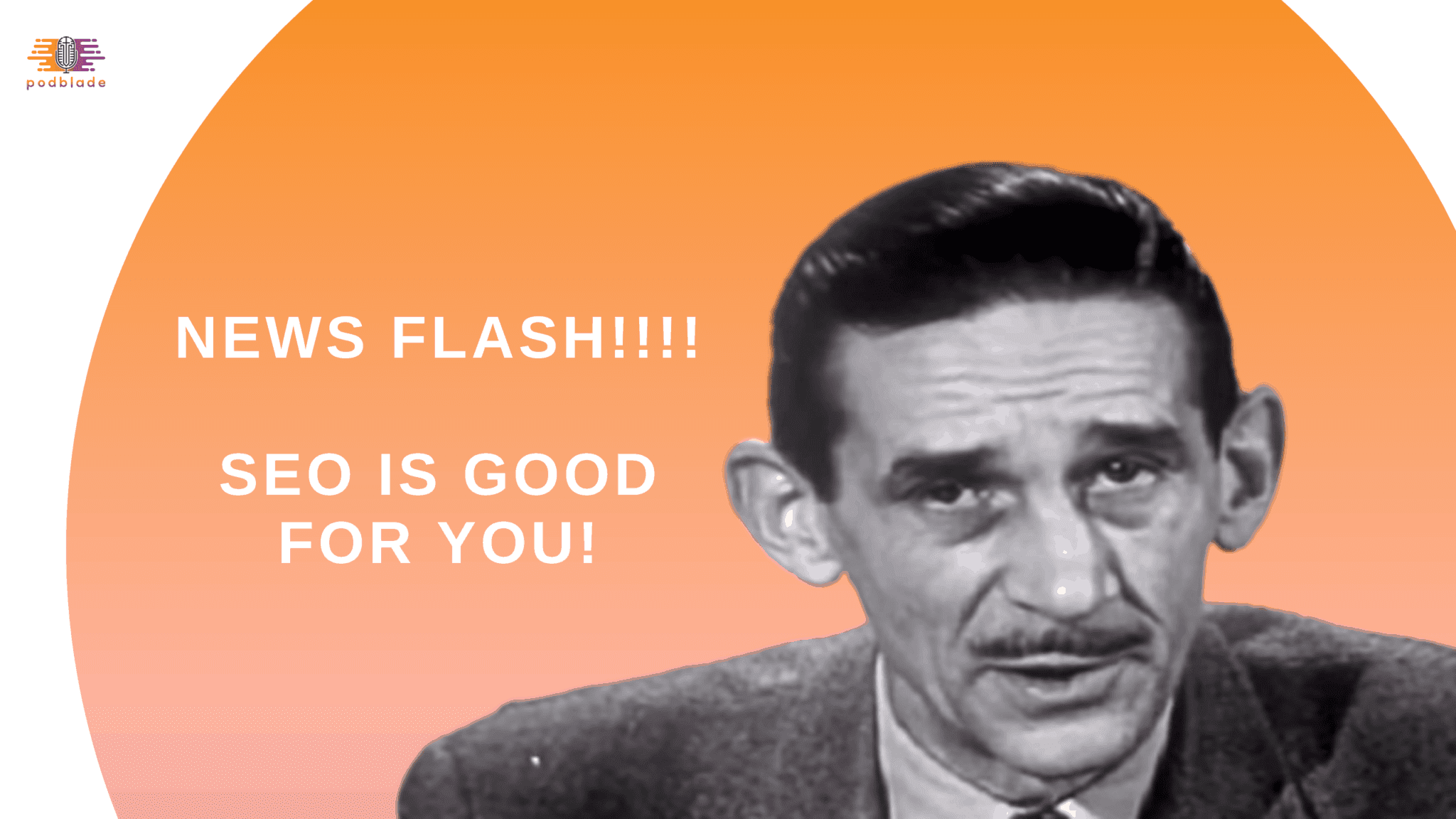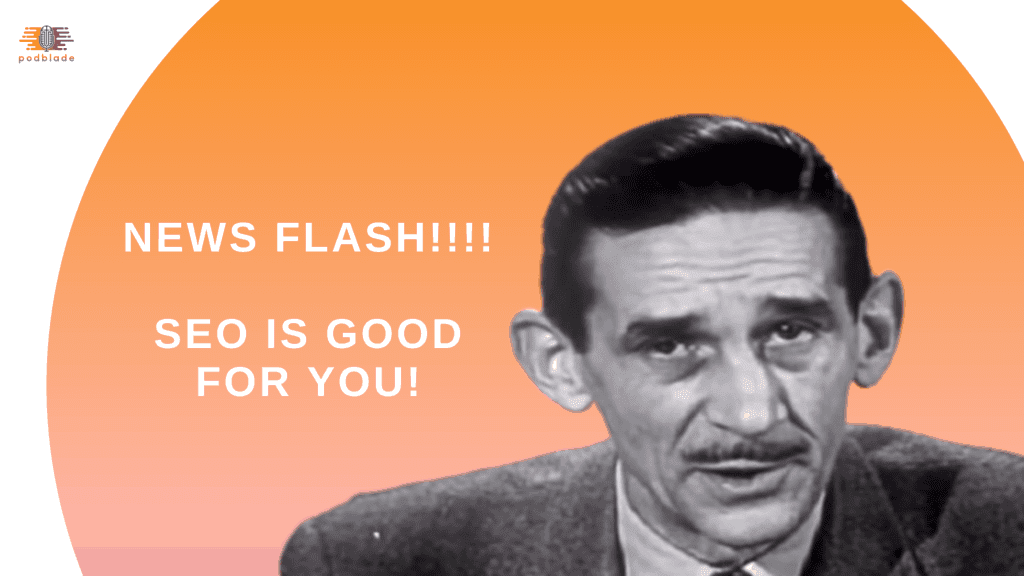 In layman's terms, SEO or Search Engine Optimization is the process of increasing web traffic to a specific content – be it text, video or image – using methodologies that improves the visibility of said content on the search result of search engines.
Web search engines like Google or Bing use specific parameters in order to index and rank content for a specific search query.
Search queries on the other hand are the terms you type into these search engines – which then provides you with a list of links that it believes are associated with said query.
So for example, if you typed in Top NPR Podcasts on Google, you will get a result that shows all of NPR's podcasts – ranked based on what Google believes should be on the top of the list.
A well planned and executed SEO campaign, coupled with a well produced podcast, can be a quite powerful tool in your arsenal. One that will not only get visibility, but can also help establish your podcast as a must listen within its category.
Basic Podcast SEO Tips You Should Implement
Now before I start giving you those podcast SEO tips, please do keep in mind that SEO is all about consistency.
Don't expect to implement best SEO practices on a couple of episodes and think that's it.
No, SEO is a continuous process that you should religiously implement for each podcast episode you produce.
With that out of the way, let's go to the first of many podcast seo tips you should implement.
Use The Right Keywords
As explained earlier using the NPR podcast example, keywords are the link between your podcast and the search engine.
So how do you know what keyword(s) to use?
First thing you should do is look for a keyword research tool.
These applications use data from Google (and other search engines) and provide you with a list of search terms that it believes are highly related to the industry you're in.
These keywords, or search terms, come from other search engine users themselves.
Now in picking the right keywords, you need to consider "search volume" versus "keyword competition".
Search Volume – refers to how many times a specific search term was used for an entire month. The higher the search volume, the better the keyword becomes as you know that people will be looking for content associated with it.
Keyword Competition – refers to how many other links are already using a specific keyword(phrase). The higher the competition number, the harder it is for you to rank for said search term.
So what you should do is to try and find a search term with a somewhat decent search volume, but one that only a handful of other websites use.
This takes a bit more work; but hey, success doesn't come easy, yeah?
Here are some keyword research tools you can use.
Create A Blog Post For Each Episode
You don't have to buy a domain name and create a website for your podcast (though it would be better if you did) In fact, a free version from Blogger, WordPress, Wix, or any other blogging platform is more than enough.
Personally though, I prefer to use Medium as it is not only a blogging platform but a social media site as well.
Anyway, doing a blog post for each of your podcast episodes stems from the fact that it is easier to optimize a text based content than just leverage the title of an audio file.
When making a blog post; you need to make sure that your content has at least 400 words in it.
Why 400? Because that's the minimum word count used for optimized blog posts.
Ok, I know that if you do some research about word count, some SEO practitioners will say that 250 is enough. And though this is accurate, there are a lot of methodologies tied to it that a non-SEO practitioner may not be privy to.
And when it comes to what type of content to write about, my suggestion would be to come up with a synopsis on what your podcast episode is all about.
Just make sure though that you use the keyword you researched in the title, URL extension and several times throughout the article body.
Create A Social Media Marketing Campaign
Social media has become an inescapable marketing tool in the last decade. In fact, it has become one of the most powerful search engine optimization tools in the SEO arsenal.
From multinational companies to start-ups, everyone's there – and so should you!
Now a common mistake I see most podcasters do is that they do post a link to their podcast on social media, but that's it.
What I'm trying to get at is that they don't seem to put a lot of thought on how they post their podcast links. Thus, their contacts treat it the same way.
Look, just like most people my age, I enjoy posting memes on social media. But when it comes to posting a new podcast I made; I make sure that people see the difference between that post and a completely random one.
When it comes to optimizing social media posts, you need to take into consideration:
When most of your target audience are online
When are they most likely to engage a post
And your content needs to include:
An eye catching image or video snippet
A call to action
Worded in such a way that it forces people to interact with it
Advanced Podcast SEO Tips
Keywords
There are a couple of ways to go about doing a keyword research.
First is to put yourself in the shoes of your target audience.
Imagine yourself staring at the Google homepage thinking of what search term to type in.
Though the search term is oftentimes a dud when it comes to search volume, the suggested keywords accompanying it usually is a goldmine of search terms that you can use.
Another way is to look for more established podcasts within the category you're in and see what keywords they use.
Though not always the case; a dead giveaway is to check the title or look at the description section of the link. If you see repetitive use of words or phrases, then those probably are the keywords they are using.
All you need to do next is put them into your keyword research tool to confirm.
Blog Content
Now if those indeed are the search term they are using; then a way for you to outrank them in the search results is to add as many "secondary" keywords into your content.
Secondary keywords are keywords that are closely related to the main keyword you're targeting.
For example, let's use "podcast SEO tips" as your main keyword.
So this means that said search phrase will appear on the title, on the article body, and as a URL extension.
*You can stop reading for a bit and check how this article was formatted.
For its secondary keywords, my research tool suggested "Podcast keyword generator, Podcast search engine and Podcast name search" to name a few.
One annoyance when using keywords correctly is that you should use them as is.
This means that even if they have errors in spelling, grammar, or in this case – the phrase was just too awkward to use – you should find a way to insert them into your content.
As you can see, some of the secondary keywords were a bit difficult to fit into the article; so I just came up with an excuse and used them as an example of sorts.
With that out of the way, another SEO best practice is using the right keyword density. And the density I use is 1 main keyword per 250 words.
Before, the rule was to have the keyword repeated every 250 words. Nowadays though it isn't a big deal. But if you are able to, then by all means do it.
And on the topic of keyword placement, you should put the main keyword at:
The leftmost part of your title (if possible)
The first 150 characters of your article body
The last 150 characters of your article body
But Wait, There's More!
I know that for someone with little to no knowledge about SEO, that seemed like a handful.
And you know what – we barely even scratched the surface of how to effectively use SEO tactics for traffic.
I personally would dive deeper into this subject; but don't have any idea yet if this is something you guys would be interested in.
So if you want to read more about this topic; please leave a comment below saying that you want more podcast SEO tips.
And if you want to get tips regarding other aspects of podcasting, you can either shoot us a message at editing@podblade.com, through our Drift website chat window, or schedule a FREE one on one consultation with Podblade co-founder Rom Raviv.


Again, don't forget to leave that comment, ok?
As always, stay safe, and we will talk again some other time.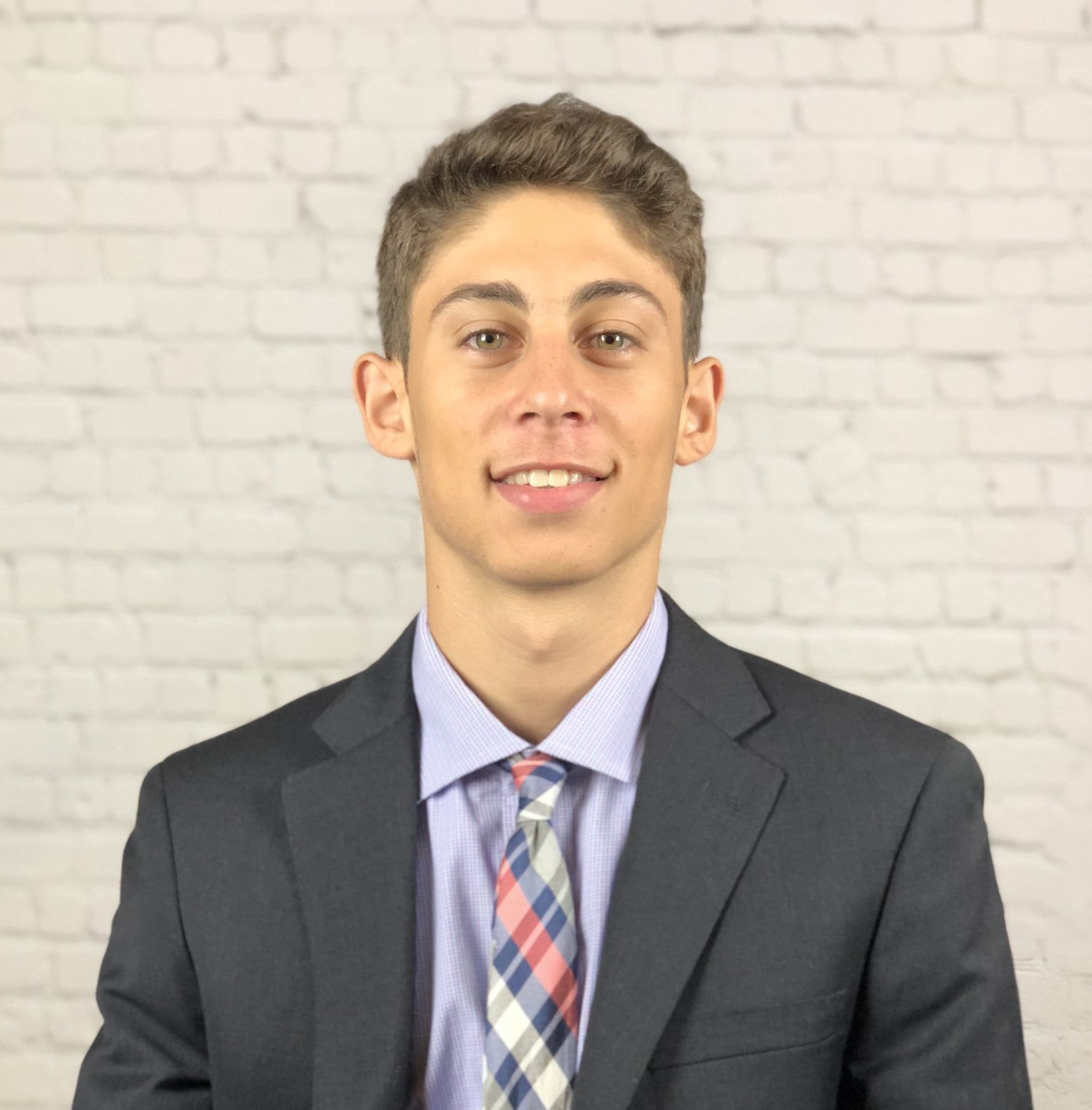 Rom is a podcasting specialist, ranking his show in the top 100 for all business podcasts in only his first 6 months since launching. He is also the co-founder of Podblade, creating an affordable yet professional editing solution for podcasters. When he isn't working, you can find him watching his favorite soccer team (Tottenham Hotspur) in action.