Does your podcast script clearly explain the message you want your audience to hear?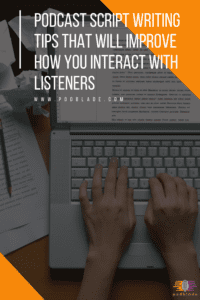 As podcasters, we want our opinions to not just be heard, but to be distinctly understood by our listeners as well.
And that's where the importance of creating a well planned podcast script comes to play.
Writing a podcast script starts from putting thoughts and ideas to paper (or on your laptop) – and then tweak and arrange them to something that makes sense.
But then again, not everyone is gifted with the pen. And then there are those that are completely new to podcasting and don't know how and where to start with writing a podcast script.
Don't worry, I got you covered.
In this article, we will discuss several ways of how you can start writing a compelling podcast script for future episodes.
So, shall we begin?
Write Your Podcast Script Based On How You Speak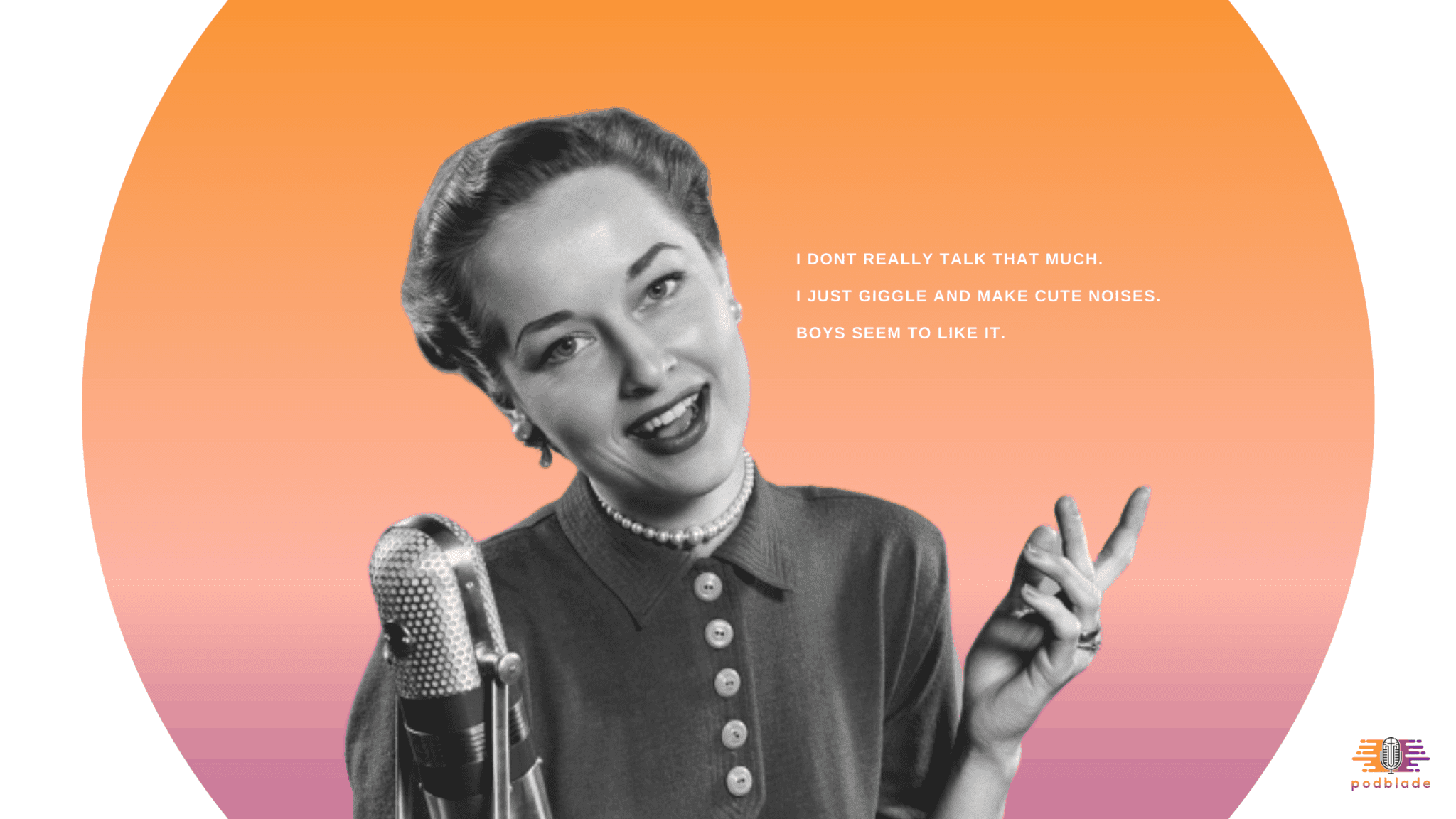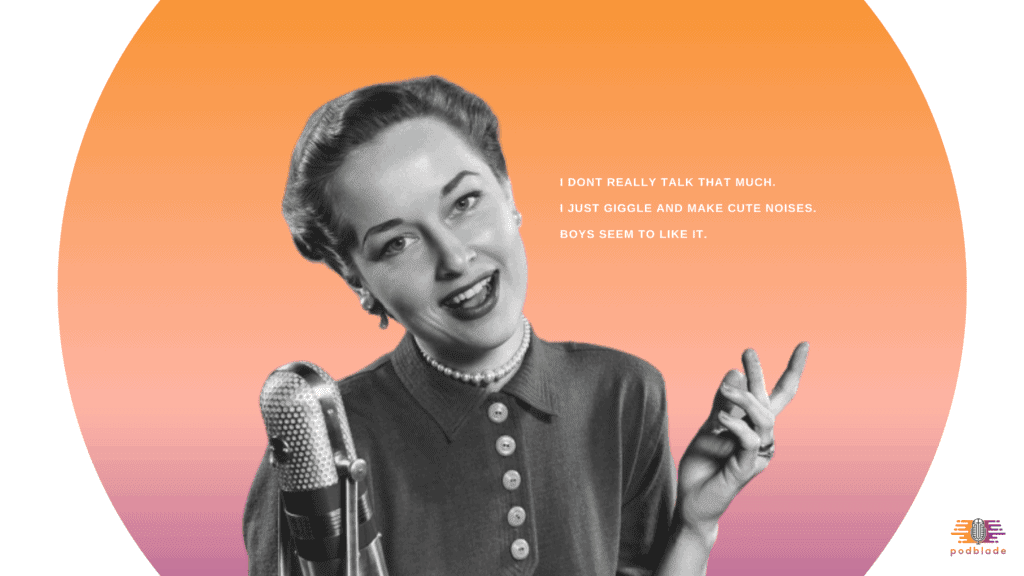 I suggest that you write your podcast script in a way that mimics how you regularly talk. If you choose not to do so, you'll end up reading your script, which in turns makes you sound stiff.
Compared to writing or reading, most people talk in a casual and informal manner. By deviating from what you, and your brain, is used to, you go into "memorization" mode and end up grasping for additional talking points outside of what you pre-written.
To check, read out loud what you have written to check if it is something that you would normally say to someone. If you're having a hard time with a line or two, then go edit those sections until you are able to read them flawlessly – without memorization.
Also, try to incorporate as much of your personality in the script.
And if you feel that you are not a great writer, don't worry about it.
Just write the first thing that comes to mind and then just edit after. I bet you would be surprised as to how it will turn out.
Paint Visual Images For Your Listeners
Regardless if you do a commentary or storytelling type podcast, you need to try and paint visual images in the heads of your listeners.
Think of it this way. When you read a good book, your brain automatically converts whatever you're reading into visuals in your head, right?
Try to be descriptive when writing your podcast script. When pushing an opinion, use metaphors or create scenarios that are familiar to most people.
By creating visual imagery, you make it easier for listeners to digest opinions and ideas – and make your show more entertaining as well.
Keep Your Podcast Script Template Short & Sweet
Don't get me wrong. I'm not saying to just keep it short – and nothing else.
What I'm trying to say is to keep things short and sweet to allow you some wiggle room to expand on the topic during your show.
By giving yourself a wide berth, you allow yourself to explore other talking points related to the topic. This in turn makes for much more fluid transitions and a more relaxed, conversational hosting tone.
In contrast, reading your script word for word makes you sound unnatural and robotic. So as much as possible, try to not read your podcast script as much as you can.
A trick I use is to create a header for each main talking point, and then create bullet points under it. Since I am already familiar with the main talking point, I can go off script for most of it, and only check my list from time to time to see what other talking points I can jump into.
Be Flexible With Where You Want To Take Your Script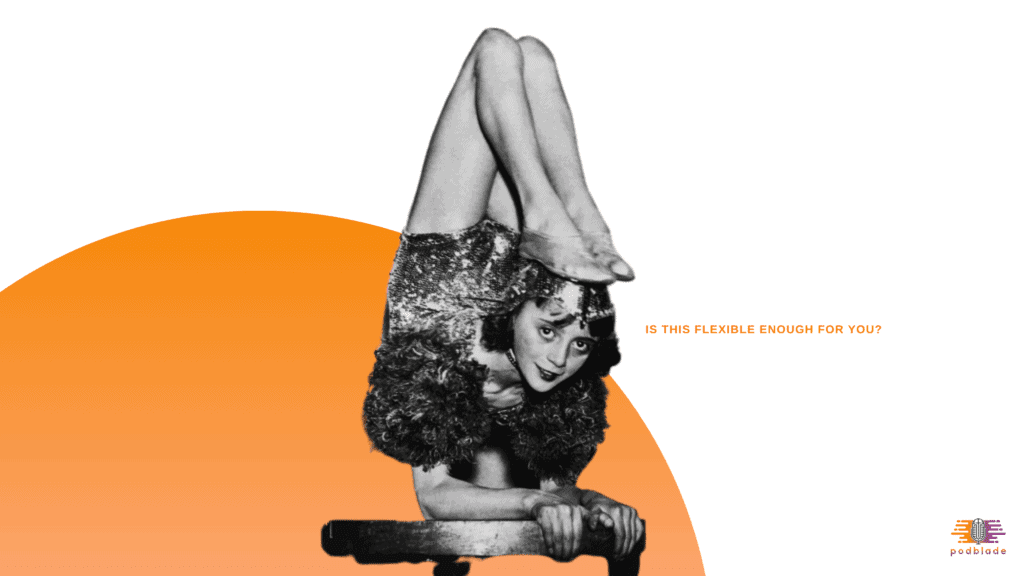 As mentioned earlier, giving yourself some breathing space to be flexible will not only allow you to go off script and be completely random – it also gives you the power to absolutely speak your mind out.
Though I admit that this is something that comes out naturally – it would be better if you were to include sections in your script that allows – and reminds – you to freestyle things.
For example: Let's say your main talking point is racial inequality. Under it, maybe one of your bullets is about "triggers". Then under that maybe you add a note that says "talk about how minorities are treated and how they react to it."
So first, you established the premise to your listeners of what the main topic is.
Next, you jump into a sub talking point of the main topic.
And with the latter very much open to interpretation, you allow yourself to freely explore the topic even deeper.
And if your podcast is the type where you get comments from people on social media – i'm sure it will quickly become a lively discussion.
Own The Argument
Look, don't fuss over trying to come up with fresh angles/arguments about a certain topic.
The thing is, you can just the opinions of others, expound on it, and make it your own.
Now why is it important for your listeners to see you stand by what you say, because doing so adds credibility to your persona.
I know some of you might say that doing so might isolate some listeners. Yes, that is a possibility. But the question is, do you want to create loyal listeners, or be safe like most podcasters and just blend into the clutter?
Podcasts that stand out don't play it safe – they take a stand.
So regardless of what your take on a certain issue is, gather your thoughts, write them down, and speak your heart out with passion and conviction.
Trust me, your listeners will pick up on it – and love (or hate) you for it.
My Personal Podcast Script Template
If you need help in creating your first podcast script template, here, you can copy mine.
Promise me though that you will edit this and make it your own, okay?
Here's how it looks:
Topic #1 plus Duration
Key Talking Point
Supporting Point – this is where you can freestyle if you want
Supporting Data – from credible sources to cement your argument
Create A Story – this is where you paint visual images using anecdotes, relatable scenarios and metaphors.
Conclusion – passionate final statement explaining your stand/arguments
Segue to Topic #2
Now depending on the duration you've set for each topic; you can either cycle through several supporting points, or go with one and then just jump to the next topic.
I'm sure that there will be topics that you are not that passionate about, or have limited knowledge on – so just go with what you're comfortable with and adjust things accordingly.
And that's all there is to it!
Now all you need to do is run through the whole script a few times, fire up the DAW and hit record!
Takeaway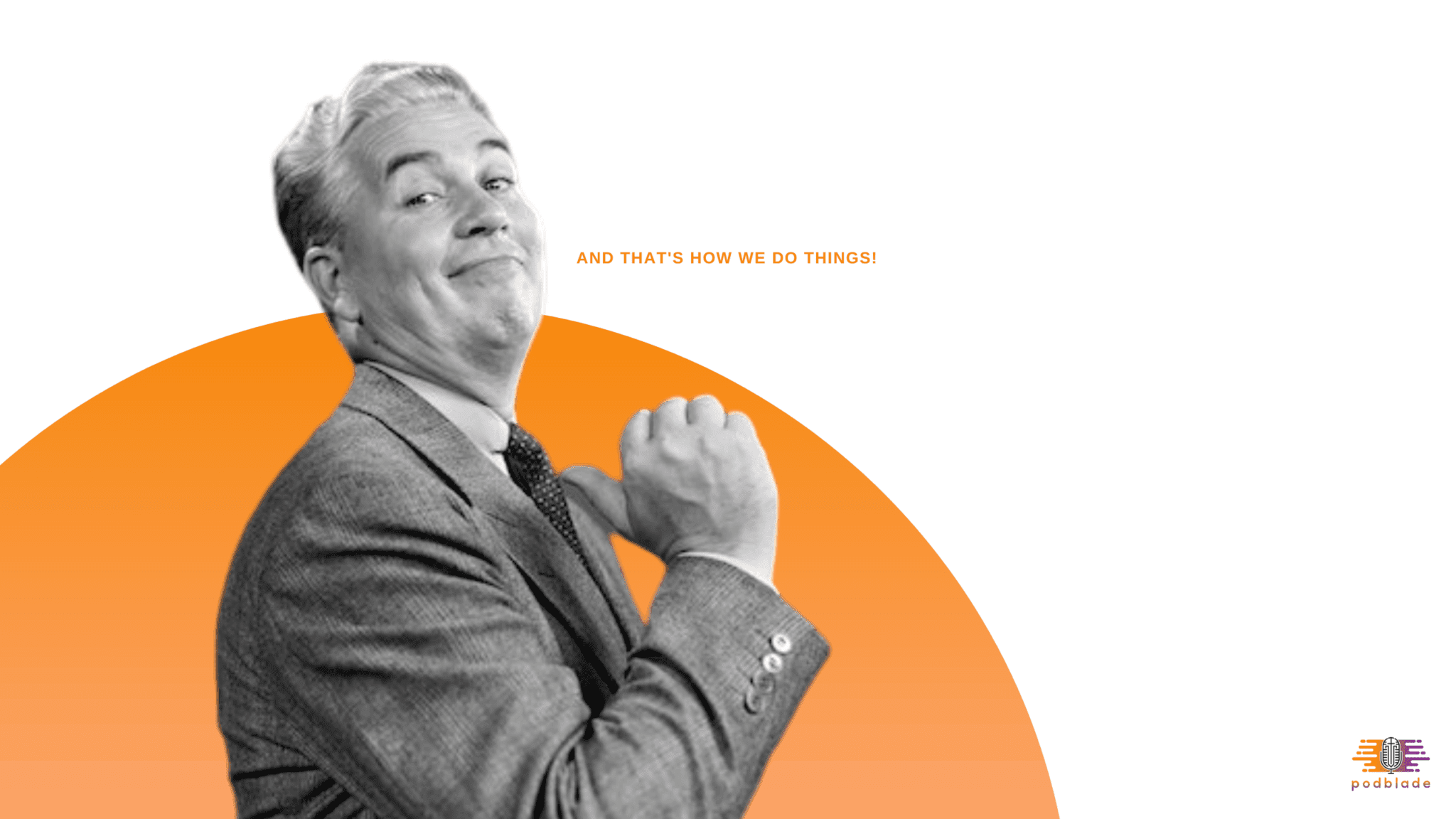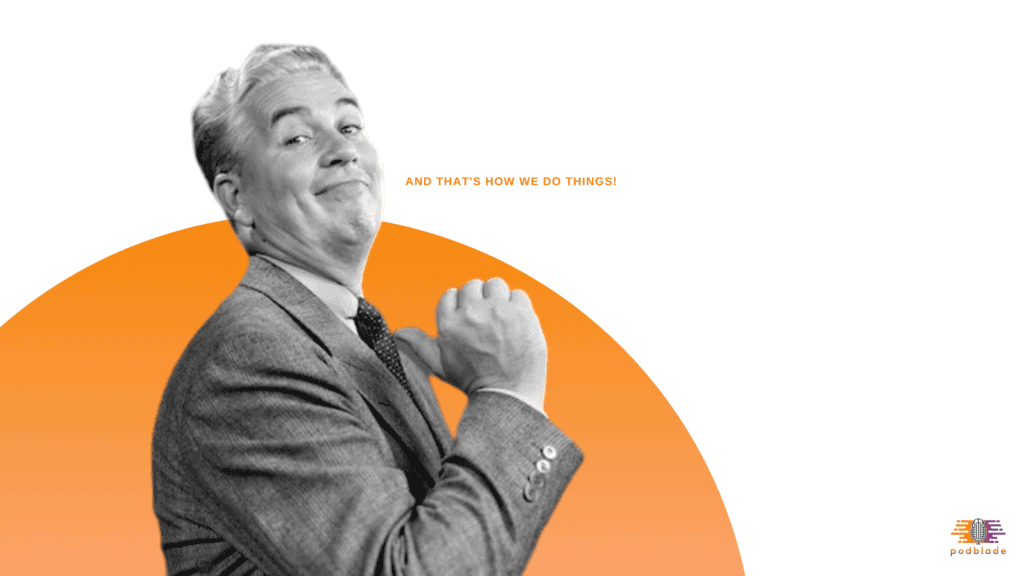 So now that you have recorded what I assume is an episode people would want to listen to, then comes editing, syndication, marketing – the boring stuff.
This is the part where you wished you had more time and money to hire professionals to help you out.
We at Podblade consider ourselves as professionals. And no, you don't need to shell out a lot of cash for our services.
Ok, you might be saying "how can something that is affordable be of good quality". Fair enough, I too have used that line before.
But to answer your question, well, because we want to prove something. We want to shatter the mold that says – price equals quality – because that really isn't the case.
As podcasters ourselves; we want to prove that quality podcast editing, and marketing, need not be exclusive for those that have deep pockets. We want the little guy and the start-ups to sound as great as the top podcasts out there.
Why? Because years ago, we were those little ones. And now that we are in a position to help others out; we want it to be as accessible to anyone.
But of course, I understand that you have your doubts.
And that is why I suggest that you first schedule a FREE consultation call with us in order for you to fully understand how we will be able to help you.


What do you have to lose, right?
Anyway, I hope that this article has helped you create your own podcast script template.
If it did, would you mind sharing it below for others to use?
As always, stay safe, and we will talk again next time.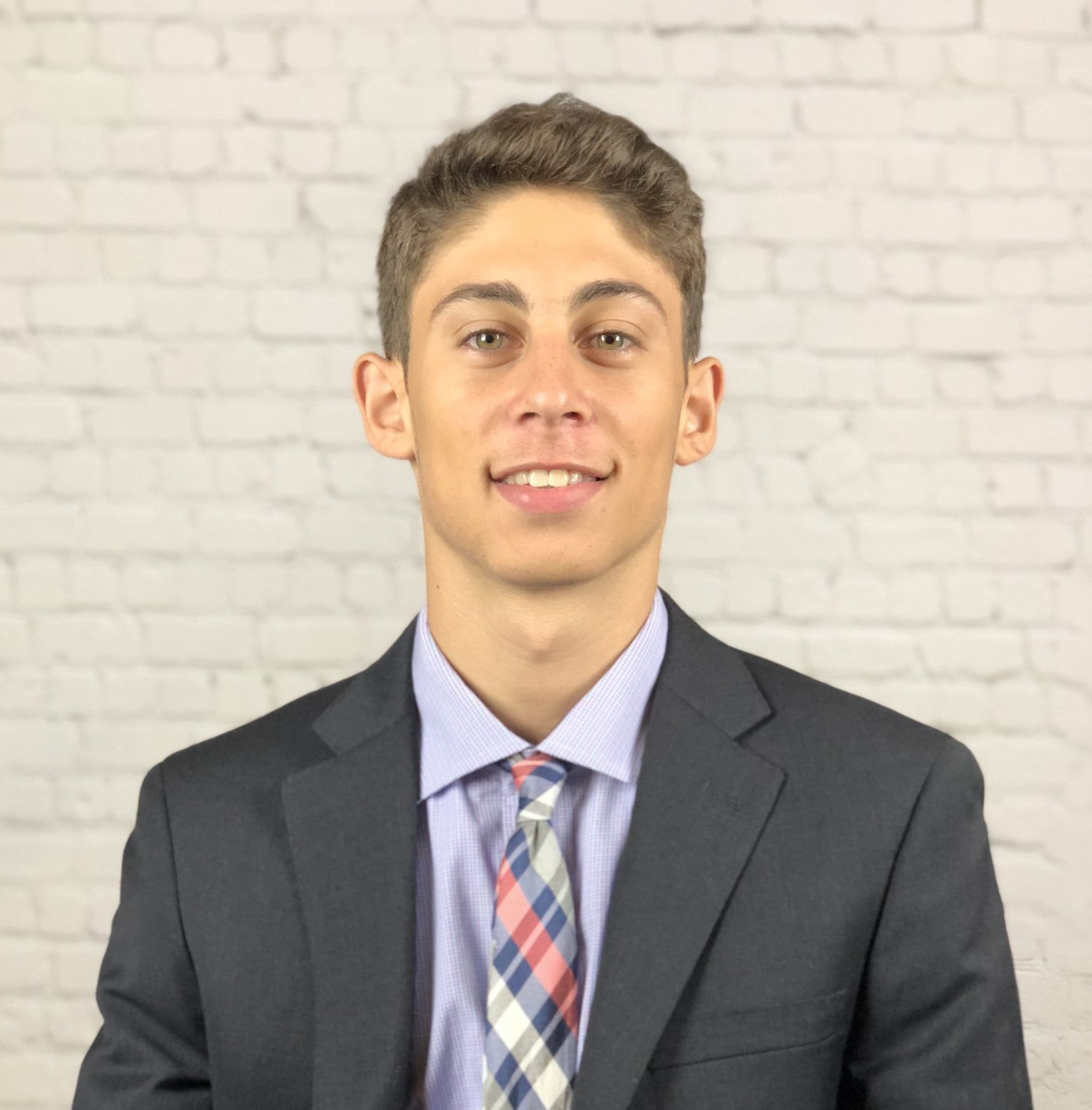 Rom is a podcasting specialist, ranking his show in the top 100 for all business podcasts in only his first 6 months since launching. He is also the co-founder of Podblade, creating an affordable yet professional editing solution for podcasters. When he isn't working, you can find him watching his favorite soccer team (Tottenham Hotspur) in action.