Uploading Your Podcast To Spotify
Once you have created a podcast, you're going to need to know how to upload your podcast to Spotify.
Spotify has over 200 million podcast listeners in over 75 different countries making it essential that you are in their podcasting database.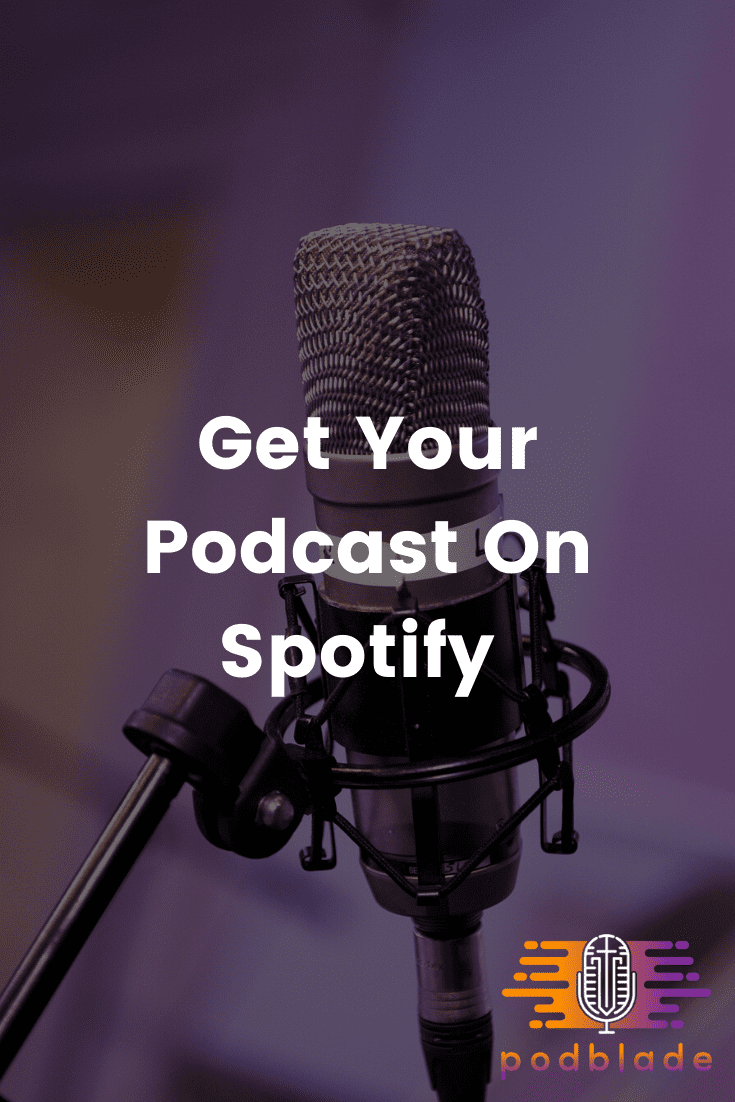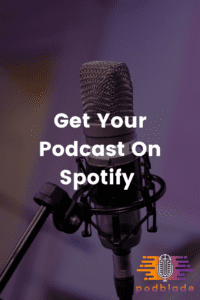 It is one of the most popular places to listen to podcasts as over 43% of podcast listeners use Spotify over any other platform.
Spotify even gave Amy Schumer $1 million dollars to start her show on their up and coming podcasting platform.
With Apple Podcasts being the overall favorite among podcast listeners, many hosts skip out on Spotify leaving tons of potential listeners on the table. Adding Spotify to your arsenal can drastically change your audience size and requires practically no maintenance after initial set up and approval.
How does Podcast Distribution Work?
Submitting your show to one platform is a piece of cake, but how about distributing your show to every podcasting platform out there. As a podcast host, you want to make it as easy as possible for podcast enthusiasts to find and listen to your amazing content. Luckily, the process of podcast distribution is very simple as well.
Unlike social platforms such as YouTube and Instagram, when a new episode is published on your hosting platform, it is automatically sent to all of the other platforms that your podcast has been approved on (Spotify, Apple Podcasts etc…). This works through the power of your RSS feed which constantly updates your content across all of the different platforms.
Before Uploading Your Podcast To Spotify
Although the process of uploading a podcast to Spotify is not a long one, there are a few key terms that are important to know before getting started:
RSS Feed (Link)- A custom link that is used to update your podcast to every platform once a new episode is released or a change is made on your podcast.

Podcast Cover- The face of your podcast; its the first image listeners see when they check out your show

Hosting Platform- the platform you use to submit new episodes and edit any of your podcast information. As a podcaster myself, I use

Anchor

because of its ease of use and $0 price tag.
Requirements For Submitting Your Podcast To Spotify
There are a few requirements that your podcast must fulfill before attempting to submit your podcast to Spotify.
A valid email address publicly displayed in your RSS feed

Podcast Title (the name of your show)

Podcast Description (what your show is about)

At least one episode published

A 1:1 square image for your podcast cover
Submitting Your Podcast Directly To Spotify
If your hosting platform does not allow you to upload your podcast to Spotify, here is how you would do so directly through Spotify's podcasting service.
Creating An Account On Spotify
If you don't already have an account, you can go to Spotify's Podcast Website directly to sign up. The form asks for your basic information such as name and email so it should only take a few seconds. Your account is where you can see the status of your submission as well as your podcast information. Once signed up, press the green "get started' button as shown below to start the submission process.
Submitting Your RSS Feed To Spotify
Directly after pressing "get started" you will be shown the RSS feed page; this is where you need to submit an active RSS link to allow Spotify to keep up with the latest information for your show. It can be found in the settings of your specific hosting provider. If you are having trouble finding it, you can try submitting your podcast through your hosting platform which will be explained in the next section.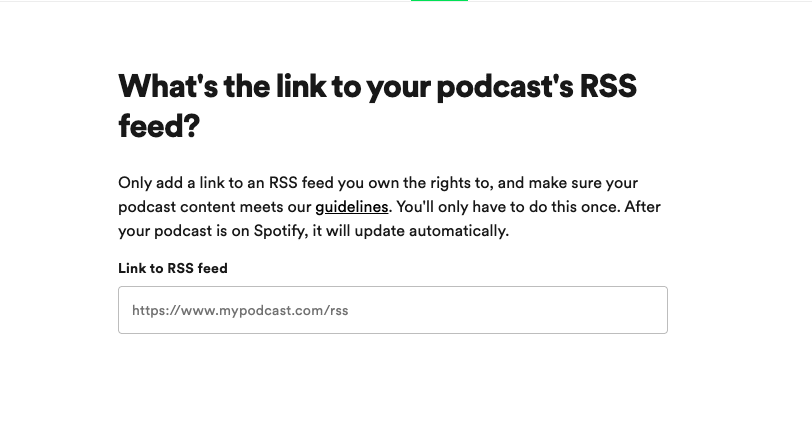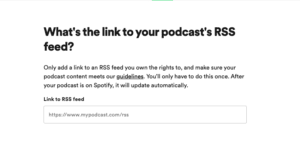 After submitting your RSS feed, you will be prompted to fill out some basic information about your podcast. It asks to choose a category that best describes your show and provide the email you have chosen to use for the show (note: you don't have to use the same email as your account).
Uploading your Podcast To Spotify Through Anchor
Anchor is one of my all-time favorites; the thing I like about it most is that is it very user-friendly and easy to navigate. It even allows you to record and edit directly on the platform with no additional charge.
After you meet Spotify's requirements for submission, Anchor will automatically submit your podcast to Spotify for approval. If you would like to speed up the process, however, here is where your RSS link can be found in the Anchor distribution settings to submit directly to Spotify.


Haven't decided which hosting platform you would like to use? Check out our Anchor Podcast Hosting Review
Uploading Your Podcast To Spotify Through Backtracks
Backtracks is by far one of the most expensive hosting platforms with its starting price at $39 a month however you are given unlimited audio and bandwidth for your show. They also give real-time podcasting analytics and offer a 14-day free trial to get started.
To upload your podcast to Spotify through Backtracks, simply press configure next to the Spotify logo as shown below and enable "inclusion in Spotify."

From there, all of your episodes will be distributed to Spotify automatically after the submission process is finalized.
Uploading Your Podcast To Spotify Through Blubrry
Blubrry is a hosting platform that allows you to easily integrate your podcast with WordPress using their Powerpress Plugin as well as in-depth podcast analytics. These premium features come with a hefty price, however. Their most basic plan is $12 per month and allows for a maximum of 100mb of storage.
To submit your podcast to Blubrry, go to the Podcaster Dashboard and click "Get On Spotify" once on the destinations tab.
You will be prompted to submit your RSS feed, country of origin as well as the main category for your show.
After agreeing to the terms and conditions and pressing "submit", your podcast has been officially submitted for approval.
Uploading Your Podcast To Spotify Through Buzzsprout
While Buzzsprout has a free hosting option, it won't take you very far, allowing you to only upload 2 hours of content every month. If you're like me and release episodes every week, you're most likely going to have to pay anywhere from $12-$24 per month on the hosting alone. This is definitely a large price to pay compared to many other hosting platforms but it does come with benefits such as unlimited storage and additional team members.
The first step to submitting your podcast to Spotify through Buzzsprout is to sign in to your account if you haven't already.
From there press "directories" and then "get listed" next to where it says Spotify.
It will take you to a basic form that requires your show title, account email, and RSS feed.
After you have been approved on Spotify, a "view your podcast in Spotify" button will appear, allowing you to see your show published on the platform.
Uploading Your Podcast To Spotify Through Libsyn
Libsyn offers many advanced packages but for $5 a month, you can have access to 50 MB of storage as well as a podcast page mini-site.
To submit your podcast through Libsyn, press the destinations and then "add new" from the drop-down as shown below: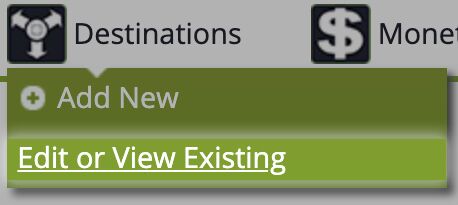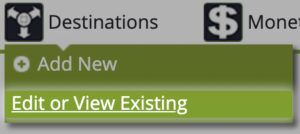 After you've pressed "add new" click on Spotify and fill out the form which only requires basic information such as title, RSS link and agreeing to the terms and conditions.
Once the approval process is complete, the Spotify link to your podcast should be available on your destinations dashboard which can be viewed after pressing "view existing" on the destinations menu.
Uploading Your Podcast To Spotify Through Spreaker
Spreaker does have a free plan but it only allows for only 15 minutes per live podcast and does not include a customizable RSS feed.
To upload your podcast to Spotify, press "Dashboard" from the drop-down menu
Then click on the specific show you would like to upload to Spotify.
After that simply press "distribution" which will be located on the left-hand side.
Next, go to the Spotify logo and press "submit".
Once you've pressed submit your show has been officially sent in for approval.
When will Spotify Approve My Podcast?
Once you have submitted your show (either through Spotify or your own hosting platform) it can take up to 5 days for your podcast to show up in the directory, however, it usually is up and running in a few hours. It is important to note that submitting your podcast directly to Spotify is usually faster than going through your hosting platform.
How can I find My Podcast on Spotify?
After the approval process is complete, Spotify will send you an email confirming your spot in the podcast directory. The email will contain a link to your show on Spotify but if you want to double-check, you can always go to Spotify directly and type your podcast name in the search bar.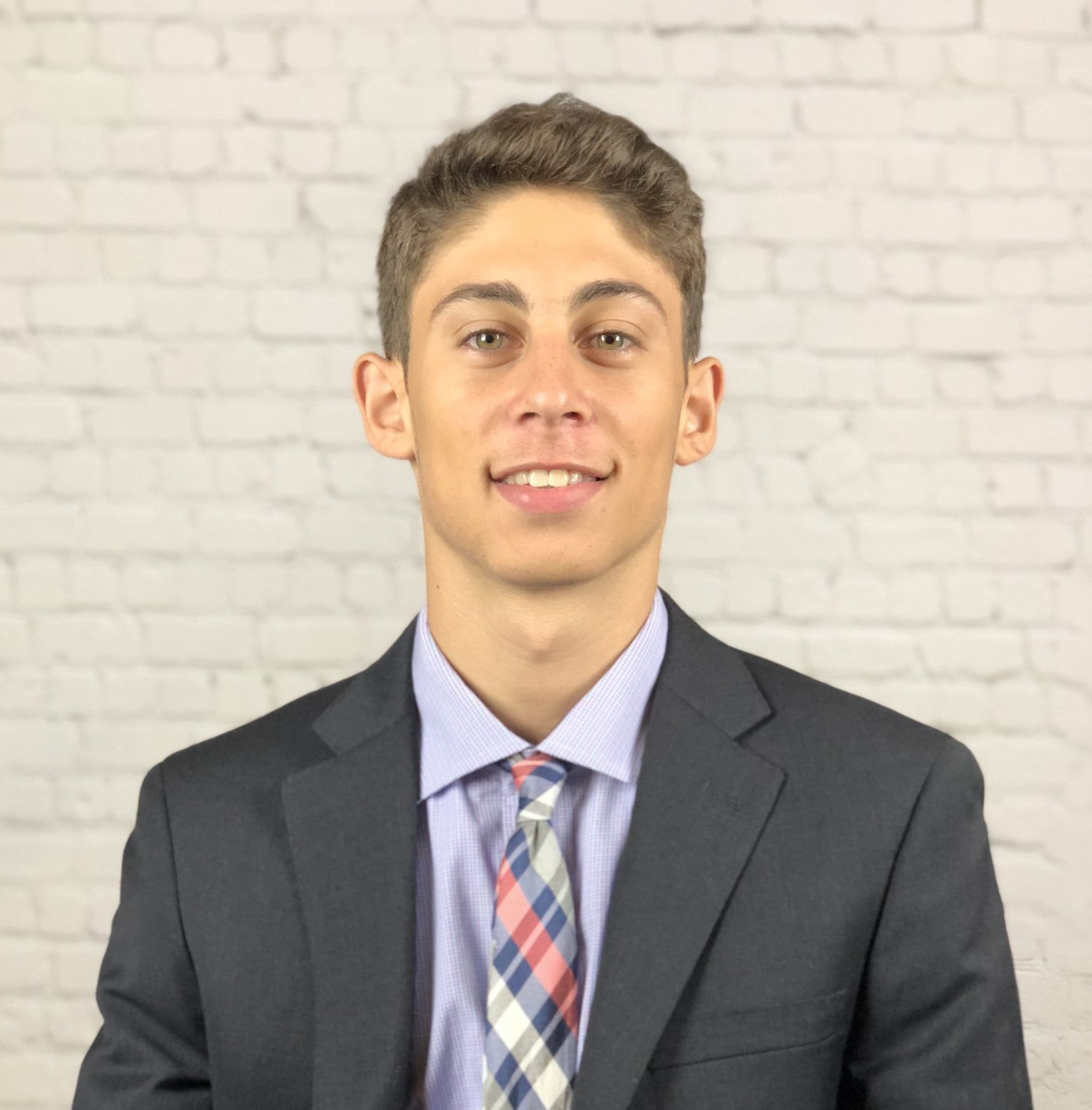 Rom is a podcasting specialist, ranking his show in the top 100 for all business podcasts in only his first 6 months since launching. He is also the co-founder of Podblade, creating an affordable yet professional editing solution for podcasters. When he isn't working, you can find him watching his favorite soccer team (Tottenham Hotspur) in action.