How to start a podcast is one of those questions that typically pops up when talking about how to maximize online marketing and branding.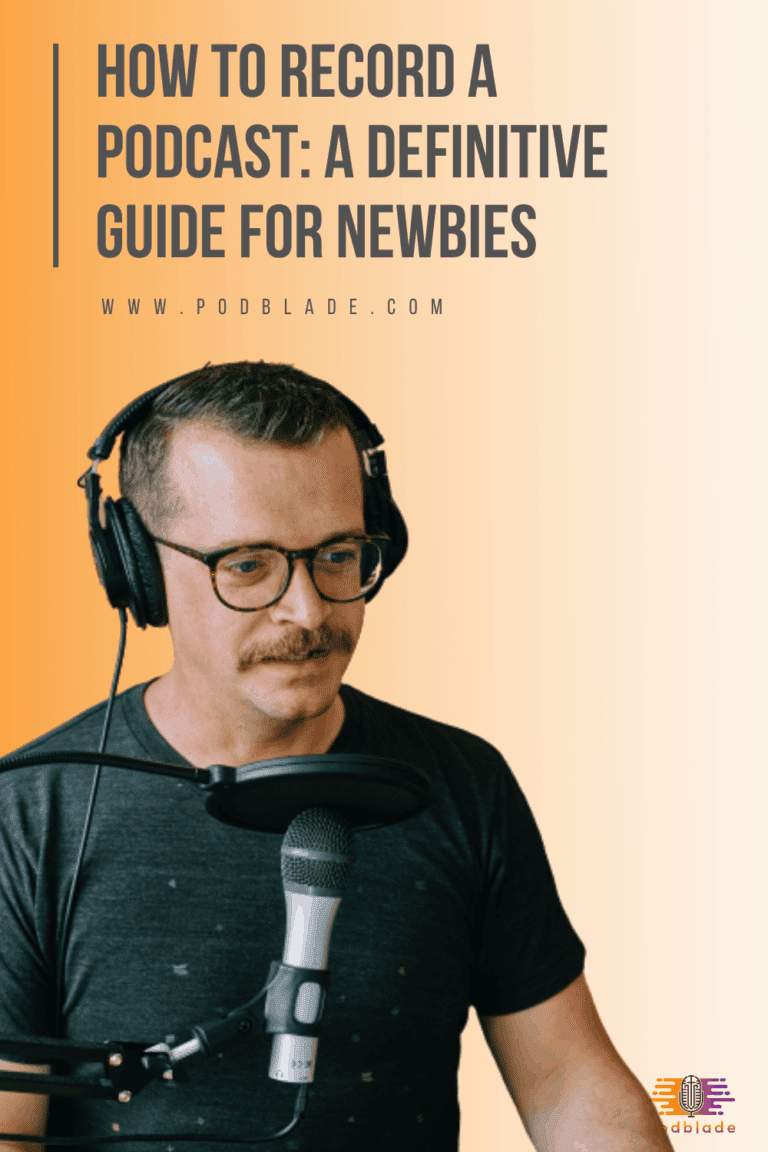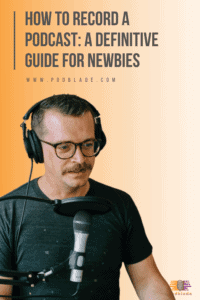 You see, long gone are the days when podcasts were merely just about music discovery, or the occasional rambling of some random person.
These days, podcasts are being utilized by both established and start-up companies to get their message across and get brand recall.
So if you're not leveraging the platform, then you are limiting your online marketing efforts – and are giving the competition the upper hand.
In this article, we will talk about the ins and outs of how to start a podcast, what's the best podcast recording software, where and how to publish a podcast to maximize your efforts and how to start a podcast business – and make it self sustaining.
Fair warning though, this article does not only deal with how to record a podcast, but also tackles other talking points related to creating one. So yes, it is quite a long read.
But if you're keen on learning the basics of how to create your first podcast episode, then sit back, relax, and enjoy the read.
So, are you ready?
Creating A Podcast: It's More Than Just Hitting Record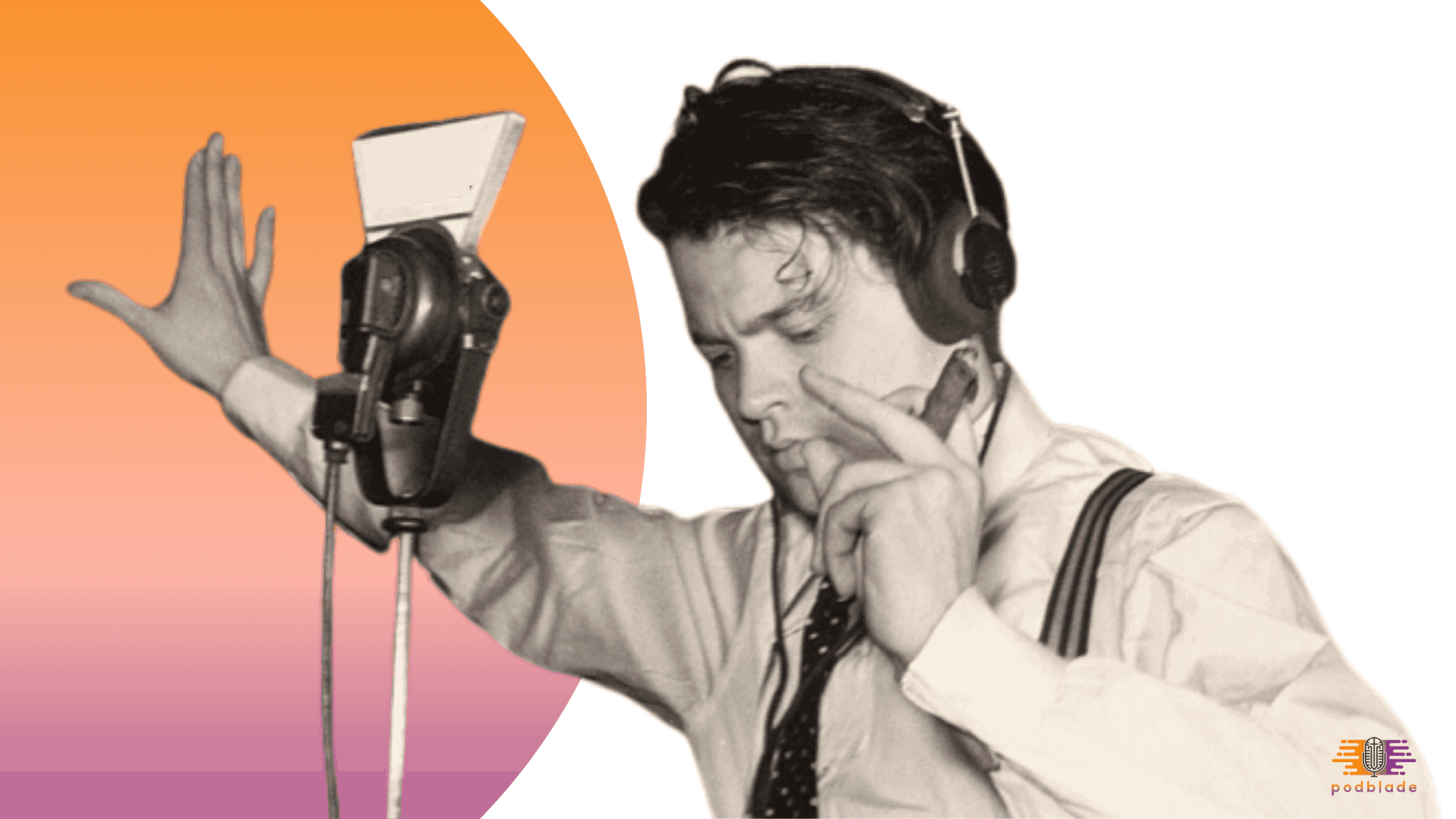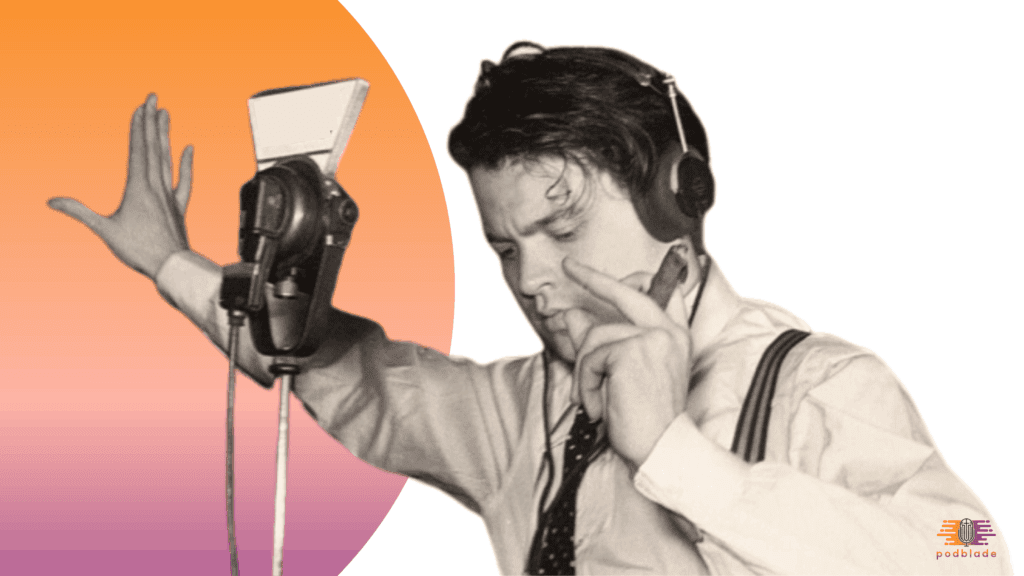 There's more to making a podcast than just hitting record and uploading it online. For it to be successful, it entails real world marketing/branding practices.
And just like any effective marketing/branding content, you need to consider:
What is it that you want to achieve?
Who's your target audience and what talking points would they want to hear?
What value will they get out of it?
How will you ensure that it gets to the right audience?
What Do You Want To Achieve | Refers to the main reason as to why you wanted to create your own podcast.
Do you want to share music?
Are you interested in teaching or educating people about something?
Do you want to voice out your personal opinion about certain topics?
Having a firm grip as to why you are making a podcast makes it easier for you to create a clear plan of action to ensure that your recording will not just become online clutter.
Understanding Your Target Audience | This is pretty much basic marketing practice. This is the reason why multinational companies spend millions on consumer research each year. Better you understand the demographic you'll be reaching out to, the more streamlined your content becomes.
What Do They Get Out Of It | This boils down to two things; "entertainment and learning". You need to ensure that your listeners are entertained enough for them to listen to the entirety of your podcast, and at the same time ensure that they get valuable information – for them to keep coming back.
Online Visibility | So you have a podcast making app and uploaded your first content – no, that's not the end of it. As mentioned earlier, the internet is filled with content that never reached its intended audience. If you want to make a successful podcast series, then you also need to know and understand how to make it reach its intended audience.
So unless you're just starting a podcast because you can, and want to – you need to look at it through the eyes of a salesperson and have the right mindset to ensure that it becomes a success.
With that out of the way, let's get to the meat of things, shall we?
How To Record A Podcast And Make It Sound/Look Professional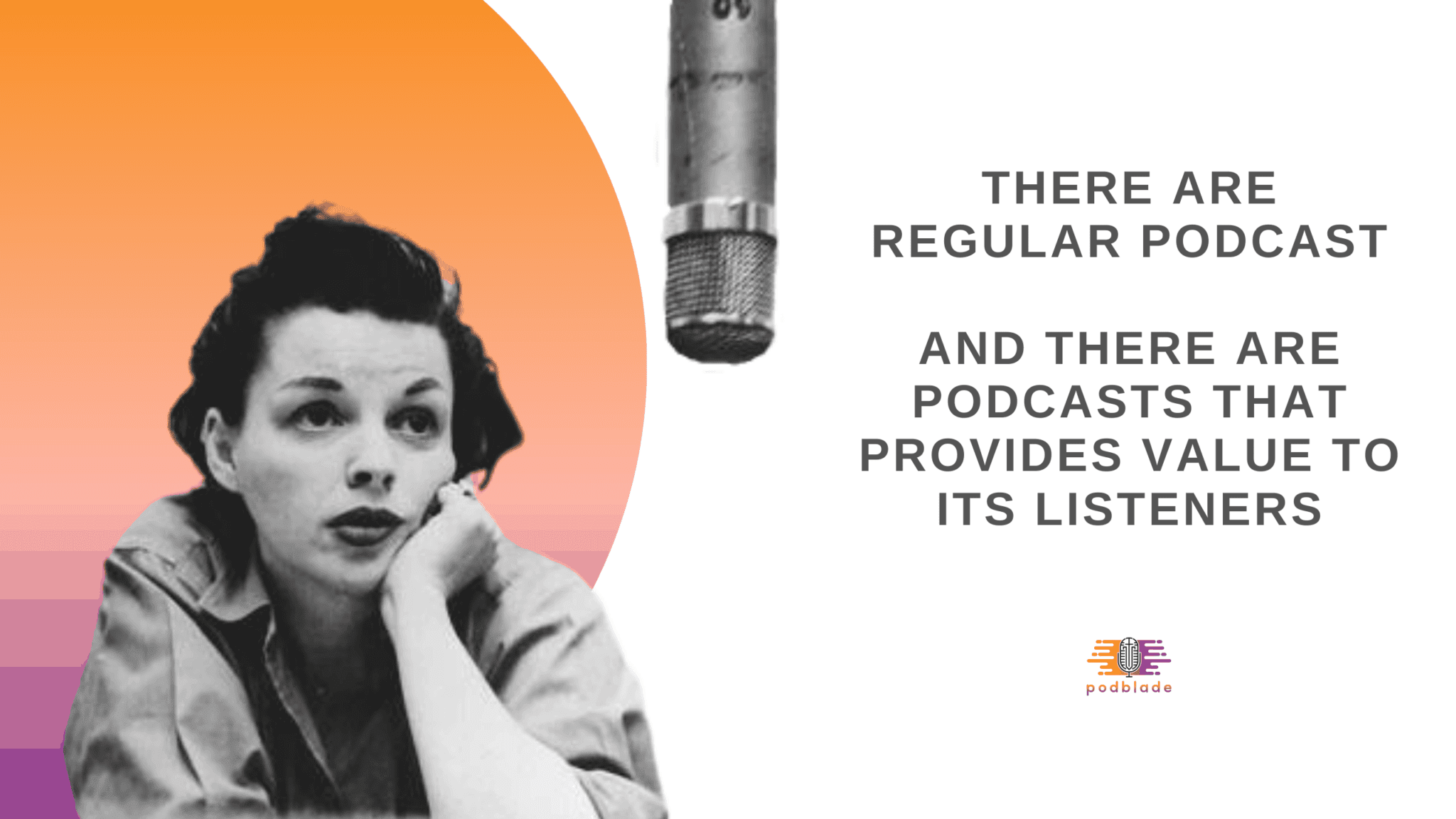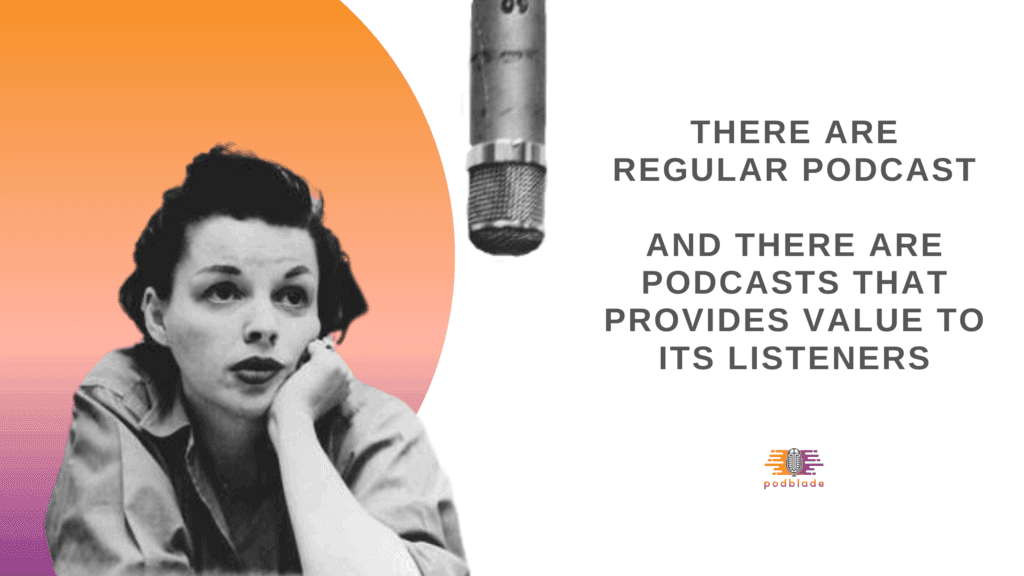 Creating an engaging, entertaining and informative podcast is one thing. Making it audibly pleasing is a completely different story.
What's so important about making a professional sounding podcast you ask?
Well I can't speak for you or others. But from my end, a podcast with good audio quality tells me that a bit of diligence was used – making me feel that I will eventually get some sort of value if I continue to listen.
And besides, who wouldn't want his/her podcast to sound great, right?
Will all things said, let's go through everything you need to create a professionally produced podcast.
The Tools You Need
A Decent Mic – No, "decent mic" does not include the built in microphone on your computer, or the mic on your earphones as well. Go for a USB microphone, or if you have a little bit extra, an XLR type mic.
Decent Headphones – The main purpose is for you to hear what you're saying – and to hear your guests, if and when you do interviews through Skype.
Though you don't need high end headphones – you should get one that has decent audio and noise canceling properties.
Use A Pop Filter – A pop filter is that round thing in front of a microphone – like the one used in recording studios. It's main purpose is to eliminate that "popping" sound when recording through a microphone.
Mic Holder/Stand – Though this gadget is optional, it's worth the investment as it frees up your hands and eliminates unwanted noise that comes with holding the mic. Plus, if set-up correctly, it will help with audio quality as you will be talking to the mic at a consistent distance.
A Messaging App – Eventually, you would want to do interviews, so you need a dedicated messaging app for it. As much as some might argue that Facebook Messenger is a messaging app, I suggest that you need a much better platform.
Skype, Google Hangouts, Zoom or Discord are some of the apps you can use.
Digital Audio Workstation (DAW) – Of course you need an application where you can record and edit audio files. Some DAWs are pretty easy to use, while others require a bit of getting used to. I'll talk more about in detail this later in this article.
ID3 Editor – The importance of ID3 tags stems from the fact that it allows you to add important information within your podcast file like title, track number, and most importantly album art for your podcast when played.
Top Tip: Most podcasters don't bother with album art, and I believe they're missing out on a potential marketing and branding tool.
Podcast Hosting Account – The nice thing about podcasting is that you don't need to have your own website. There are numerous podcast hosting websites out there offering both free and premium hosting options. More about this later in the article as well.
Graphics Software – For newer podcasts, convincing people to click play is one of the biggest problems. By using eye catching cover art for your podcast, you make it easier for people browsing on podcast depositories to notice you – and hopefully give your podcast a listen.
Free web based design software like Glorify App and Canva are a great option.
How To Record A Podcast From Start To Finish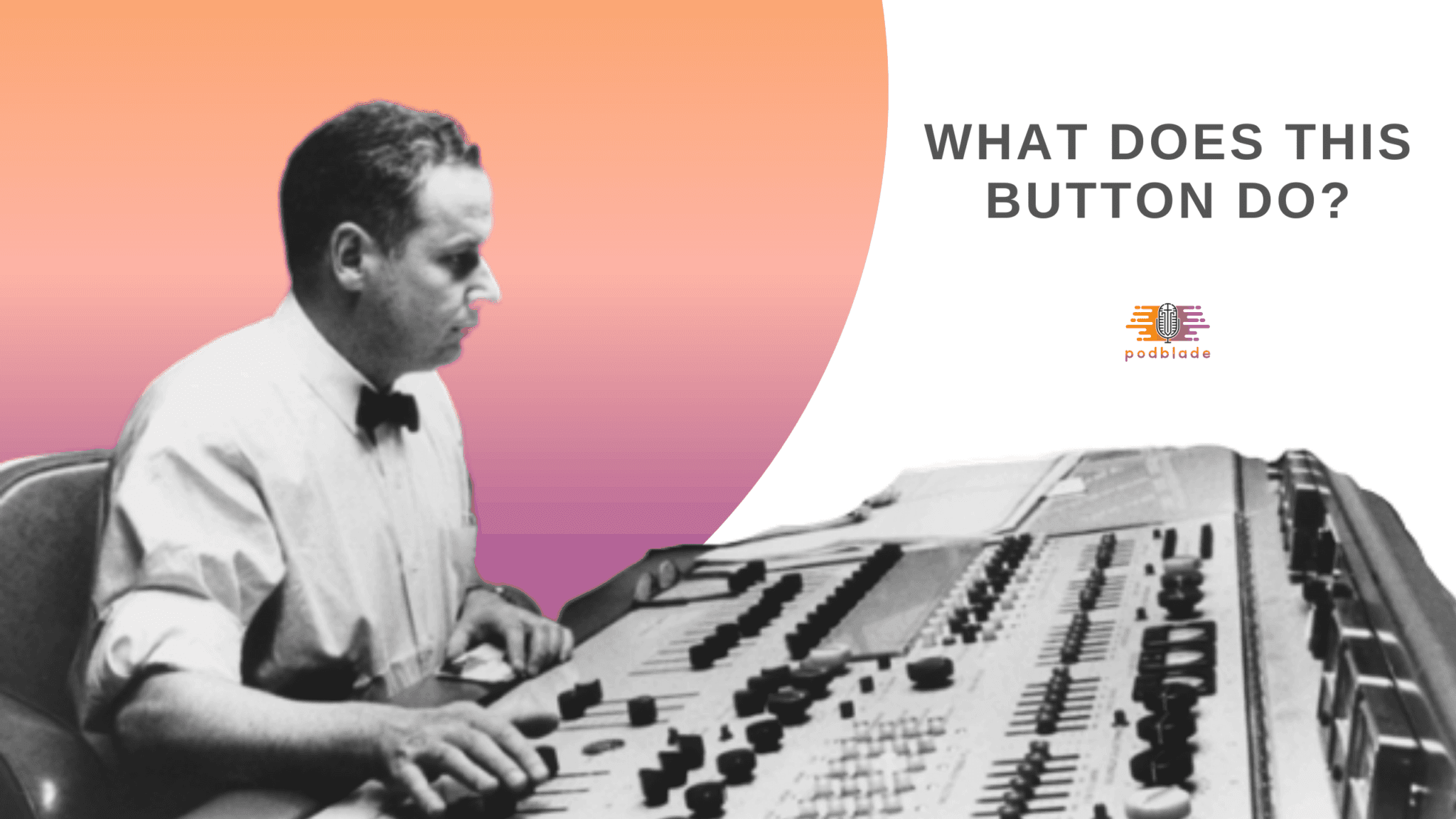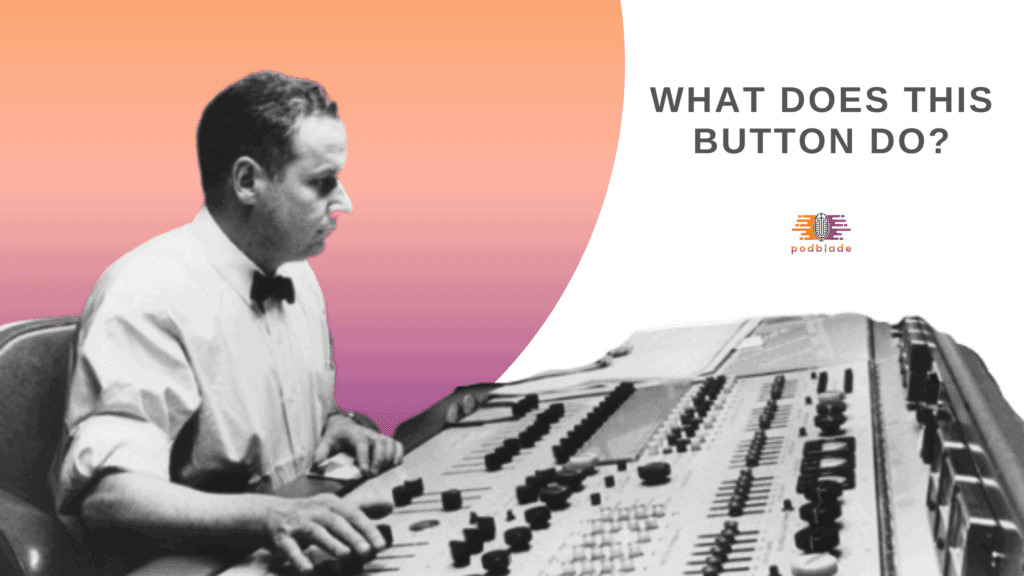 Now that you have the right mindset and tools, you are now ready to start creating your first episode.
Here's a rundown on how to do it, and a few podcast tips
Create & Review Your Content
Before you start recording, it is best to first review the talking points you wish to tackle on your first episode. It is highly advisable that you first create a list of talking points to make for fluid transitions between talking points. Being familiar with your script will not only make the episode sound more professional – it will also allow you to comfortably do adlibs between talking points.
Also, it's better to do test recordings for you to check volume levels, and make sure all your DAW is recording correctly.
Operating Your DAW
Before clicking the record button, make sure that you close all unnecessary windows on your computer. This is to ensure that no other application will compete with your DAW in terms of processing.
As mentioned earlier, there are numerous DAWs out there that answers the question of how to record a podcast. Some are stand alone programs, while some are web based.
Here are some of them:
Free
Audacity
Ardour
Mp3myMp3 Recorder
Total Recorder
Premium
Virtual DJ
StudioRack
Ableton Live
Each program is more than capable of recording and editing audio.
Using Audacity
For the purpose of simplifying things, let's just pick Audacity since it is free and easy to operate – and use it as an example of how to record a podcast from start to finish.
Installation, Set-Up And Operation
If you don't have it yet, download and install the latest version of Audacity from audacityteam.org.
Connect your mic to your computer and open Audacity.
To make sure that your microphone is connected to Audacity, click the drop down menu beside the mic icon on the upper left side of the Audacity window and choose "Microphone".
Click the record button and do a short test recording. Check the playback to make sure everything is working as it should. In order to "export" (transfer the file off Audacity into your computer) your audio file, you need to have LAME MP3 encoder installed. You can download LAME from https://lame.sourceforge.io/.
Once LAME is installed, close and re-open Audacity to establish the connection between programs.
To save your recording, do a quick recording then go to "File" choose "Export Audio", then click on "Save as type" and pick "MP3 Files". You will then be prompted to name the file. Choose something that you can easily remember and save it either to a specific folder or on your desktop.
Find the file and play it on the Mp3 player of your choice to make sure that everything is working as it should.
Recording Process
Again, make sure that your mic is connected with Audacity and that volume levels are not in the red.
Hit record and create your first episode. To end, just hit the stop button.
Once you're done, go to "File" and click "Save File As" and create a filename for your recording. Keep in mind that this action only saves your progress within Audacity. To create an MP3 file of your recording, you need to "Export" said file.
Adding Background Music To Your Recording
To add music to your recording, go to "File" click "Import" and then choose Audio. A window will then appear. Choose the audio you wish to add and it will appear inside Audacity on a separate track.
NOTE: For those that are completely new to audio editing, think of "Tracks" as the lanes on a highway and "Audio files" as cars. So basically, each "car" (audio file) is separated by "lanes" (tracks). Does that make sense?
Anyway, to edit in your intro music, click on the "track" the music file is in – and highlight the section that you want to use by holding the left mouse button down – by dragging the pointer either to the left or right.
You then go to the middle part of the Audacity navbar and find the "Trim" button. This will delete any audio outside of the area you highlighted.
Now to align your intro music with your recording, go click on the "Time Shift Tool" on the navbar. This will allow you to freely move audio files in each track. All you need to do now is find the right point where you want your recording to start.
The final step is to click on the "track" of your background music, click on "Effects" from the navbar, and choose "Fade In".
Congratulations, you successfully edited your intro music into your recording!
For your outro, do the same process, but choose "Fade Out" instead.
REMINDER: Make sure that you click "Save" before you close the program.
Exporting Audacity Files
Once you're content with your edits, go to the navbar and click on "File" then "Export" choose "Export as MP3" and click "Save".
Audacity will then prompt you to key in meta tags for your file. Fill in all the information on the window.
Click "Save" and then "Ok" once you're finished.
How To Record A Podcast Q&A
Q: What's the best podcast software out there?
A: Well, it's the one that you are most comfortable with. Technically, there is no "best" podcast software per se. It all boils down to how capable you are in operating a software.
Q: What's the best place to upload my podcast recording?
A: Well the idea is to "syndicate" your podcast to as many platforms out there. But if I were to name a few, you should be at least on iTunes, Spotify, Soundcloud and Mixcloud. So far, those four have the most users.
Q: What makes a good podcast?
A: It has to be engaging, informative and of good audio quality. Think of it this way, if you were the one listening, what would make you say "now that was nice"
Q: What for you are the best podcast hosting platforms?
A: In no particular order, it has to be Podbean, BuzzSprout, Blubrry, Transistor, Smart Podcast Player, Libsyn and SoundCloud.
Anyway, we hope that this how to create a podcast article has helped (would be) creators understand the ins and outs of how to make a podcast from start to finish.
So now that you know how to record a podcast the right way, go ahead and make one!
And if you need professional help, you can either do a Trial Episode with us or schedule a free consultation call where we will explain how we can help.


Anyway, if and when you get your podcasts online, do leave a link on the comment section below.
We would love to see what you've made, and hear what you have to say.
Anyway, stay safe, and we will talk again next time.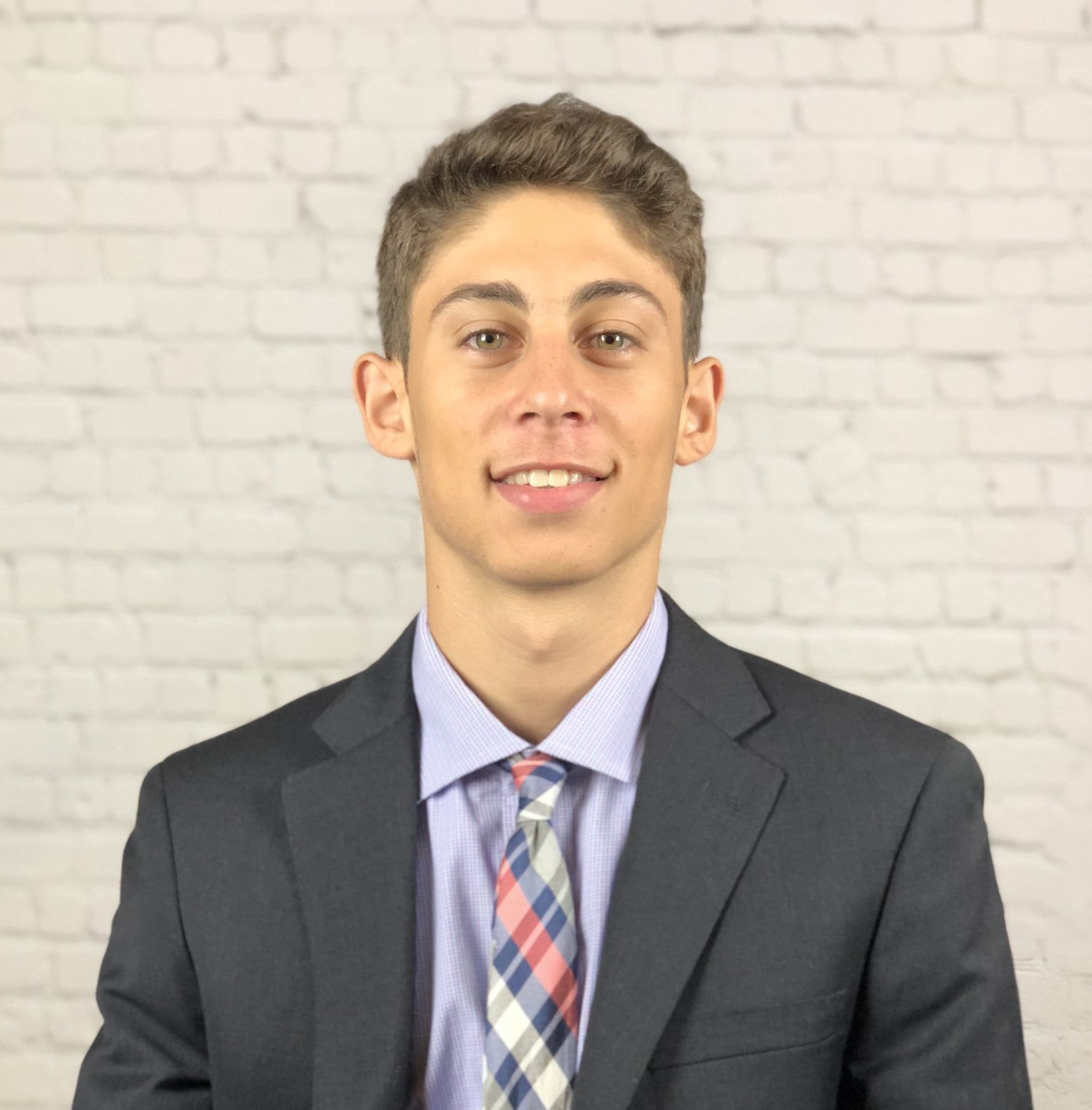 Rom is a podcasting specialist, ranking his show in the top 100 for all business podcasts in only his first 6 months since launching. He is also the co-founder of Podblade, creating an affordable yet professional editing solution for podcasters. When he isn't working, you can find him watching his favorite soccer team (Tottenham Hotspur) in action.