The question of how to promote a podcast is not something you think about after you've done your first episode.
Why you ask? Well, because promotion goes hand in hand with product development.
Do you really think that big companies create a product first, and then brainstorm how to promote it?
How To Promote A Podcast Properly: Why Bother Creating An Article About it?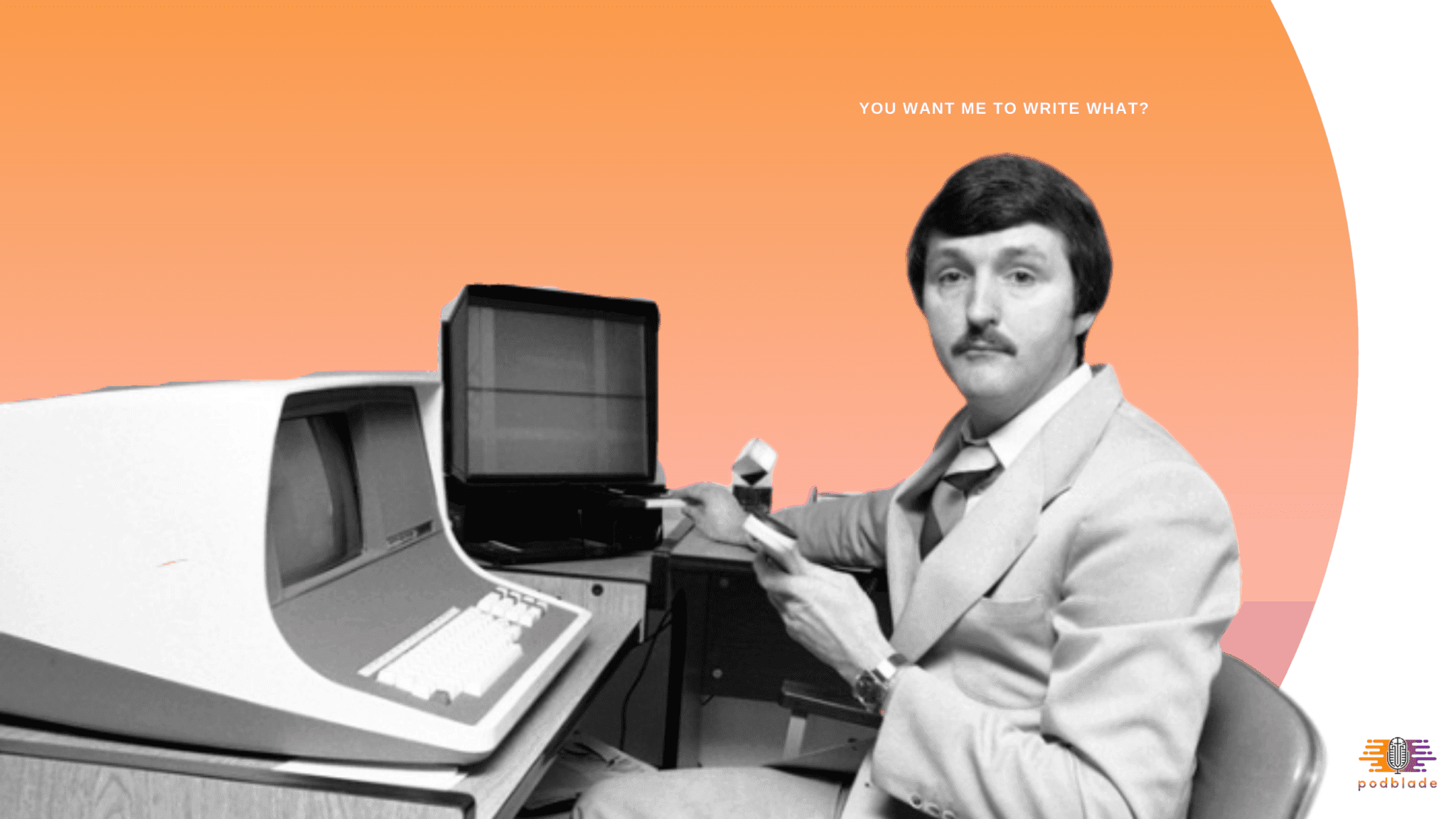 If you are familiar with the world of podcasting, I believe we are in agreement that the market is a bit saturated.
Regardless of how obscure the concept for your podcast may be, I'm pretty sure there's a bunch of it out there with the same concept as you – with a decent sized loyal audience to boot.
Now if you believe you can do better, then kudos on your determination to reach your goal!
But sadly, determination alone does not convert listeners – strategic marketing and branding does. And that's the reason why we're here talking about how to promote a podcast – efficiently and effectively.
Are they groundbreaking marketing/branding approaches you ask? Nah, far from it.
In fact, you might be already aware, or may even be applying them on other things without you knowing.
And the "without you knowing" part, that is exactly what I want to address.
By putting all the things you need to do in Black, BOLD, letters – and then explain how you go about doing it – it gets cemented into your head.
And if you indeed have been doing them unconsciously, at least now you have a clear understanding of their why's, what's and how. Which at the end of the day allows you to think much clearer about how to go about doing things – or at the very least help you arrive at an informed decision that is void of guesswork.
Does all of that make sense?
Are you ready to dive in?
What we tell our clients and partners is to make it easy for anybody to share updates regarding their episodes.
If they have guests on their podcasts, we advise them to send their guest shareable content like pre-written status updates and tweets, links to episode teasers, images or pull quotes from the episode – on the show's release day.
This makes it much easier for the guest to share the news about the new episode as they no longer need to create content for it.
And since said shareable content came from you (the podcast producer) then you have complete control of the tone and look of said materials for branding purposes.
No need to worry about over eager guests creating their own images and you cringing at it.
Provide Different Types Of Content For Social Media
Ok, I want an honest answer from you okay?
How many times have you used either the link to the show or an image to promote a new episode – and nothing more?
Don't worry, I too was guilty of it years ago when I was green as a newly sprouted leaf.
And one thing I noticed is that people have different preferences when it comes to sharing things.
Others go with just a standard image, while others prefer sharing video clips.
Now the reason why you should create multiple marketing content for social media is because you have to promote your new episode multiple times.
Doing so using one time of promotional content makes it boring – and you lazy or unimaginative.
And besides, it would just be plain awkward to share the same content you posted the day before, right?
Here are some suggestions:
Create a teaser for the next episode at least a day before its release. Teaser could either be in the form of an audio clip or a branded image.
Use Canva or Glorify App to create branded quote images with links to the new episode.
Create different 15 second soundbits, upload it to Soundcloud, and then share on Twitter – since Twitter allows audio to be played in its news stream itself.
Make sure to upload several updates, across different platforms, for the entire week.
Create a behind the scene story for Instagram.
Convert Your Podcast Into A YouTube Video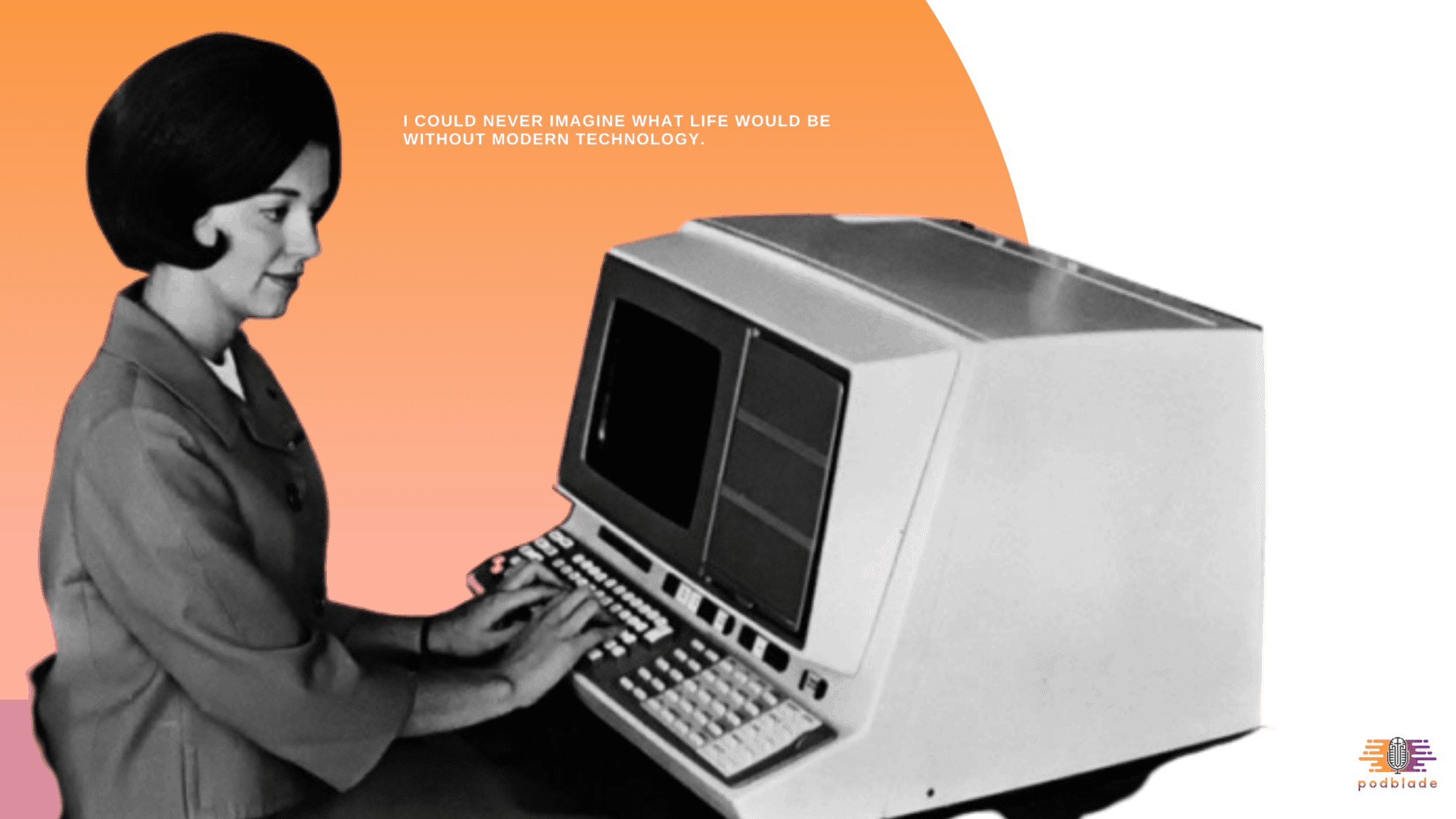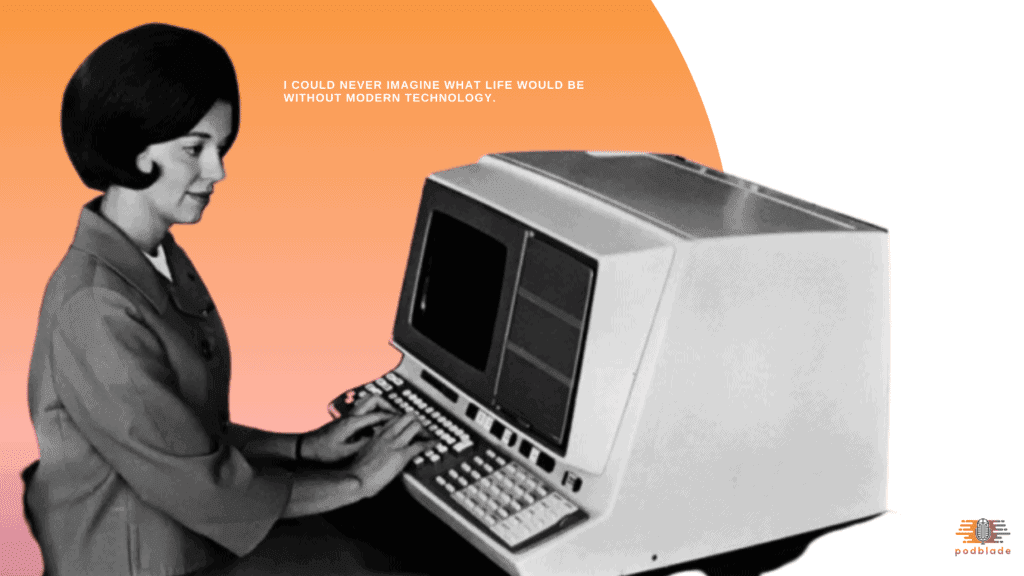 YouTube is currently without doubt the biggest video streaming platform in the world.
For the first half of 2020 alone, YouTube has 20 million logged in users each month. And 70% of what people watch are determined by its own algorithm.
This makes it one of the most lucrative marketing and branding platforms on the internet.
And as a podcaster, you should take advantage of that.
The easiest way to convert your audio podcast into a video is by using free software like Windows Live Movie Maker for PC and iMovie for Mac.
All you need to do is:
Create a canvas dimension of 1,440 pixels tall by 2,560 pixels wide
Put in an image of your show, or that of your guest, as a thumbnail
Take time to annotate the video with cards and links
In terms of search visibility, I suggest that you do a bit of keyword research for your title and description section.
YouTube is in fact considered as a search engine, with millions of searches each day. So using a keyword that is related to the topic of your podcast, and one that a lot of people are searching for is an absolute must.
Top Tip: For episodes where you have a guest, include "Interview with" in the Title and Description section. Many people use this search phrase on YouTube.
Submit To Podcatchers & Aggregators
Podcatchers are what you use to download podcasts. And aggregators that show you a list of podcasts you can listen to.
Now the purpose of submitting to them is to increase the visibility of your episodes. Each aggregator you submit to increases the probability of a random user stumbling into your podcast.
And if you have a website, you can have all those aggregators linking back to you – which of course improves your site's SEO authority.
Here are some of them:
Turn Audio Into Text – And Then A Blog Post
This is one how to promote a podcast tip that I strongly recommend.
Tons of podcasts out there use this to either present content in a different way, or for their SEO campaign.
And totally get why. I mean, you read a book from time to time as well, right?
It's a refreshing break from just clicking play, and adds a whole new dimension to how users interact with the content you dish out.
Now you can either transcribe the entire episode, or just key portions of the show.
If you choose to transcribe the entire show blog post, then that would take quite some time, and would be a very long read. On the flip-side though, that would give your readers the entire context for each conversation.
And besides, you can also break it up into sections if you want to.
Now if you're going with show notes, then it would be much easier to do. Plus you can use it as part of marketing images.
Regardless of what option you go with, just make sure to format it correctly, and maybe include screen captured images to the blog post.
Do A Ratings Party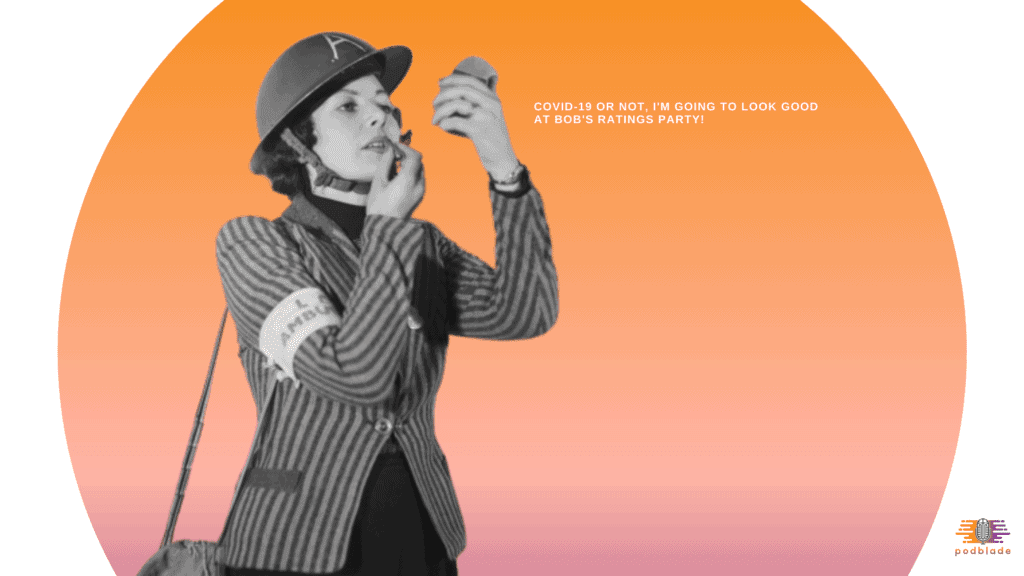 So what does having a party got to do with how to promote a podcast?
Well, a "Ratings Party" has everything to do with how iTunes rates podcasts, thus making it one of the most important how to promote a podcast tip on this article.
Undoubtedly, iTunes is the top podcast aggregator to date. And if you make it to their "Noteworthy" list – then you're set.
Now the thing with that list is that you only have 8 weeks after launch to make the list. And because of this, people have been looking for ways to, well, trick the system.
So basically, during the first couple of weeks, you need to find ways for people to download your podcast. And this is where a "Ratings" party comes in.
So how do you do it?
Throw a party, be it in real life or virtually, to announce the launch of an episode
Run a contest that spans for at least 2 weeks
Publish podcast related blog content on your site for at least 2 weeks
Include a link to your podcast on your email signature
Get everyone you know to post or tweet about your podcast
If you have an email list, blast them an announcement about your podcast
Now all of that may seem as hard-selling for some. And I admit, it is.
Personally, I never liked hard selling, and still don't. But this is something many people do, and just make sure that I got every aspect of this blog post covered – well, I had to include this.
Be A Guest On Other Podcasts
Just like a politician running for office, or a movie star promoting a film, you too need to go out there and do a bit of guesting.
Just make sure that the show you will be guesting in is somewhat within the niche you're in. That way you can easily pitch your own show to its listeners – and maybe convert a few of them.
Now when it comes to finding those podcasts, you can go to the iTunes listing page and filter podcasts based on their category.
Well that's all for our how to promote a podcast article.
I hope that the tips will help you create a much more streamlined marketing and branding campaign for your future episodes.
And if you need help in polishing those future episodes, then why don't you send us an email.
We at Podblade are more than happy to help out a fellow podcaster in need. All you need to do is email us at editing@podblade.com and tell us what you need help with.
And if you're curious as to why people are talking about our services, then why don't you click the banner and schedule a FREE consultation session with us.


Anyway, if you have anything you wish to add about his article, please feel free to do so at the comment section below.
As always, stay safe, and we'll talk again next time.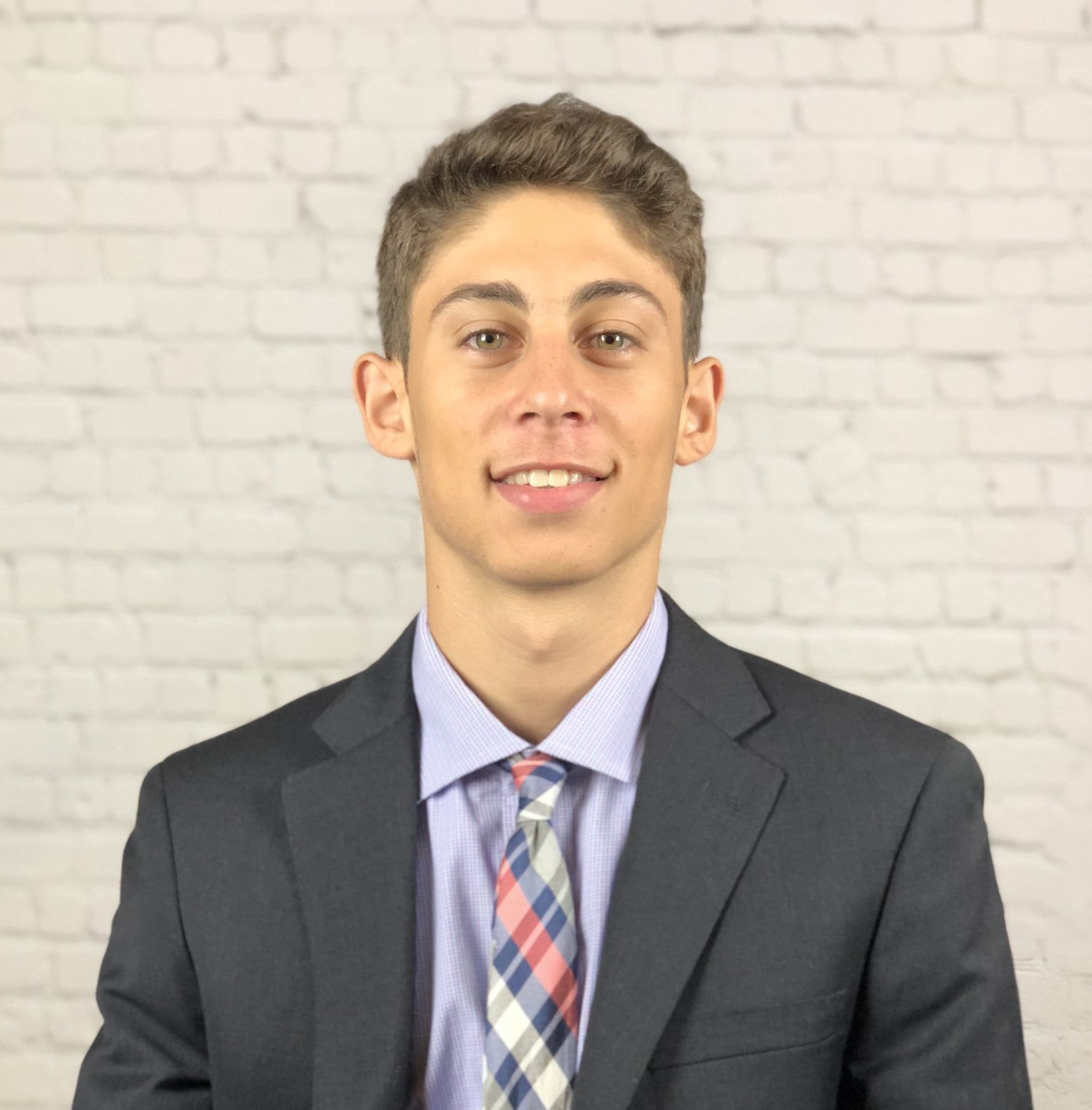 Rom is a podcasting specialist, ranking his show in the top 100 for all business podcasts in only his first 6 months since launching. He is also the co-founder of Podblade, creating an affordable yet professional editing solution for podcasters. When he isn't working, you can find him watching his favorite soccer team (Tottenham Hotspur) in action.