I personally see the question of how to get podcast sponsors as one that does not stem from greed, but a question of sustainability.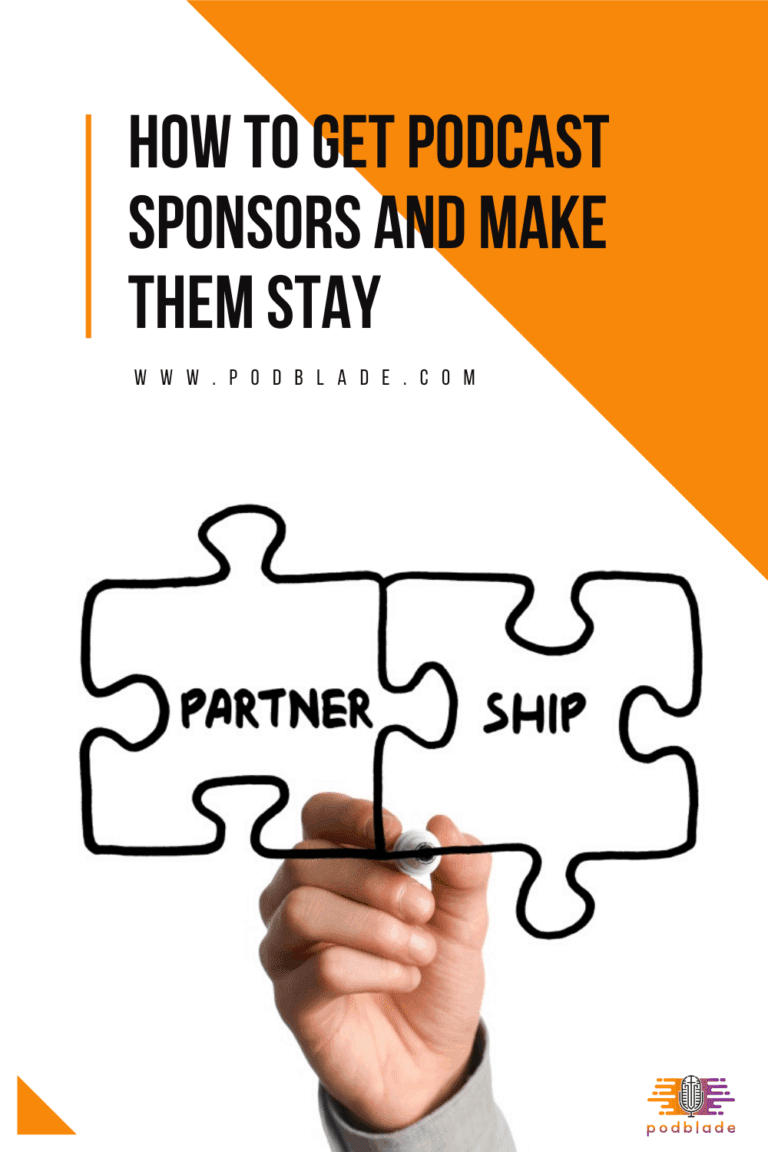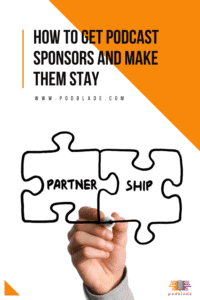 If you've gone through one or two episodes, by now I'm sure you're aware that podcasting is not just something you can do while waiting for your coffee to brew.
For those of us that are serious about it, it takes days of planning, research and practice to come up with an episode that you would be satisfied with.
And because of that, getting a few bucks from all that effort helps in motivating you to do better on the next episode.
So unless you're one of those people who don't really care about podcast sponsorship, then read on as I will give you tips and tricks on how to get podcast sponsors – and how to keep them as well.
Understanding How Podcast Sponsorship Works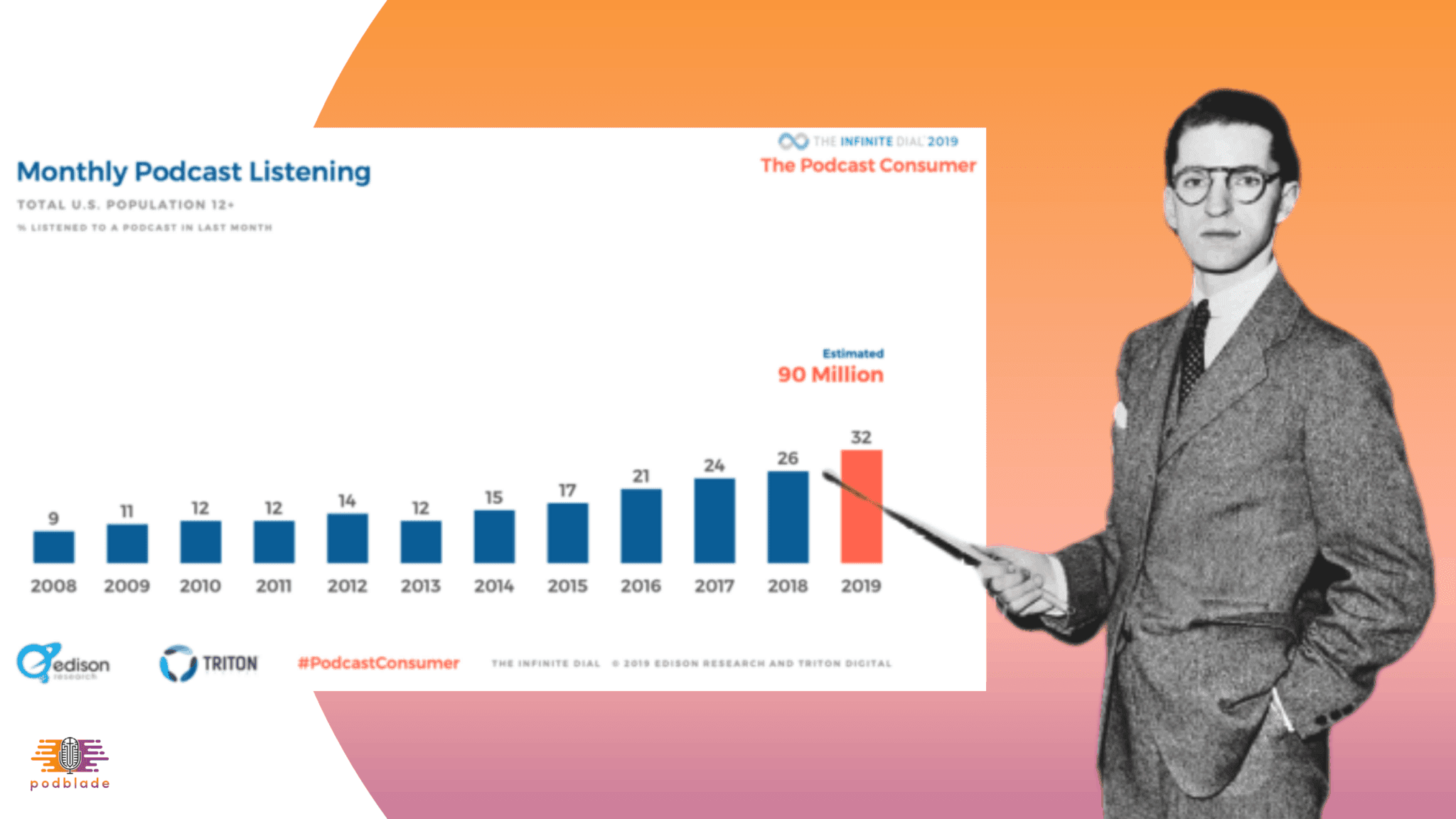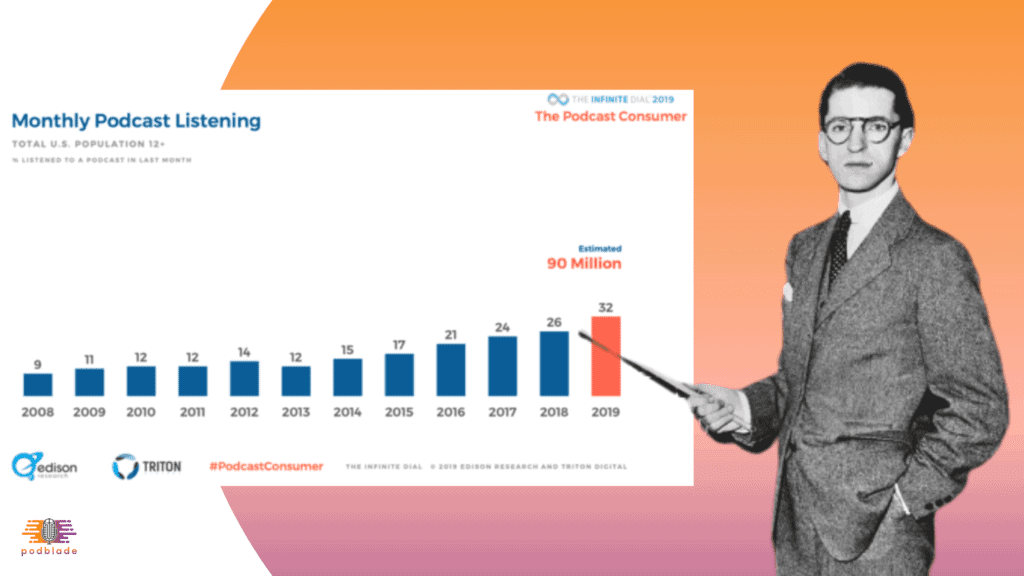 The idea behind podcast sponsorship is for you to help increase brand awareness or help sell your sponsor's product.
And when it comes to pricing, it's divided into:
CPM (Cost Per Mille) Method
Per Mille means "per thousand" – which means you get paid a fixed amount every time you hit an agreed 1000 mark. Said mark may come in the form of podcast downloads or listens.
Now let's say you and your sponsor agrees on $20 per 1,000 downloads. And for a specific episode you hit 5,000 downloads. This means that your sponsor owes you $100.
As a podcaster, you have the ability to earn more from every episode if you decide to promote/accept more than one ad. These ads are typically run during the start of each episode.
Take note though that the CPM approach is well suited for podcasts that have a high download volume like 50,000 or more.
Value Based Option
For this type of arrangement, both you and sponsor agree on a fixed advertising price per episode, without taking into consideration the number of downloads or listeners.
This payment method typically works out better for the podcast host, since it emphasizes the trust that their audience has with them.
This method is absolutely profitable especially if you already have a following.
For example, lets say your podcast about adventure motorcycling has 100 listeners per episode. But since the majority of them are middle aged men that are obsessed with adventure biking – and consider your gear suggestions as gold – then you can negotiate a decent amount per episode from your sponsor.
Your sponsor gets a few sales, you get paid for suggesting it and your listeners are happy with their new gear. Everybody wins!
If you want an easy no metrics ad set-up, then this is the one for you.
Affiliate Method
Affiliate programs rely on how many new customers you convince to buy from your sponsor. Each time one of your listeners buys a product from your sponsor, you get a percentage of said sale.
Affiliate commissions are relatively high compared to the CPM model because the company knows they are only paying the podcast host after they've generated a profit.
The great thing with choosing this option is that the payout is quite high compared to the CPM method.
Plus, you have greater flexibility as host on when you want to run the ad. This in turn makes for a more fluid advertising approach.
In terms of how to track your payout, sponsors will usually issue promo codes exclusive to your show. Each time said code is used to purchase a product or service from your sponsor, your sponsor is required to pay you the amount you both agreed on.
Is There A Standard Rate?
From what I know, there really isn't an industry standard as ad payments are completely dependent on what amount and metric you and your advertiser agrees on.
But to give you a rough estimate, CPM sponsorship runs around $15 to $25 per 1,000 (downloads, listens, impressions, views, etc) CPA deals on the other hand are more difficult to calculate as it is completely dependent on what and how much the advertiser's product is.
Now that we're done talking about the different payment methods, let's go find your podcast some sponsors, okay?
How To Get Podcast Sponsors To Sign Up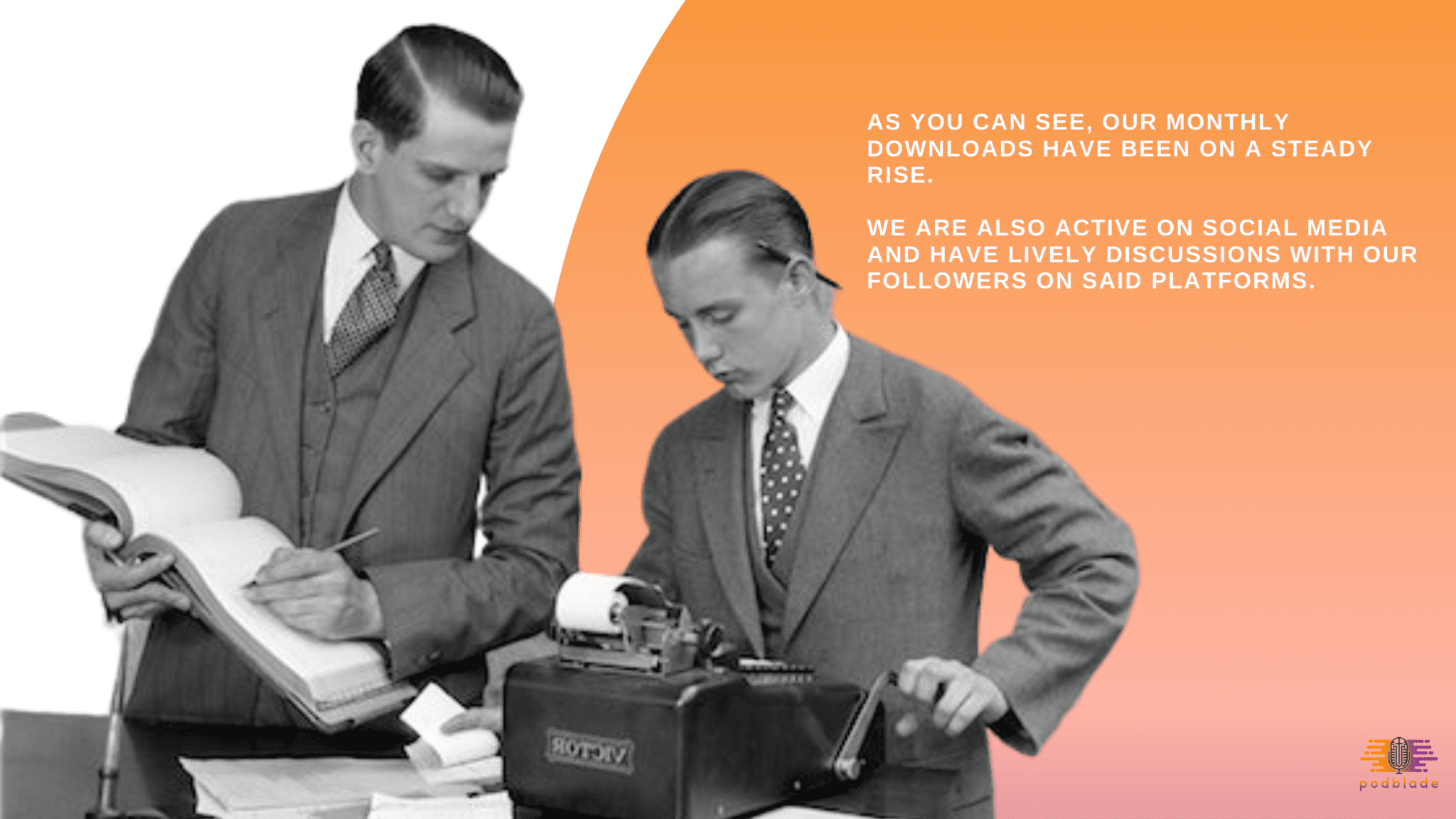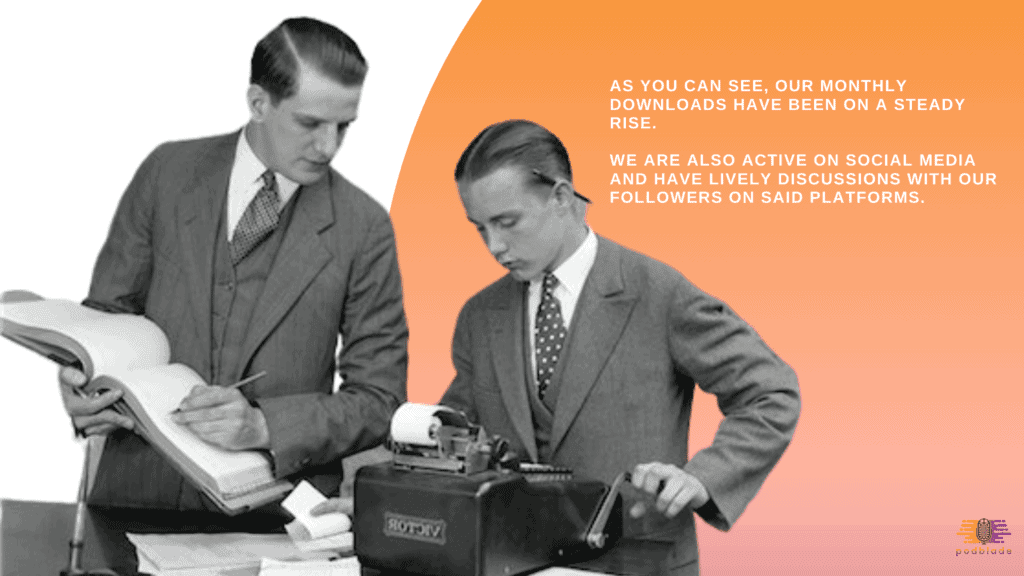 Now unless you either get really lucky, or come up with an overnight hit, no company will offer sponsorship to a fairly new podcast.
This means that you have to approach several companies if you want to monetize your episodes.
When it comes to pitching your podcast to companies, many go with the spray and pray approach. It's when you send your pitch to as many companies out there hoping that one of them says yes. Most of the time, the pitch is a generic sounding email that is void of any personality.
Most companies don't usually fall for this. And those that do are oftentimes not doing too well themselves – which brings into question the long term sustainability of said sponsorship.
So if you want quality sponsors, you should put a bit of elbow grease into your prospecting and:
Research Your Competitor's Sponsors
Don't think of it as spying but rather as "market research".
The main point of doing this is to establish what companies/brands are advertising within your niche.
Make sure you listen to several podcasts, even those that are at the edge of your niche, for you to come up with a comprehensive list of potential sponsors.
Once you have your list ready, go check if you can get their marketing email, or better yet, someone within their marketing department.
If possible, make sure that the person, or account, that you will be contacting has the power to greenlight marketing campaigns.
Find "Appropriate" Sponsors
Though this goes without saying, you might be surprised as to how many podcasts out there have sponsors that don't have any connection to their podcast's theme.
Though yes, they still do get paid, the problem is that some listeners might lose interest in the podcast – and see its host as a money hungry individual.
Think of it this way. If you were the one listening to a podcast about taking care of dogs and the host goes into a cat commercial, how would you react?
Try to target sponsors that your audience resonates with, and said company will possibly stay with you for quite some time.
Put Your Best Foot Forward
Sponsors don't care about how well written your email is, or how well your website looks. All they care about is your monthly download and listening figures, and how much will they possibly earn from you.
So with that said, send them your best work so far. Detail to them what your future expansion plans are and how you will be able to hit them. Show them the network you built around your podcast and how they can leverage it as an indirect marketing wing.
Don't oversell yourself though as it might backfire.
Take things slow and build trust with your potential sponsor by giving them a free trial period. Doing so forces you to come up with great episodes, while at the same time making your would be sponsor comfortable with the idea of their brand tied to your podcast.
So now that you're familiar with how to bag one, the next step is:
How To Get Podcast Sponsors To Stay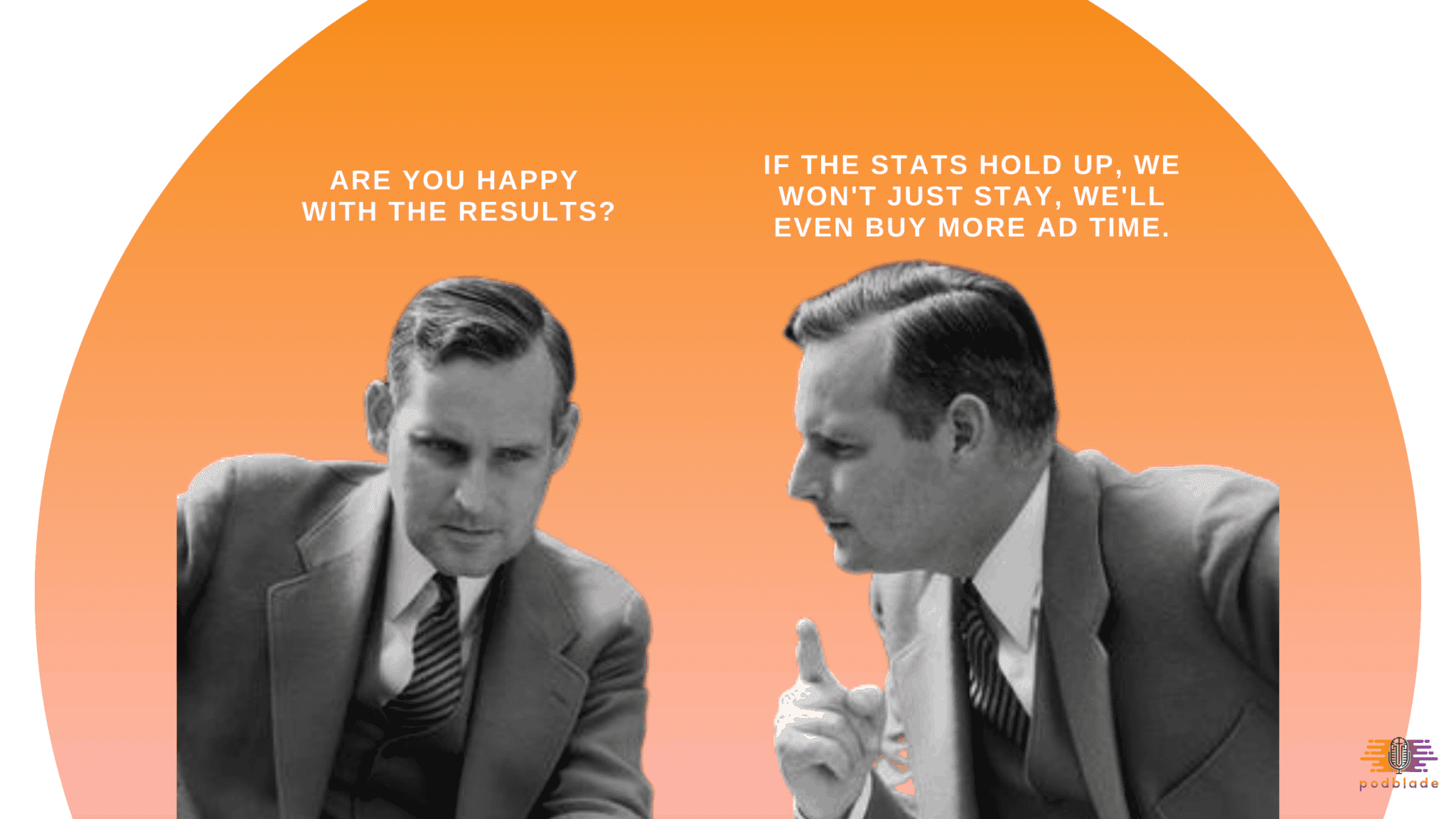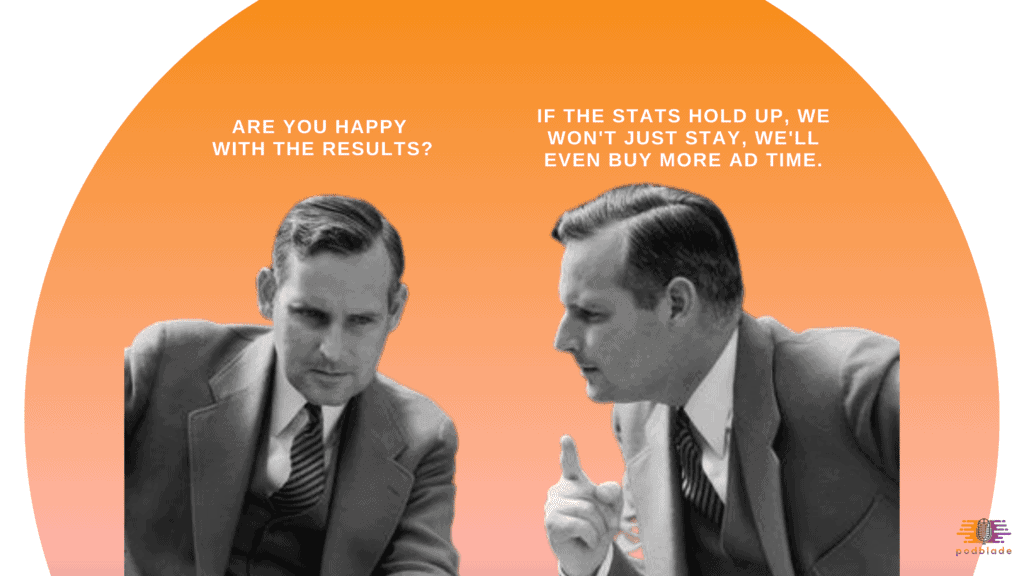 Some say that getting an advertising account is the easy part, keeping said account is a whole different story.
From my personal experience, there are several ways of how to get podcast sponsors to stick with you for quite some time.
And the first on in my book is:
Making Sure That You And Your Audience Is On The Same Page
Unless you end up becoming the next Joe Rogan, then the only reason your sponsor is staying with you is because of your audience.
Keep in mind that they are not your friend, and that your relationship with them is not because they like you – but because they like your stats.
Make sure to review previous podcasts and check to see if there are any fluctuations in download stats.
If there are, check which episodes were it and see if you deviated from your usual format.
Product Knowledge Makes Better Sales
Product knowledge is an integral part of sales. And though you mostly play the role of host, keep in mind that you also represent your sponsor each time you pitch their product.
By taking time to better understand the product you're selling, you become more convincing as a sales person.
This in turn fosters trust between your listeners, which could lead to more sales for your sponsor.
Keep Episodes Consistent
Consistent in both frequency and quality.
Starting a podcast entails absolute commitment on your part. You owe it not just to your sponsor, but your listeners as well.
If you can't do an episode, go find a replacement. Content starting to become monotonous, go search for a fresh angle. And if you feel like burning out, remember why you started in the first place.
But then again, we are not machines, thus it is only but natural to feel burnt out.
So whenever you feel like you need a bit of help to keep standards in check, get in touch with us – we at Podblade can help.
As a company we specialize in a wide range of tasks designed to compliment every podcast episode you release.
From editing to marketing, we have several teams on standby waiting to provide you with:
Audio Editing
Video Editing
Audiogram
Basic Show Notes
Audio Files Published
Video Files Published
YouTube Thumbnail
Quote Cards
Podcast Website
Podcast Hosting
Analytics Reports
Advanced Show Notes
Timestamps
Blog Featured Image
Publishing to WordPress
Curious to know if we can really deliver on our promise?
Then go register for a Trail Episode and experience our service first hand.
Or much better, click on the banner below and schedule a FREE consultation with us!


So, still wondering how to get podcast sponsors?
If you feel that this article is of great help to you, please do us a favor and share it within your podcasting circle.
And if you wish to add anything, please feel free to do so using the comment section below.
As always, stay safe, and we will talk again soon.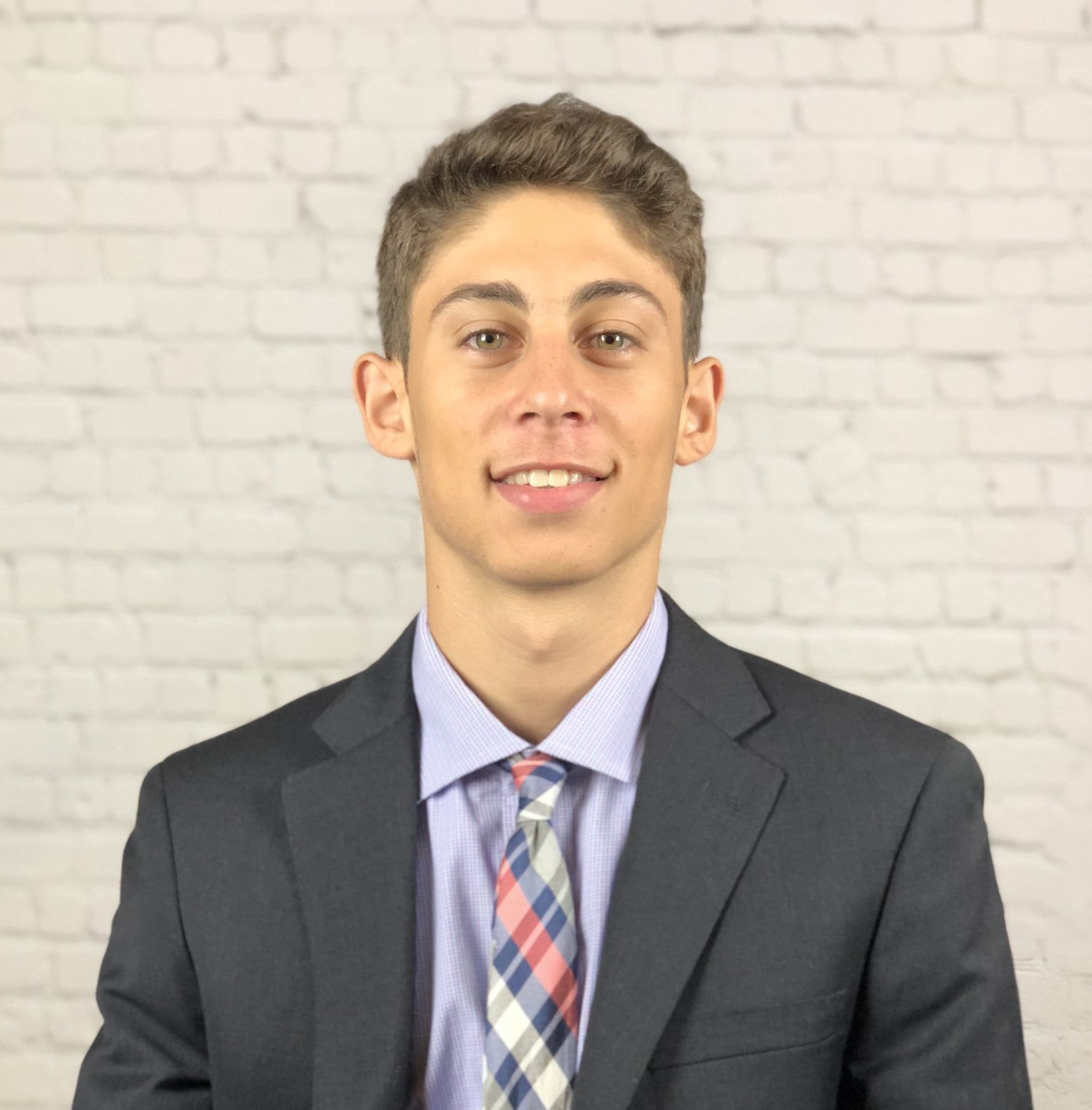 Rom is a podcasting specialist, ranking his show in the top 100 for all business podcasts in only his first 6 months since launching. He is also the co-founder of Podblade, creating an affordable yet professional editing solution for podcasters. When he isn't working, you can find him watching his favorite soccer team (Tottenham Hotspur) in action.