There are a lot of books about podcasting out there; written by both podcasting veterans and those that are eager to share their own journey into the industry.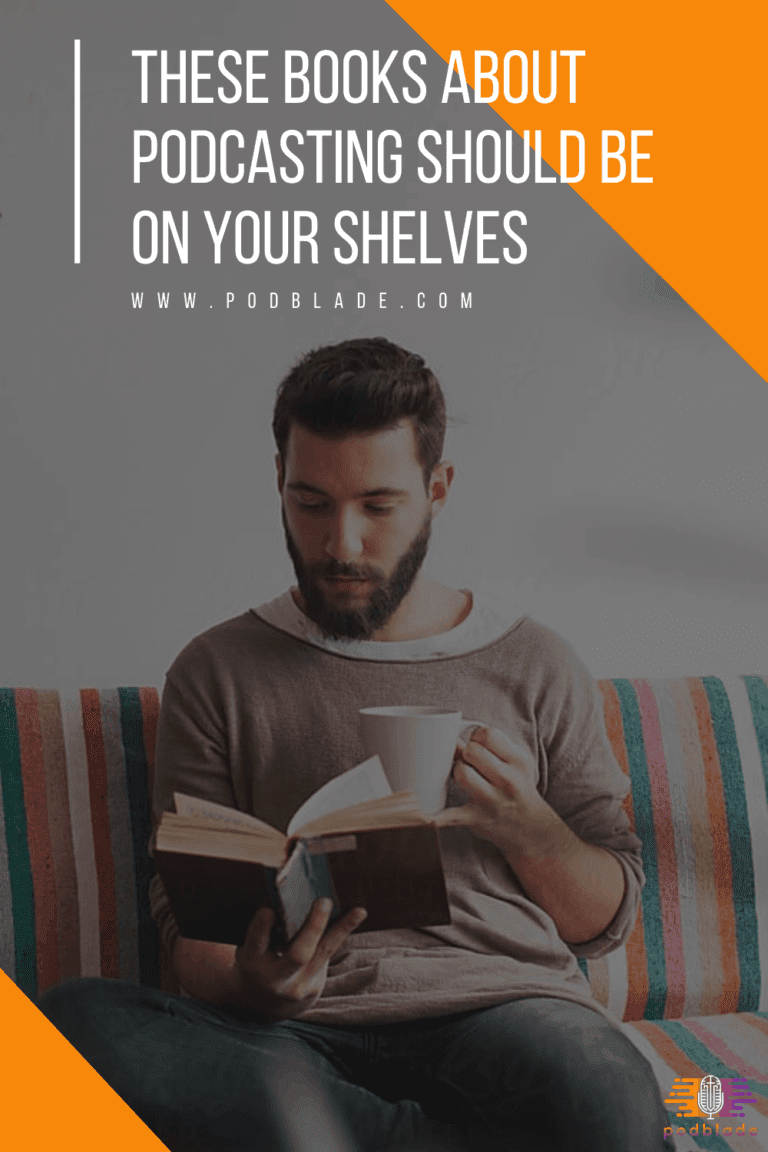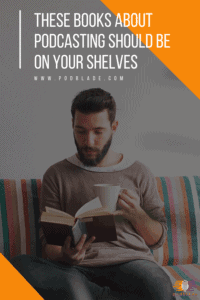 But with volume comes the problem of where to start and what to prioritize.
From my end, I see a good book about podcasting as one that:
Provides an expansion beyond intuitiveness and the obvious
Creates clear lines between what's doable, theoretical and what just doesn't work anymore
Offers proven examples that allow me to convert and apply what I learned
Helps me become a much better podcaster
So with that said, here are some books about podcasting that helped shaped the podcaster that I am today.
9 Best Books About Podcasting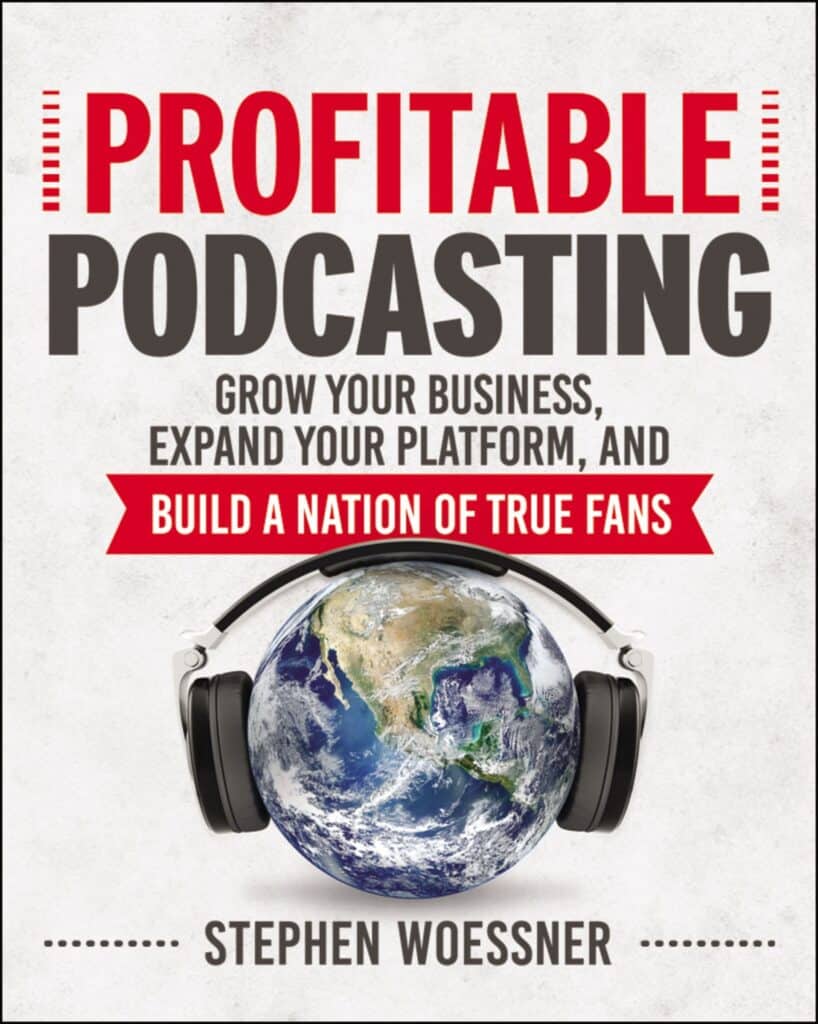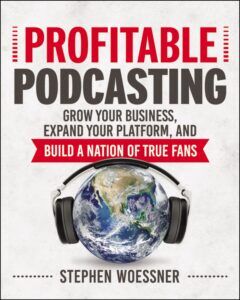 For those that are seriously using podcasting as an alternative income stream, then this is a must-read book for you.
What I like about this book is its non-apologetic approach in using the medium to generate passive income. I find its no-nonsense approach on "what to do and how to do it" honest, practical, and invaluable.
Unlike other books about podcasting, this one goes straight to the point and forces you to think of creating podcasts as a business venture.
If you're doing podcasting as a mere hobby, then this book may be too much for you. But nevertheless, the talking points written on it can still provide you with value – and maybe even convince you to take podcasting more seriously – and even turn it into a full-time profession.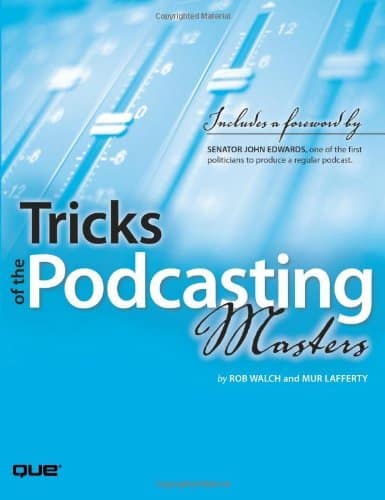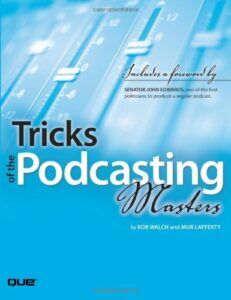 If you're not familiar with the names Lafferty and Walch, then let me be the one to tell you that they are huge names in the podcasting world.
Each of them has created dozens of podcasts titles through the years – and had almost all the big names in podcasting on their shows as well.
For me, their book feels like a documentation of their collective experiences as veterans in the game.
Key talking points touch on how to effectively interact with listeners, how to keep yourself consistently motivated and excited about podcasting, and interview tips on how to get the most information out of your guests, without sacrificing entertainment value.
I highly recommend this book about podcasting to both experienced and newbie podcasters.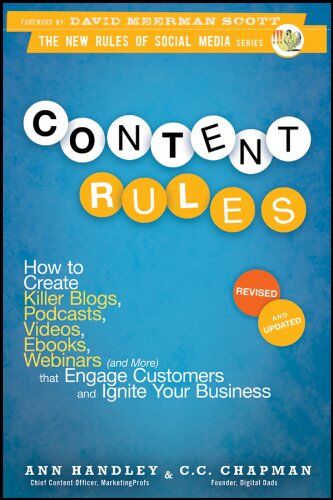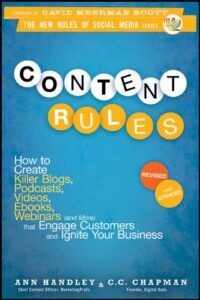 When I first saw this book, my initial reaction was "they ran out of cheeky title ideas I guess". In fact, I ignored the book because of it. I think the title was needy, amateurish, and just plain uninteresting.
Luckily for me, a friend had a copy and left it at my place. So one boring weekend, I opened it out of curiosity. A few hours after, I was singing its praises.
Now I see the book as a template of how to effectively create content within and outside podcasting. I even see the title of the book as a sarcastic take on the topic of content creation as well.
The main talking point of the book revolves around the premise that great content is made of several factors: great story-telling, well-researched information, styling, and obsessive attention to detail.
All of which are presented in easily digestible strategies that even the greenest of podcasters can understand.
I can say that it has helped me improve both my writing and oral storytelling techniques – and even how I make and present videos.
This is a great book that goes beyond podcasting and a must-have for any content creator in general.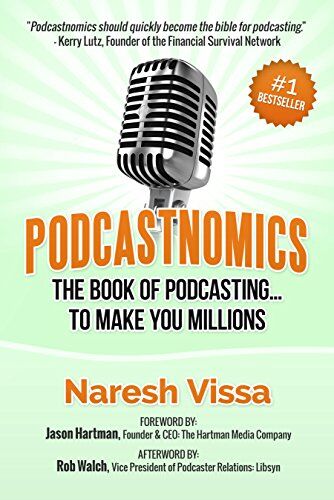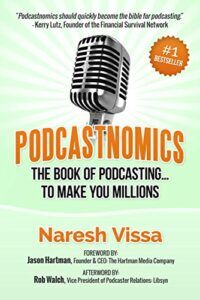 In terms of age, this is an older book. In terms of value, this can be considered a classic.
A friend of mine who is somewhat of a veteran in the podcasting scene summed what this book has in store for its reader. He said that the content of this book is as relevant in today's podcasting scene as it was back in 2014.
Podcastnomics explains important factors that ensure longevity and profitability for any podcast.
It tackles how to monetize shows, how to find sponsors, and how to effectively incorporate ads within each episode.
Vissa labels podcasters as "audiopreneurs" and details the role that they play in shaping the future culture of the global market.
For Vissa, anyone can become a successful "audiopreneur". I remember reading this and chuckling a bit as it reminded me of a line in the movie Ratatouille that says, "everyone can cook".
So yes, we are all "Remi" hiding under a chef's toque and Vissa is the voice that is telling us to stop hiding, follow our dreams, and show everyone what we are capable of doing.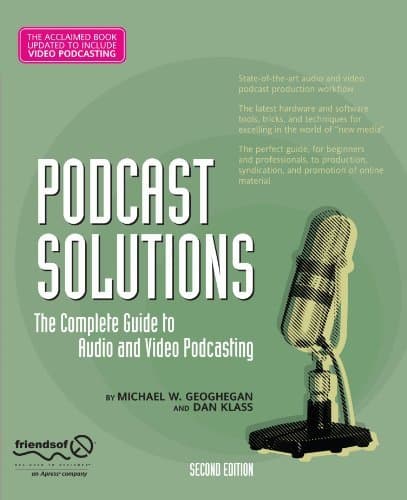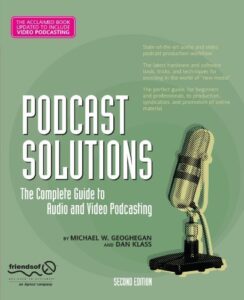 This one felt like a light read; as I stumbled upon it after already doing several episodes.
Having said that though, this is one of those books about podcasting that I would definitely suggest to someone who's thinking or has just started doing podcasts.
The book covers a wide range of important topics for beginners; as well as talks about the history of podcasting and famous podcasts that have influenced and shaped the industry that it is today.
The tone of the book is light and humorous; making for an entertaining and informative read for newbies.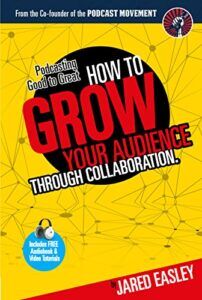 Another book aimed at newer podcasters, Podcasting Good to Great: How to Grow Your Audience Through Collaboration talks about all the basics of how to start a podcast.
For a newbie, it explains how to record audio files, how to write scripts, podcast editing, and sprinkles in a few tips and tricks that make the process much easier.
I think that the value of this book stems from the fact that new podcasters face an industry that is quite saturated.
Go check most categories on Apple Podcasts and you'll see that there are hundreds of titles vying for attention.
As an instructional manual, this is one of those books for podcasting that helps new podcasters navigate the industry. It shows them what pitfalls to stay away from while explaining how to be competitive and stand out from the crowd.
If I was new to all of this; this would be one of those books about podcasting that I will definitely credit in the future once I have reached my podcasting goals.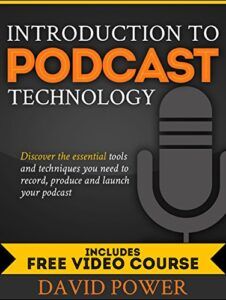 Podcasting is a highly technology-driven endeavor. And not everyone is familiar with how to effectively operate the tools and equipment needed to create a quality podcast.
And this is what Introduction to Podcast Technology is trying to address.
The talking points within the book are presented in a way that easily explains the technicalities of how to operate the tools in a way that absolutely anyone can understand.
All the tutorials are easy to follow and explain in detail how to operate each and every application and equipment you need.
For the technologically challenged; the book transcends a mere how-to guide and acts more like your go-to manual – making it truly indispensable.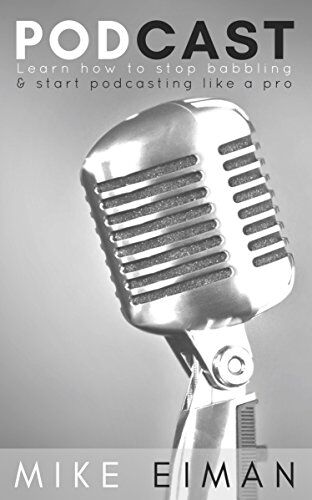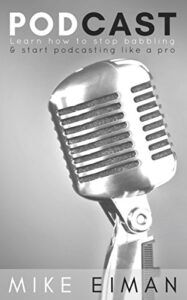 I have to admit that I still find myself reading this book from time to time whenever I get to review one of my podcasts or when I'm about to do a guesting on another podcast.
The key take away of this book for me is the fact that it reminds me that podcast monetization will easily follow if you make sure that you make quality episodes.
I know what I said is a no-brainer, but many podcasters, I included; need to be reminded of this.
Anyway, the book is very easy to read, and the talking points presented clearly and easily digestible.
Though some may argue that it can be quite simple; I don't see it that way as that is the whole point of this book.
And that is to try and drill all those basic stuff into your head in order for you to not develop any bad podcasting traits or habits.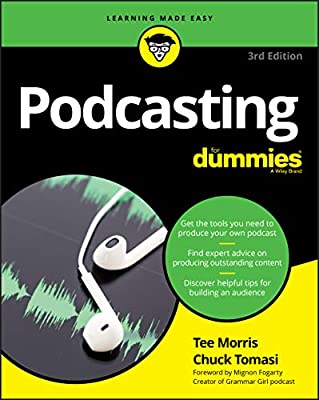 You cannot create a "books about podcasting" article without including a "For Dummies" book.
Though some find the series as a novelty, it actually makes more sense than other published self-help books in the market.
And this dummy book is not different, and I think a must-have for any podcaster regardless of experience level.
And what I like about this specific title is that they constantly update it to keep up with modern technology.
For all it's worth; this is definitely one of those books about podcasting that you need to read and have on your bookshelf.
So, what do you think of my list of books about podcasting?
Have you read some of them? If yes, which one is your favorite, and why?
And if you wish to add your own to the list; feel free to do so in the comment section below.
And if ever you need a helping hand in creating or managing your podcast, go schedule a FREE consultation call with us as ask us how we can help.


As always, you keep yourself safe, and we will talk again next time.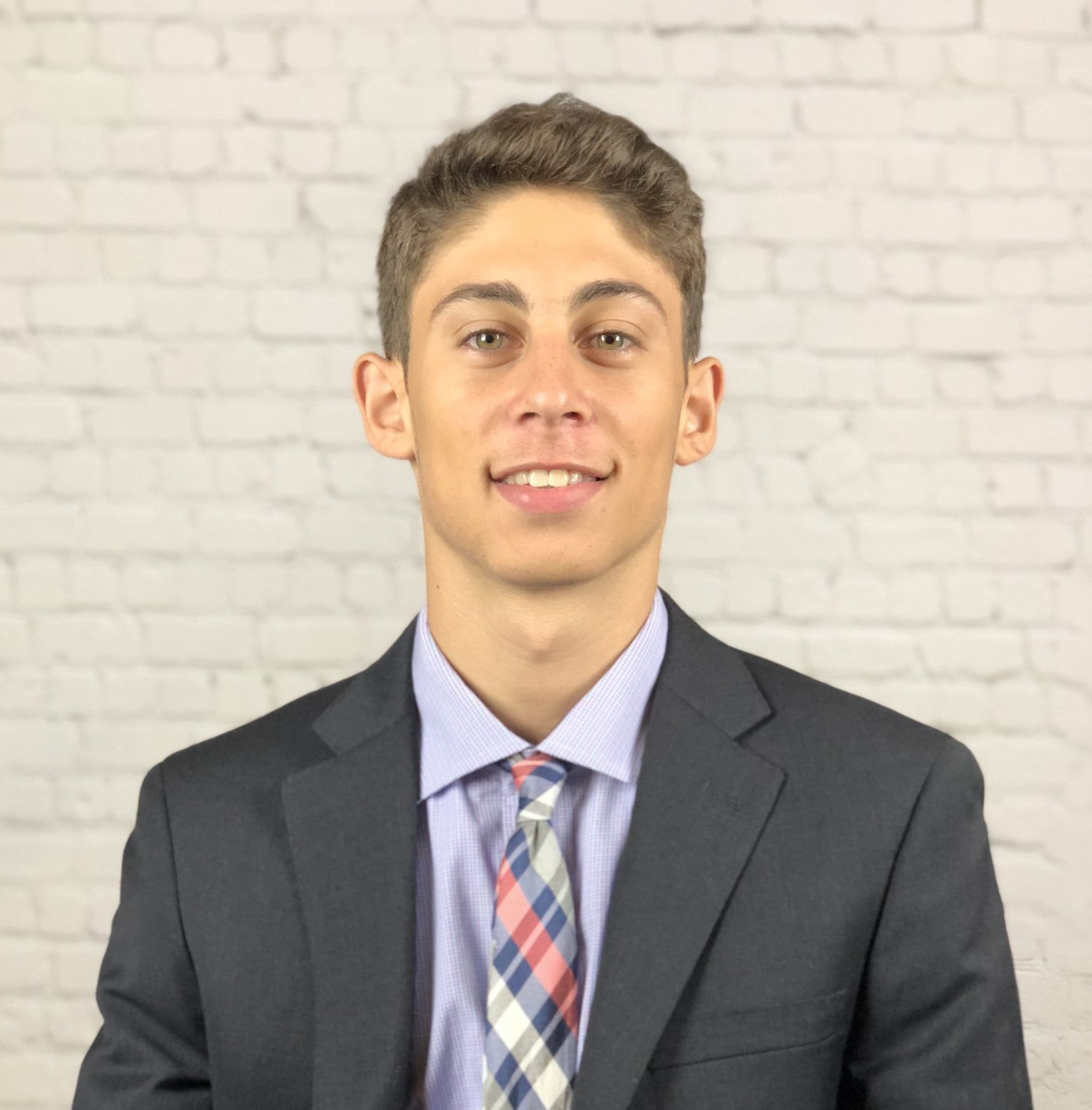 Rom is a podcasting specialist, ranking his show in the top 100 for all business podcasts in only his first 6 months since launching. He is also the co-founder of Podblade, creating an affordable yet professional editing solution for podcasters. When he isn't working, you can find him watching his favorite soccer team (Tottenham Hotspur) in action.