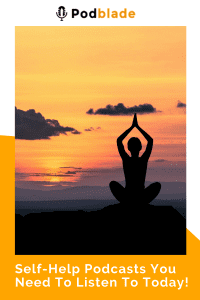 Am I happy?
Am I living the life I always wanted to live?
Am I on the career path that I am passionate about?
Am I the sort of person I want to be?
The start of the new year is a time when these life's big questions constantly pop up in our minds. There are fair chances that sooner or later, you'd be advised by someone or stumbled upon the internet about self-help books, coaches, and podcasts.
If you decide to indulge in the self-help genre, you will encounter a myriad of options. Also, you will be needing a new set of vocabulary. You will get to hear terms like "self-actualization," "healing modalities," and "human design." Self-help has a different meaning for different individuals. Some attach self-help to be more productive, some associate with being more discipline, and of course, how can we forget about the morning routine.
Just like there are different perceptions for self-help for different persons, there are different messages and information. What advice makes sense differs greatly from person to person. In the self-help podcasting arena, you may find it difficult to find shows that render a safe space to share opinions, rather than merely giving a solid ideological platform. In this blog post, we are sharing some self-help podcasts that are incredibly inspiring and will urge you to rethink how you live your life that too without asking you to sip on some magical tonic or pay a mammoth amount to enroll for an online course.
What happens when you get into self-help and self-improvement?
Before we begin our recommendations for the best self-help podcasts, we would like to give you a little insight into what actually happens when you start feeling the need to give a 360 makeover to your life and self.
When you first get into self-help and self-improvement, you want to consume all the information you can. You start following all the experts in the industry, you watch their YouTube videos, read all the books, attend seminars and workshops (the ones that are free or at least offer free cookies and coffee) and of course, you listen to their podcasts.
Speaking of the podcast, we would like to alert you that once you are on the path to self-help, podcasts can play an integral part in this journey. You would be listening to a lot of motivational podcasts while driving the car, doing laundry, cooking dinner, walking your dog; the time you spend doing your chores would simultaneously be spent in growing, learning, and feeling inspired.
Of course, the real question is do you become a better person as soon as you start listening to these podcasts. The answer may vary from person to person, but you can deny the fact that these self-help podcasts can give you the nudge you need to make changes. These podcasts don't magically turn on the button of happiness and fulfillment in you. You are required to make efforts to improve yourself. These podcasts only provide you with motivation and actionable tips to become a better version of yourself. Even if you become successful in bringing about the changes in your life, you should know that there will be moments and occasions when you'd fall back into old habits. Then again, a bon mot from your favorite show can bring you back on the path. Self-improvement or self-development is a long process that requires commitment and consistency. These podcasts can provide you with all the motivations, tips, and information that you need, but you are the one who has to make efforts.
What makes self-help podcasts so different and important?
We live in the age of a shorter span of attention and longer screen times. This scenario calls for searching for new ways that can help us consume information. For instance, a good book in audio form gives a great alternate way to absorb information and keep our mind sharp and active as well as escape from screen time. Similarly, there is no better way to inspire, learn and motivate yourself than plug into a good podcast. All the podcasts that we have suggested above loosely belong to the field of self-help-some are related to rejuvenating your mind, some belong to self-reflection, some are for a lifestyle change, and some are downright calming. So, take a break from screen time and plug into a great show of your choice that can bring impactful change in your life.
What's in the self-help field for podcasters?
Before we begin to talk about many self-help podcasts that are out there and that can help people with their self-help journey, we would also like to talk about podcasters who are willing to start a self-help podcast.
Self-help, in general, is a multibillion-dollar industry and includes various mediums such as books, seminars, workshops, retreats recently, podcasts have become an increasingly important platform for self-improvement.
Whether you want to attain spiritual enlightenment, make a career move or declutter your life, there is a podcast for that. Also, different people listen to self-help podcasts for different reasons. Some people listen to these podcasts to find inspiration, to motivate themselves, or to get courage. However, some rely on these sources when they are dealing with more serious issues like grief and loss. Then, some are busy and looking to attain a balance in their lives by listening to some enlightening content. Meaning, just like there are different genres within the field of self-help, there can be a different audience for your podcast.
Before you start your podcast on self-help, you need to be sure about the niche that you would like to target, or you can also choose to keep it generic and talk about every aspect of life. Moreover, your podcast strategy should also be mindful and picky about the content that you include. Usually, people do not listen to self-help podcasts for entertainment, they seriously seek guidance and help so make sure that you only include authentic, research-backed, and valid information.
Moreover, it is also important to pay attention to the quality and make your podcast sound professional. The topics that you are covering in your podcasts occupy immense importance in the sight of your audience, that is why they are tuning in to your podcast. Any disruption, poor sound quality, and editing may affect their listening experience. You wouldn't want to add more worries to an already anxious person, so make sure your podcasts are flawless and reflect supreme quality.
If you are a budding podcaster or even a pro, our team at Podblade can help you with every aspect of your podcast that too with great quality and awesome rates. You can schedule a call with us to know more about our services and the amazing ways in which we can help you scale your podcast business.
Some of the best self-help podcasts
Try throwing a rock at the corner of any street and you'd hit someone that is teaching you about following your passion or talking about some random self-help cliché that is outdated and antiquated. This is one of the reasons why self-help has got a bad rap lately. Many self-proclaimed coaches give away tired advice that does not make any sense in this age. It's no different than telling someone in the worst moment of their life to "think positive."
You can find the same cliché information in the arena of podcasts too, but some podcasters approach self-help quite differently and put valuable, time-tested, and useful content in their podcast. Their podcasts are nothing short of impressive, include research-based information, and can create impactful results. These are indeed the best podcasts for motivation.
Also, we think that it is important to mention that it may never dawn on you, but, indeed, there is literally a podcast on every topic that you can think of. The field of self-help is as diverse, versatile, and rich as your thoughts can be. As more people are joining the self-help movement, more and more content and information are being published. Whether you want help to improve your health, financial side, overall wellbeing, emotional life, or any other aspect of life, there is a podcast for that.
To help you out we are enlisting and briefly talking about some of the best podcasts in the realm of self-help that can make a strong impact. These podcasts are hosted by experts who share their stories, feature interviews and provide research-backed information that can lend a helping hand to you in changing your life for the better.
Oprah SuperSoul Conversations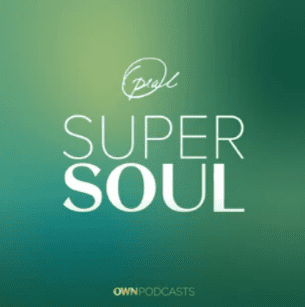 We won't do justice to any self-help list if we don't include the queen herself, Oprah Winfrey. The Super Soul Conversations that people love and see on Oprah's TV show are now available on the podcast.
Isn't the name Oprah sound soothing enough? We think it does. Plus, the name of her podcast, SuperSoul Conversations adds another touch of calm. Her show also delivers on its promise. In fact, delivers more than what the name conveys. In addition to Oprah's voice alone to inspire you, you will get to hear her interviewing the world's top thought leaders, wellness experts, bestselling authors, and spiritual healers. Oprah herself selects guests for her shows and by sharing their thoughts, opinions, and knowledge, she helps people to reconnect with their inner selves. This podcast is an excellent choice if you want to learn a few tactics about living a mindful and soulful life.
Unlocking Us by Brene Brown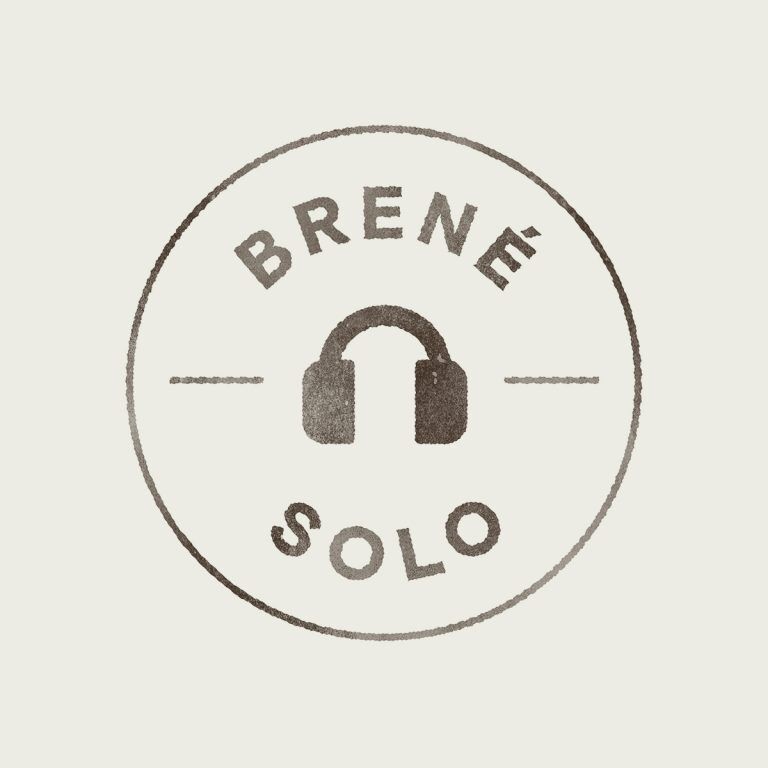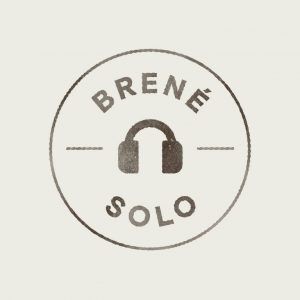 Brene Brown is a renowned best-selling author and researcher who started Unlocking Us in 2020. Unlocking Us takes on a different route and forces its listener to reflect on the core of what does it actually means to be human. In her podcasts, she conducts interviews with experts and celebrities and talks about topics that range from depression to apologizing and insecurities.
If you want to explore both the magical as well as the messy side of being humans, this show based on raw, real, and unpolished conversations should be your number one choice. Drawing inspiration and expertise from her 20 years of experience related to how emotions and experience bring purpose to our lives, Brown with the help of her podcasts, aims to help her audience live a whole-hearted life.
Tony Robbins Show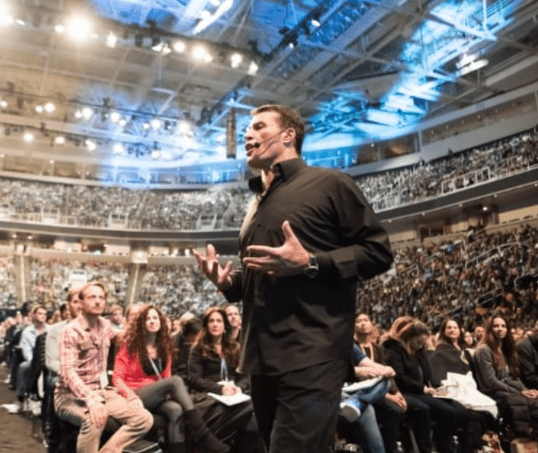 Does this name even need an introduction? We don't think so. Tony Robbins is one of the most prominent figures in the self-help and life coaching industry. Robbins is a multi-hyphenate coach, who does not focus on only one aspect; rather, he helps his clients help to live the best life in whatever they do and wherever they go, and his podcast carries the same theme.
If you are looking for a 360 makeover of your life, Tony Robbins Show is the podcast you must listen to. In addition to finding tips about how to live your best life, through his shows, Robbins also shares tips to improve your finances, emotional and physical life.
He runs his show in an interview format in which he invites his industry fellows including great names like Gretchen Rubin, Dana White, and others. He updates new episodes on his podcast on a weekly and sometimes on a bi-weekly basis.
With famous people like Wayne Gretzky, Serena Williams, and Bill Clinton singing his praises, it is no wonder that The Tony Robbins Podcast has a very huge following. If we were to rank from all the self-improvement podcasts out there, this has to be number one.
The Happiness Lab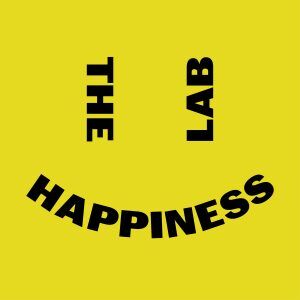 The happiness Lab is hosted by a professor of psychology at Yale, Dr. Laurie Santos. Although most of her episodes usually revolve around improving the mental health of students, her talks and discussion related to stress, anxiety, and depression can apply to anyone who participates in the rat race we refer to as a society.
Dr. Santos' compelling speech delivery, valuable information, and useful tips are some of the impressive factors that can keep you hooked to her shows.
Design your dream life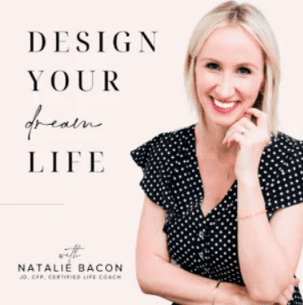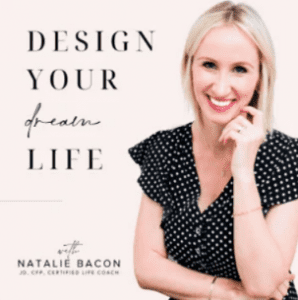 Design your dream life is a podcast that revolves around the concepts of fulfillment and contentment. The podcast is hosted by esteemed personal growth writer and life coach Natalie Bacon. In her show, she explores different paths that different individuals take in their lives and careers in the pursuit of fulfillment. Listening to her shows feels uplifting and inspiring in no time.
Bacon was leading a successful career in the field of finance and law, but when she realized her calling, she transformed her career and transformed herself into the country's premier life coach. She has helped many women realize their dreams and reach their greatest life goals.
If you are in search of a podcast that can aid you in altering your mindset for the better, instill skills in you to preserve through challenges, while letting you achieve financial freedom doing the things you love, then Design Your Dream Life is a must-listen for you.
Bulletproof Radio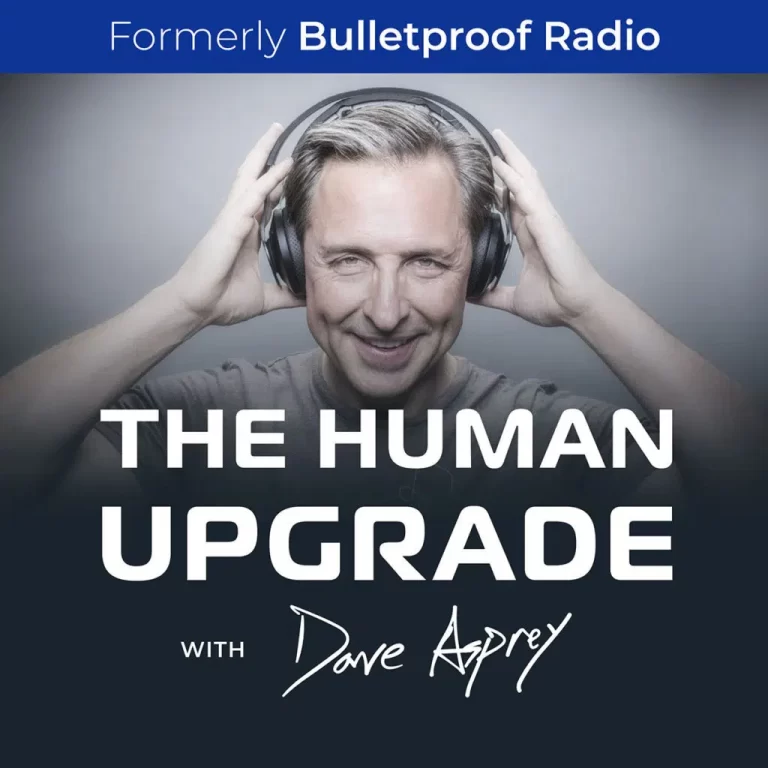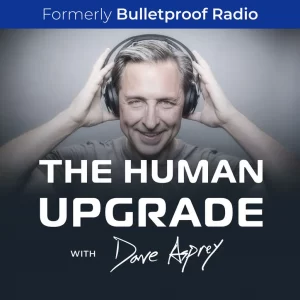 Dave Asprey is all about "biohacking" things that usually take a lifetime to do. Asprey personally refers to himself as a "biohacker" and is a recognized public speaker, a best-selling author, and the creator of awesome Bulletproof Nutrition.
Reaching the apex of sound health is every individual's main goal who wants to live a fulfilled life and the main concept of Asprey's show, The Bulletproof Radio is just that. In his shows, Asprey shares all his in-depth knowledge and remarkable work related to hacking human biology that helps in attaining better health.
Episodes of his shows explore that question "what are the simplest things that we can do to be better at everything?" To answer this very question, Asprey features and talks about the opinions and findings of experts around the globe.
In a nutshell, it can be stated that Asprey's shows are all about rejuvenating your mind, body, and soul. If you are sort of a person who takes his health quite seriously, this is one of the podcasts that will captivate your attention.
Hidden Brain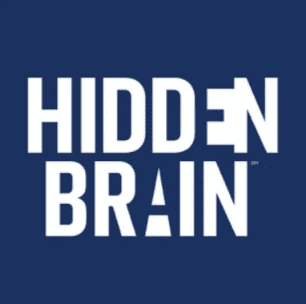 What is the best way to improve yourself and change the way you think? It is to understand how you think currently and Hidden Brain will help you understand just that. Hosted by Shankar Vendantam, the episodes of this show address the how what, and why of human information-processing and decision-making.
Grasping understanding of our own thought processes and how our brain functions provide us insight into our thoughts and why we think what we think. This process of understanding brings your thoughts to the center and helps you understand what's really running the show, which is indeed a great way to shift your thoughts and improve yourself.
The great thing about this podcast is that the host of the show does an incredible job in spinning all the facts, data, and figures into engaging stories that keeps you listening to him one show after another.
The Tim Ferris Show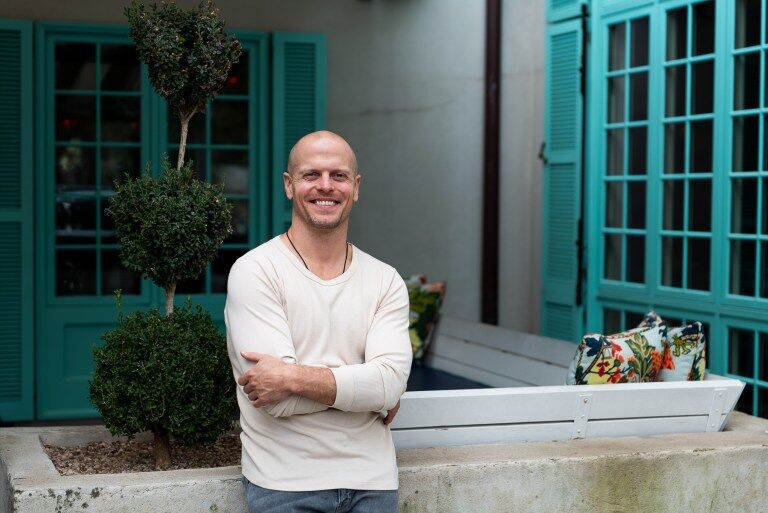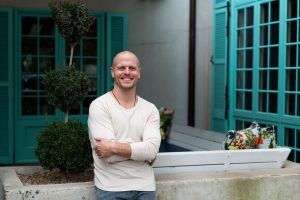 The Tim Ferris show is one of the most popular podcasts related to self-improvement. Hosted by renowned and bestselling author, Tim Ferris, this podcast is a real self-help podcast. If you run a Google search about Ferris, you will get to know that this super inspiring person wears many hats. He is a bestselling author, a life coach, an entrepreneur, and an investor.
In his weekly podcasts, he covers a diverse range of topics including personal development, time-management, exercise routines, business, acting, investing, venture capital and so much more. Ferris is also popular for inviting some A-listers on his shows and his notable guest list includes the likes of Edward Norton, LeBron James, and Neil Gaiman.
The School of Greatness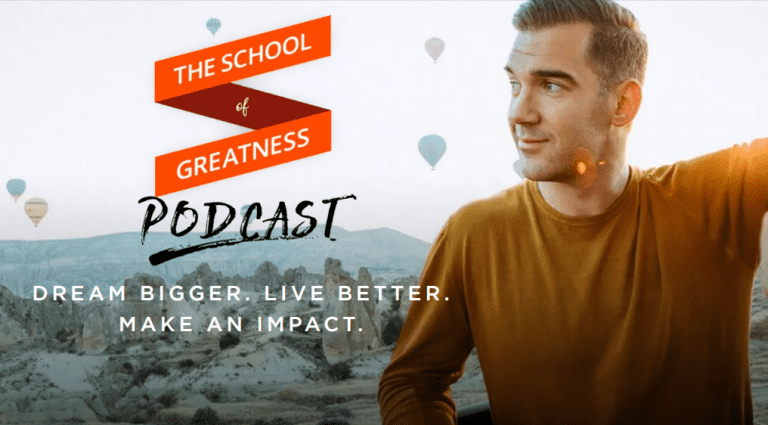 If you are going through a growth slump, a rough patch, and looking for an extra dose of boost and motivation to lift your mood and life, The School of Greatness is the right choice for you. The show is hosted by Lewis Howes, who is a former pro athlete, lifestyle entrepreneur, world record holder, and New York Times, bestselling author. Howe is someone who has gone through too many hardships and faced a lot of challenges. By sharing his personal story and interviews with other influential people, helping people find their sense of purpose and passion is Howes' agenda.
This podcast features interviews of influential people and discussions about dealing with loss, setting yourself up for success, dreaming big, developing good habits, maintaining strong relationships, attracting wealth, and dreaming big. Some of the eminent guests that appeared on Howes' show include big names like Tony Robbins and Alanis Morissette. This is absolutely one of those self-improvement podcasts that don't only help you evolve as a person but also fuel your imagination.
The Happier Podcast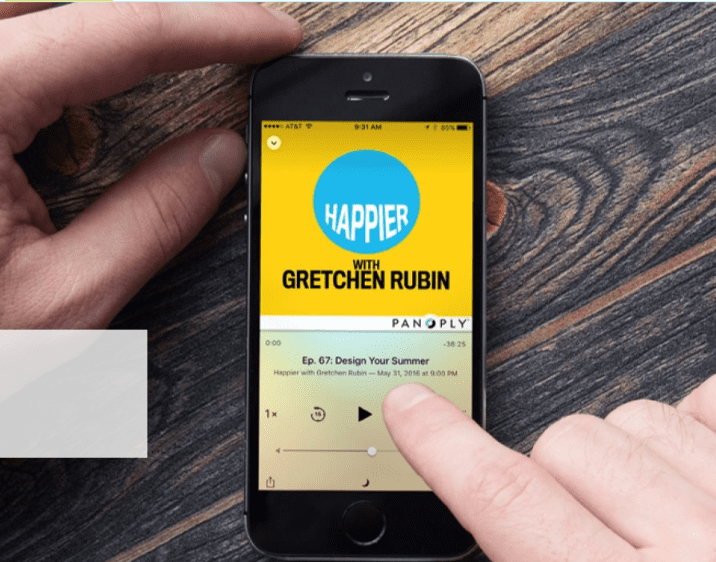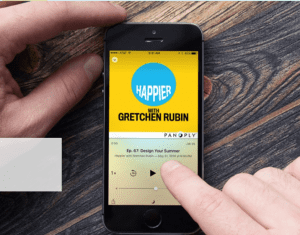 Who doesn't want to seek more happiness in life? But if this is the aim that you are mainly focusing on, then The Happier Podcast is for you.
Gretchen Rubin is a well-recognized name in the podcast arena when it comes to self-help and self-improvement. She is also known for her amazing work and is a New York bestselling author. Rubin hosts her show with her sister Elizabeth Craft.
This podcast helps you inspect your daily habits and understand the role these habits play in shaping the overall quality of your life.
This podcast earns brownie points for the way the hosts use humor and human nature to instill effective and easy tips that can help you live a happier life. If complex ideas related to human nature are too difficult for you to understand, you must give a listen to this show as Rubin and Craft break down every complex phenomenon into a smaller and simpler piece of knowledge that teaches people how to be a happier and better version of their self.
Kwik Brain Podcast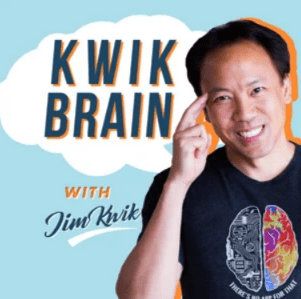 If you get a chance to be really good at learning something; what would you choose?
Would you like to be great at learning Math, Languages, or maybe people's personalities?
What about being ridiculously good at "learning"? Would that be something you would be interested in?
This is what Kwik Brain Podcast is all about; "meta-learning" or being good at "learning how to learn".
Jim Kwik has established himself as an authority in this field. He has trained numerous company CEOs and even played the role of consultant for some of the cast of the movie Dr. Strange.
If the idea of meta-learning is something that you're curious about; we suggest you give the Kwik Brain Podcast a listen.
The Good Life Project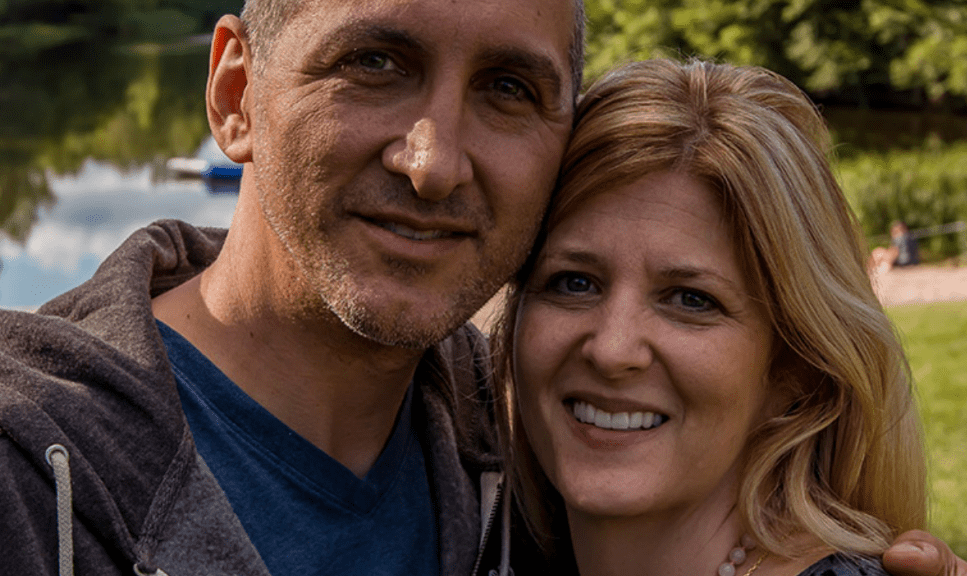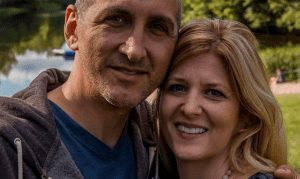 As you can decipher from the name, this podcast is a passion project started by a group of entrepreneurs and creative individuals like Seth Godin, Elizabeth Gilbert, and Brene Brown. Listen to The Good Life Project and turn your living room, car or weekend run into an intimate conversation about life, purpose, passion, and joy. In addition to the personal stories of Seth Godin, Elizabeth Gilbert, and Brene Brown, the podcast show also features interviews with some well-known and inspiring guests as well as everyday people alike.
The show is hosted by a couple Jonathan and Stephanie Fields. They carry out the show beautifully, conduct in-depth interviews ask some really thought-provoking questions, and encourage their guests to share unfiltered answers. This is the reason why this podcast always succeeds in delivering powerful messages of happiness and hope.
Optimal Living Daily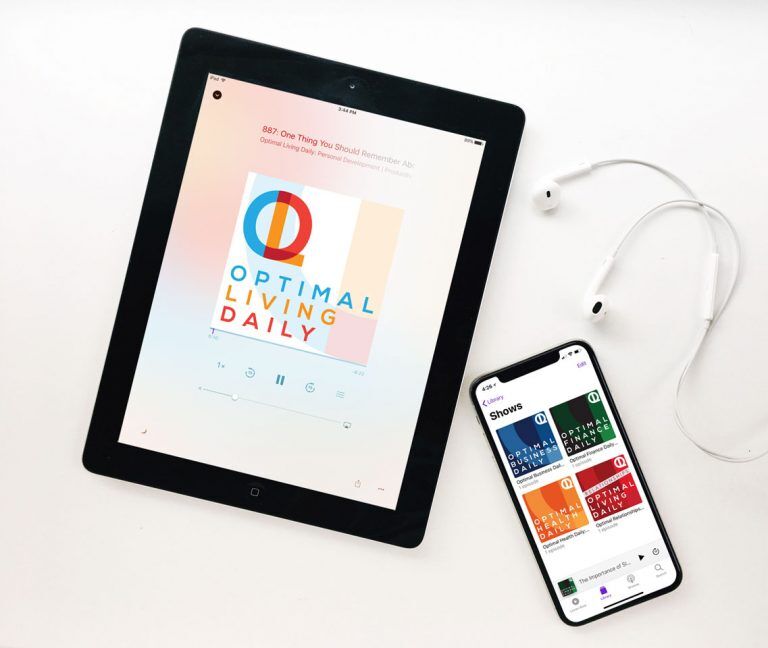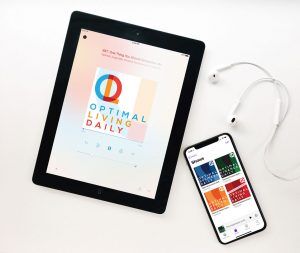 This podcast is a little different than other podcasts. What's so different about it? You may ask. The difference lies in its style. Instead of interviews and live interactions, Optimal Living Daily is more of a narration. This podcast is highly recommended for people who are eager to consume information from articles, blogs, and other research materials but lack time.
Along with a team, Justine Malik handpicks best-written content on various topics of self-help and reads it for the audience. The topics that this podcast covers include: business growth, mindfulness, financial freedom, personal development, and a lot more.
Some of the inspiring and great works that have been featured on this podcast include Leo Babauta's Zen Habits and Ramit Sethi's I Will Teach You To Be Rich.
Impact Theory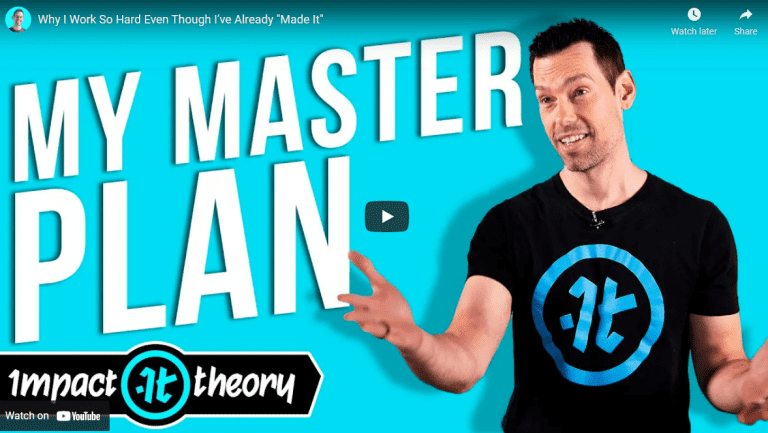 Impact Theory is a well-known podcast that is hosted by co-founder of Quest Nutrition and globally known serial entrepreneur Tom Bilyeu; Impact Theory is all about Bilyeu discussing his philosophies and secrets to attaining success.
The purpose of this podcast is to provide educational content while keeping the audience entertained. The educational and informative content that Bilyeu features in his shows can help you develop your passion as well as helps you in carving out a path to pursue your passion. Each episode presents a diverse spread of methodologies and teachings around how to reach the pinnacle of success. Kevin Bacon, Andrew Yang, and Kevin Bacon are some of the prominent names that Bilyeu featured in his show.
With the reputation Bilyeu has, it is no wonder why his podcast has played host to other notable industry names such as Vishen Lakhiani, Jim Kwik, and Peter Diamandis.
The Brendon Show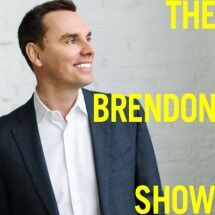 Do you live a super-charged-up life? This is the question that Brendon Burchard asks listeners each time he goes live on The Brendon Show. Burchard keeps it raw and real by talking about his personal experiences. He discusses things that he is personally struggling with and shares strategies that he is adapting to deal with the issue. Meaning, you get a peek into the real life of the most followed and most frequently quoted personal development coaches in the world and that is how it all gets intimate and inspiring for his audience. In his shows, he usually covers topics related to careers, motivating others, work ethics, and productivity.
When you subscribe to his show, you get two episodes per week. In one episode, he covers tips and tactics to improve any given area of your life, and in another episode, he recaps and reviews his week's adventures, lessons learned, services, and sometimes about his life in general.
How To Be a Better Human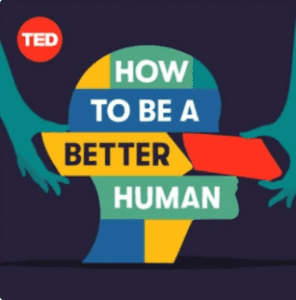 Joining How To Be A Better Human can be a great idea as you take a deep look within yourself in your journey of self-help. This podcast is not any random podcast that talks about self-improvement; rather it can be your major source to get inspiration and motivate yourself to be a better version of yourself.
This is a weekly podcast that is hosted by comedian Chris Duffy, where he is joined by different guests and past speakers as they unravel clear insights and actionable takeaways on how you can be a better human.
As you can easily understand from the title of this podcast, it covers all the aspects of life. From head to heart and from work to home; this podcast talks about everything that can help you be a better human.
Wrapping up
Self-help can be quite challenging, especially when you don't know where to start. And, when you begin this journey, it can be stressful too when you discover that there are a lot of things that you need to work on in your life. That is why seeking professional help and getting yourself updated with authentic and valuable content is recommended. We hope that the list of podcasts that we have discussed above helps you in starting your journey to self-help and self-development.
All the podcasts that are mentioned above cover a different aspect of self-help. These podcasts are in no way act as professional therapy although these can be regarded as vicarious therapy. These podcasts can provide information and tips that we all can use to help ourselves. Not only that these awesome avenues provide useful information but they also provide us a platform to talk about self-improvement.
If you are a podcaster or run a podcast editing agency and looking for a white label podcast editing partner, you are at the right place. Podblade is known for its remarkable reputation and quality services. Schedule a call with us to discover more about us and our services.
Also, if this blog post served you well and you found great information, you would like to check out our blog posts too.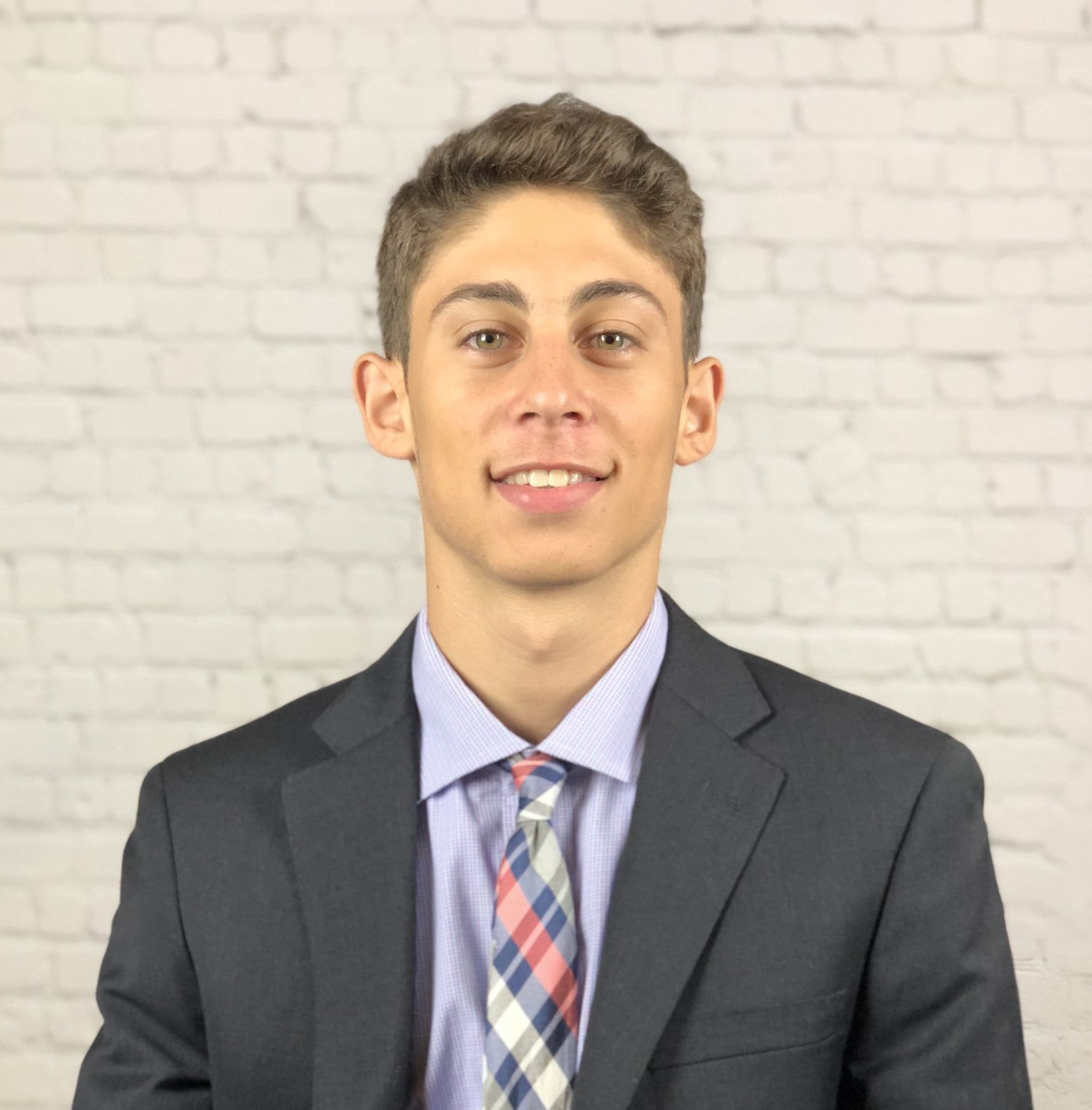 Rom is a podcasting specialist, ranking his show in the top 100 for all business podcasts in only his first 6 months since launching. He is also the co-founder of Podblade, creating an affordable yet professional editing solution for podcasters. When he isn't working, you can find him watching his favorite soccer team (Tottenham Hotspur) in action.