White Label Podcasts bring a complete and professionally manufactured product to your hands and lets you make more money as you focus on strategic decisions and quality content.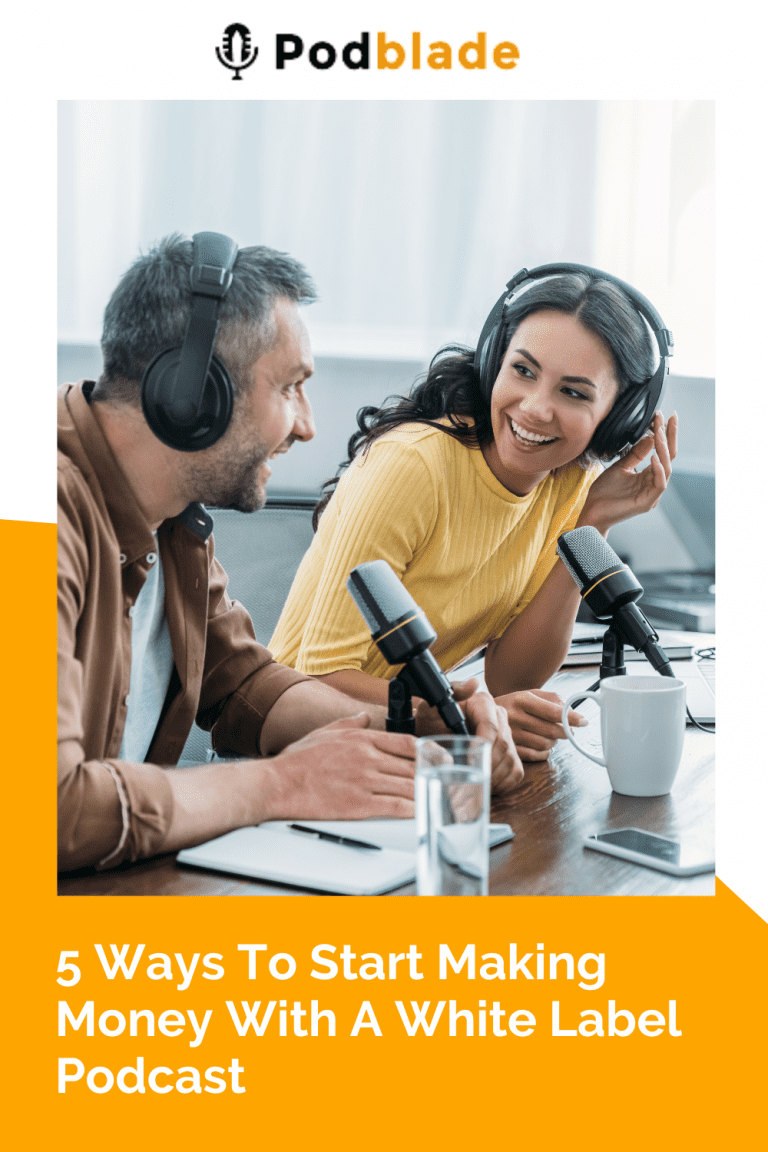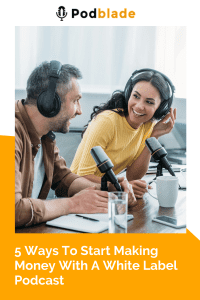 A white label solution provides you with a product that has been expertly crafted and developed by professionals, giving you access to a market-ready product. It means that a complete digital signage platform has already been established, the only thing that is required from you is your brand.
Like any other white-label product, a White-label podcast saves you a lot of time. By opting for a white label editor and publisher, you will benefit from the technical expertise as well as the knowledge of the market of this supplier whose solutions are proven to meet the needs of your customers. So there is no more headache for you. Podcasts do not bring money right from the launch, therefore, here we tell you how to make money with a white label podcast.
1. A Quick Launch At A Lower Cost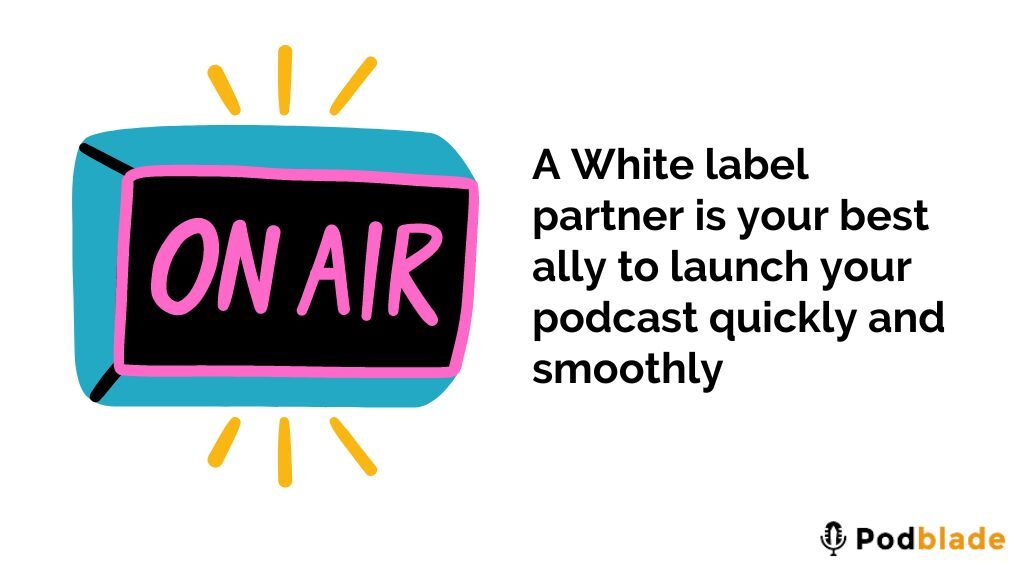 Want to quickly launch a podcast for your business? A white label solution will be your best ally to achieve this. You will have a turnkey product that will allow you to distribute your content in a short time without breaking the bank.
Creating a podcast is time-consuming and expensive due to audio-video editing, podcast hosting, publishing, etc. If you do not have an in-house team, you will have to devote a large part of your time to this new task. Therefore you will not be able to work on projects that are more profitable or beneficial to your organization.
On the other hand, if you have an in-house team but at the initial stage they are not necessarily being experts in creating quality content, your team may also make mistakes that will delay the launch of your application and blow up your production budget. And, even when the first version of the podcast is finished, it will not yet be fully ready. It will have to go through different phases of testing in order to optimize the user experience and eliminate bugs.
White-label companies like Podblade have already gone through all these essential steps. They offer you a finished product ready to be launched quickly.
2. Little To No Risk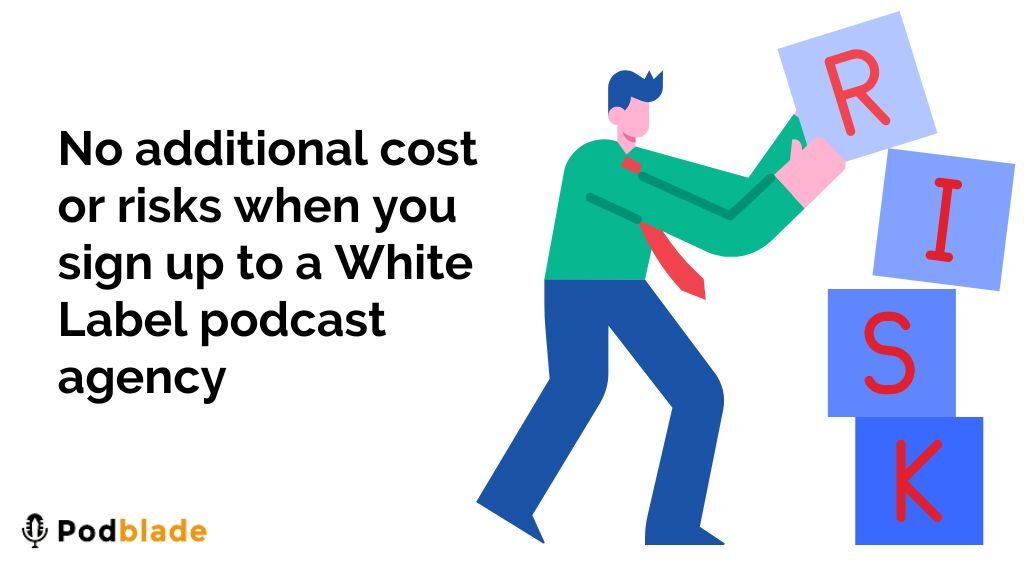 Creating your own podcast perhaps offers greater control over content and quality. However, you assume all risks during the development and life of the product.
For example, if a technical bug occurs after the official launch, you will have to deal with it yourself, which will inevitably incur additional costs. Conversely, agencies that offer white label solutions are entirely responsible for the quality of the finished product.
In addition, the latter is constantly investing to improve their offer. You will thus have a finished product that is constantly at the cutting edge of technology, accompanied by the most recent innovations in the field.
Knowing this, you will focus on your other tasks while having peace of mind to take more strategic decisions, and focus on your niche, and the information you want to share via your podcasts, ultimately increasing the chances of making more money through profitable partnerships and sponsorships.
3. Hire The Expertise At Once
Choosing a white label podcast solution also means relying on the expertise of editors, developers, UX specialists, and seasoned content creators. They will all work hand in hand to ensure you have the best experience possible.
Of course, you can hire professionals yourself, but you will have to go through a long recruitment process first. It is also possible that their work does not meet your expectations, which will force you to return during the hiring period.
Recruiting staff also increases overhead costs. In addition to paying your in-house team a salary, you will need to provide them with quality hardware and make sure they have a place to work in your offices if you are not telecommuting. These elements will add up to recurring business costs rather than saving money. By availing of the Podblade white label podcast services, you will not only have to spend at once but you will also be able to set aside a known budget rather than spending on recruiting and training the team.
Not sure how to get started? Schedule a call with our expert team here to help you grow your podcast business.
4. Speed Is The Game
In the fast-paced world of business, it is nearly impossible for businesses to master every aspect of the industry they plan to enter. Instead of spending a lot of time and money trying to do something out of your comfort zone, you should focus on your core skills and that is exactly what a white-label platform allows you to do.
Pre-packaged white label solutions by Podblade for your podcast ensure experts in the space you want to enter are working on your offerings. This allows you to avoid making costly mistakes and instead focus on growing your business.
5. More Time To Market And Make More Money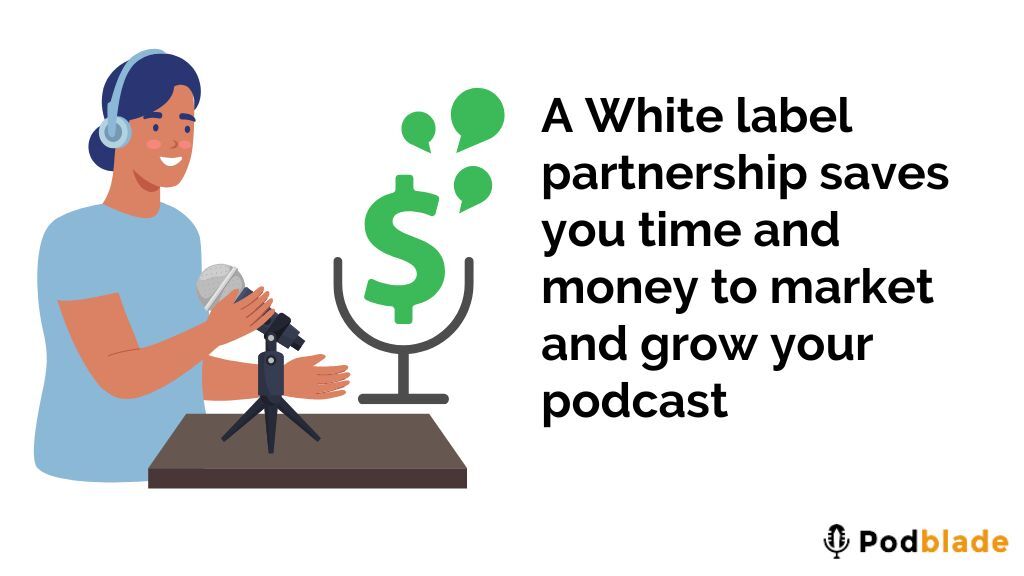 White labeling saves you time and money to market. Where you would need months to develop a product that is ready to use and needs continuous improvement and support, all you need to do is market the finished podcast.
As a business, you also have to spend a considerable amount of money to market your podcast, which requires a lot of money. By investing in a white-label service, you can be more profitable and spend money where it is needed.
You remain in control of your relations with the customers through a well-crafted marketing strategy and price, while the white label service provider worries about branding to the public, editing, hosting, and mode of distribution. You can take advantage of a relationship already established with its customers and their loyalty to diversify its offer and boost its sales.
Wrapping Up!
Once you choose a white label provider, you can have your podcast up and running in a matter of days. It is a great time and money saver. Nail-biting also decreases as the frustration associated with editing and post-production is eliminated. Instead of digging through programming languages and manuals, you just need to learn how the already built product works. Plus, it frees you from maintaining a sizable support center.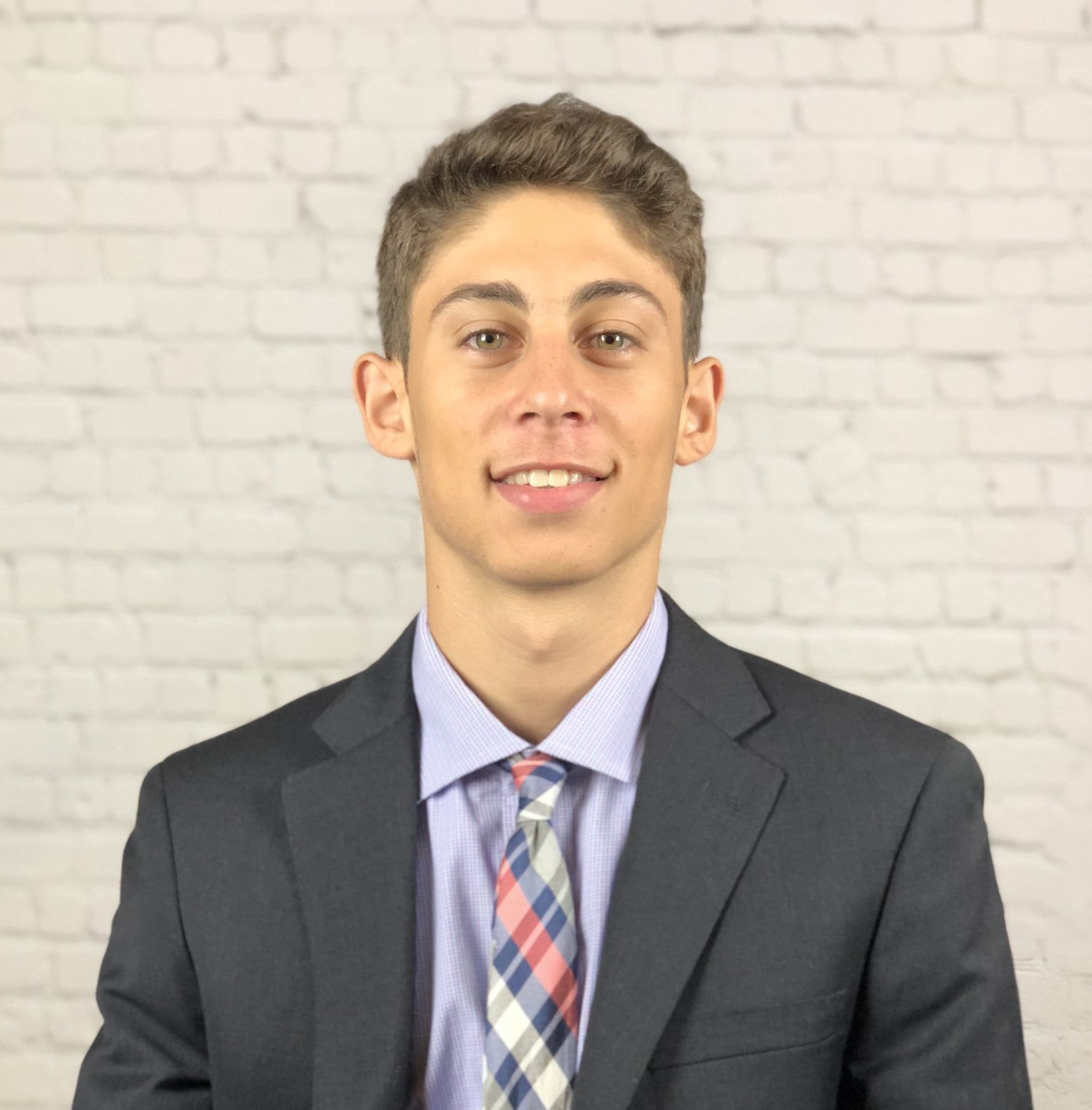 Rom is a podcasting specialist, ranking his show in the top 100 for all business podcasts in only his first 6 months since launching. He is also the co-founder of Podblade, creating an affordable yet professional editing solution for podcasters. When he isn't working, you can find him watching his favorite soccer team (Tottenham Hotspur) in action.